Suitengu (水天宮)

Visitors to the shrine often pray to conceive a child, for a safe birth or to avoid water-related accidents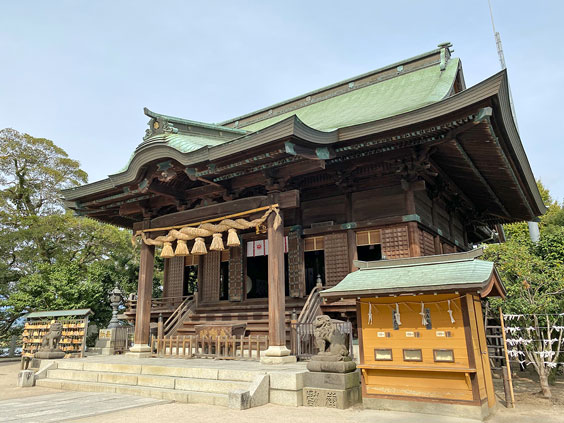 Suitengu Shrine (Kurume City, Fukuoka Prefecture) sits quietly on the banks of the Chikugo River (the largest river in Kyushu). There are branches in various locations all over Japan and even one in Hawaii but did you know that the site in Kurume, which was was erected in 1190, is the head Suitengu shrine? Ame no minakanushi no kami, Emperor Antoku, Takakura Taira no chugu, and Nii no ama are deified at the shrine. Emperor Antoku's story is closely tied to the shrine.

Antoku was born at the end of the Heian period. He became emperor at the age of three but sadly died at the age of six during the "The Battle of Dan-no-ura" (a sea battle that took place in what is now Shimonoseki City, Yamaguchi Prefecture). It is said that the roots of Suitengu can be traced back to when a lady-in-waiting who survived the battle began worshipping Emperor Antoku, as well as his mother Takakura Taira no chugu and grandmother Nii no ama. The god worshipped at Suitengu is the guardian deity of children. Worshippers who visit often pray to conceive a child, for a safe birth or to prevent water-related accidents. Visitors can worship quietly in the historic precincts surrounded by a majestic, serene atmosphere.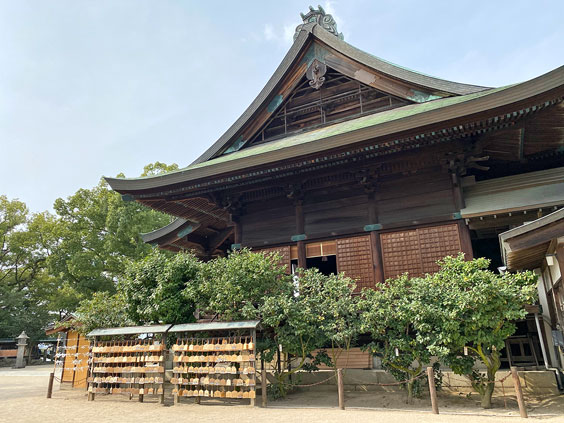 The shrine's crest is a camellia flower, in tribute to the love story between Emperor Antoku and Princess Tamae. More than 20 kinds of camellia are planted around the main shrine.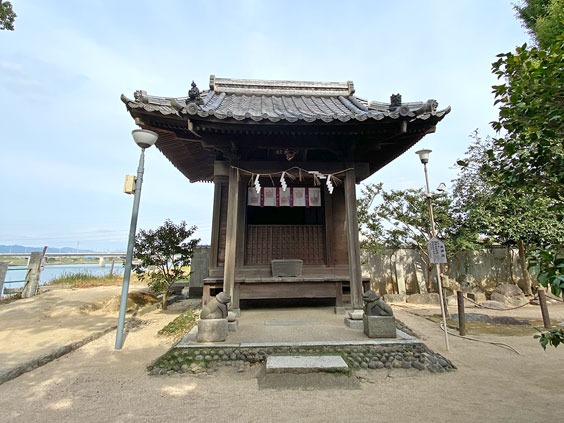 There are
koma inu
(guardian dog statues) beside the Sui Jinja Shrine. You can find this spot just behind the main shrine. These Koma inu are sometimes called "strokable guard dogs." Apparently you can get rid of pain by identifying where you feel discomfort and then stroking the corresponding part on the statue.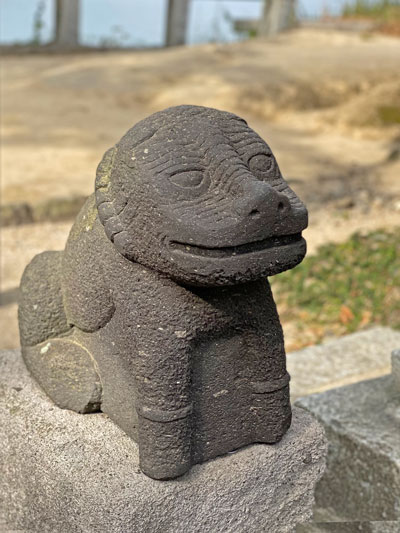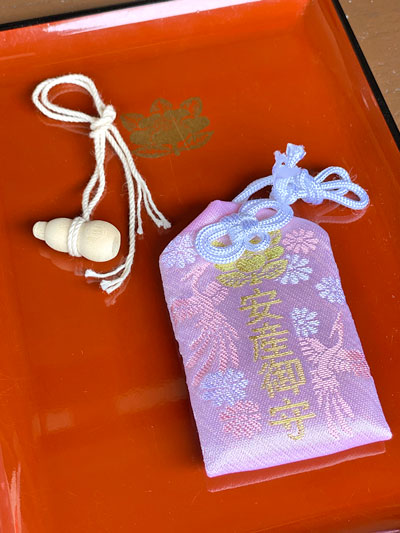 There are a variety of
omamori
(amulets/charms) available inside the grounds. There are charms made out of material for a safe birth (right) and gourd-shaped versions (left) that are said to prevent water-related accidents or ensure the growth of a child.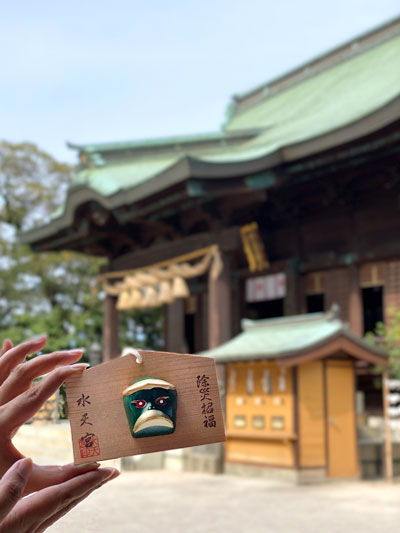 Suitengu Shrine, which worshippers believe can help avert water-related disasters, has a strong connection to kappa (mythical creatures). At the site, you can find a
Kappa Mask
mounted on an
ema
(wooden plaque) (top) and "kappa omikuji" (bottom) that have fortune slips inside.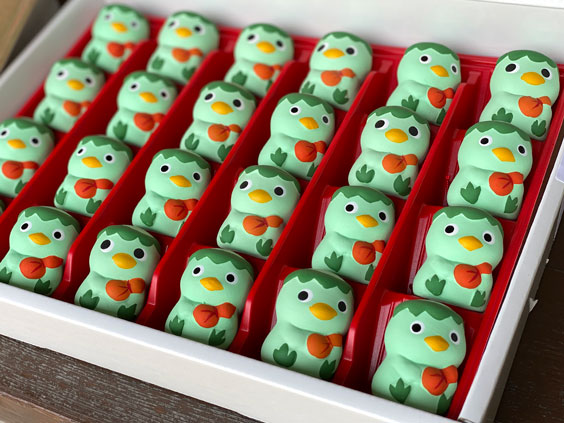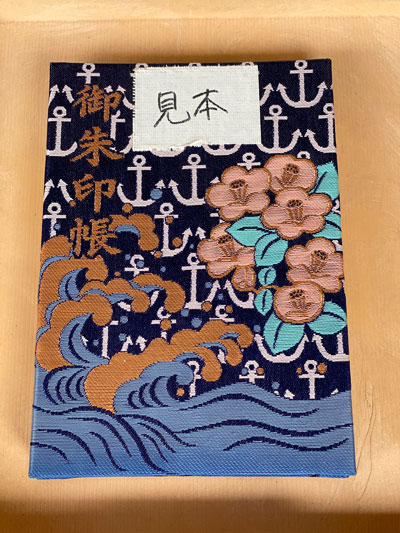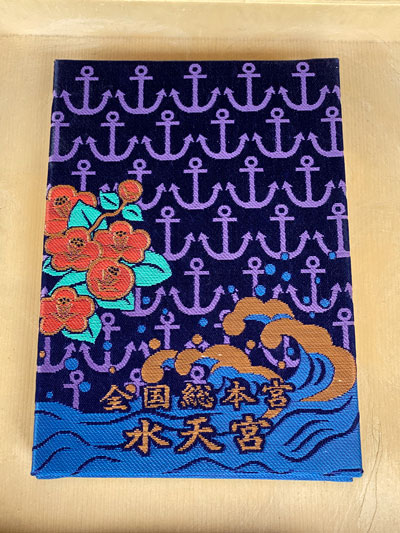 The stamp book (Goshuin-cho) with Suitengu motif; camellia, anchor, and wave. So beautiful!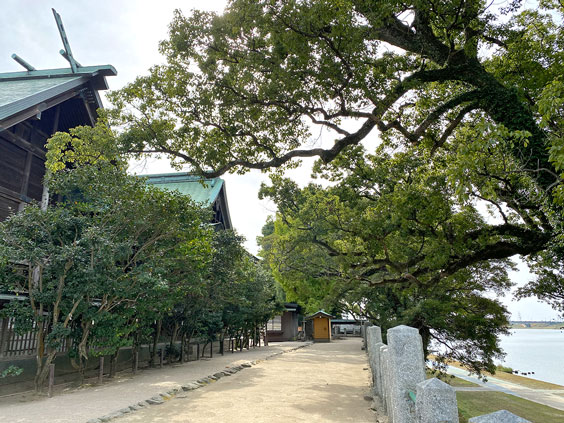 Why not go for a stroll beside the Chikugo River. Enjoy the fresh air while taking in the surroundings!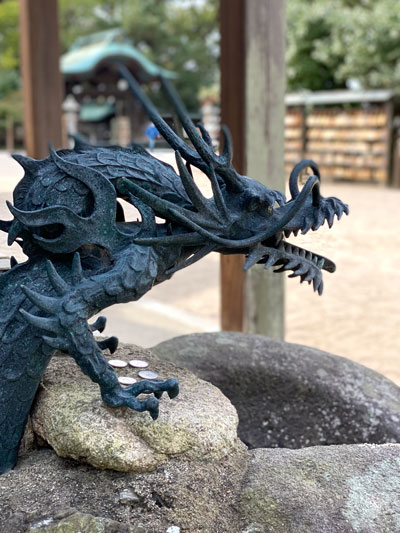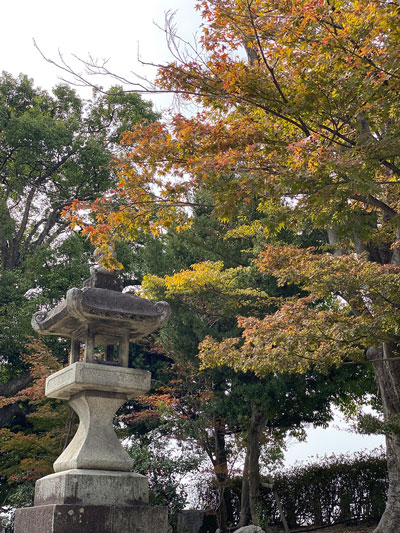 Suitengu (水天宮)
- Address: 265-1 Senoshita-machi, Kurume-shi, Fukuoka-ken, Japan
- Official Website:
http://suitengu.net/
* All information correct as of November 2021.
- Hot spots around this area! -