Chuka-soba Munraiken / 中華そば 月光軒
INFORMATION

In order to prevent the spread of COVID-19, some of the restaurants might have taken various measures such as reducing business hours or temporarily closing their doors. For more information, please check the relevant facility's official website or social media account.



Non-tonkotsu (pork bone) ramen created by a talented owner!
Hakata DEITOS is a commercial facility located in the center of Fukuoka City. It is connected to JR Hakata Station, which is a central hub that provides links to all kinds of transportation. Travellers can easily access to the station; from the airport, or from various parts of Kanto, Kansai, and Kyushu area just by jumping on a train. Chuka-soba Munraiken is located inside DEITOS. The establishment was originally based in Kamikawabata Town (Hakata Ward) but moved to its current location in February 2022. The restaurant serves Chuka-soba noodles with, such as shoyu (soy sauce-based broth) and shio (salt-flavored) soup. The absence of tonkotsu (pork bone) ramen on the menu makes this place quite unique!

It is interesting that the owner, Mochizuki, is known as something of a tonkotsu ramen master. As a ramen fanatic, I was very excited to hear that Mochizuki decided to create noodle dishes that do not have a tonkotsu broth. The eatery is a real specialist in the world of noodles. You can taste it in everything they serve, whether it's their shoyu (soy sauce-based broth), shio (salt-flavored ramen), iriko-dashi (dried sardine soup) or tsukemen (noodles that are eaten after being dipped in a separate bowl of soup).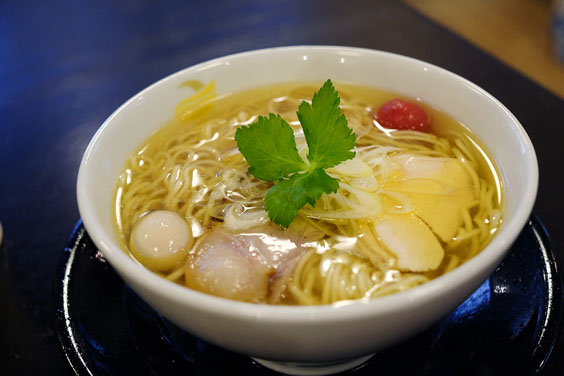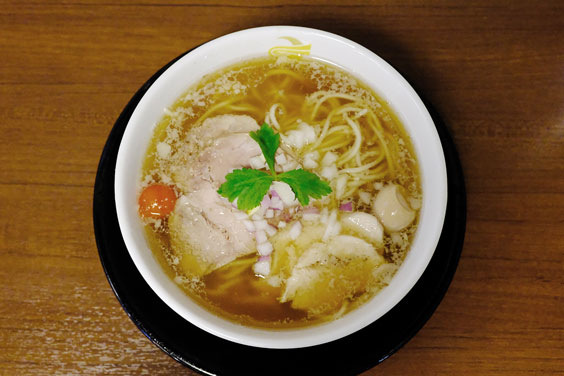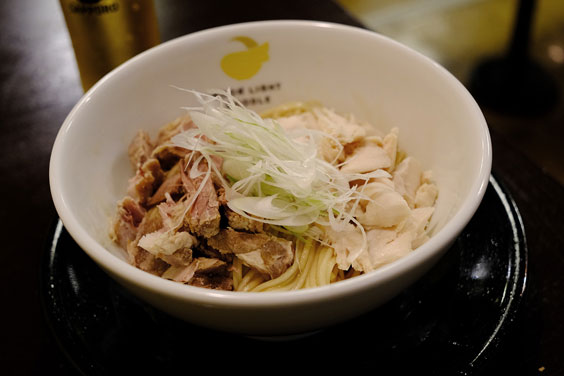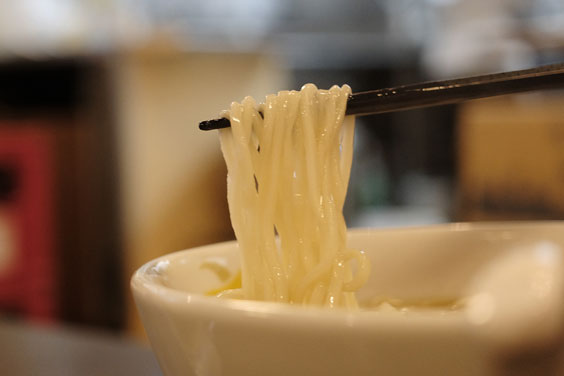 The restaurant puts a great deal of care and attention into the ingredients they use in their cooking. An entire locally sourced free range chicken helps to give their broth a rich and layered flavor. The shoyu-based soup is made using a soy sauce that is produced in Shodoshima. Salt from Guérande is used in the shio ramen soup. Fusing together other carefully selected ingredients, such as natural salt from Okinawa helps intensify the dish. Developing such clean and pure flavors requires a detailed process that involves meticulous calculations. And lets not forget... The quality of the homemade noodles is amazing! Their desire to serve premium ramen will make you stand up and take notice. They also offer diners a great izakaya (bar) style menu at night. If you get a chance, definitely check out their izakaya-style dishes! You won't regret it!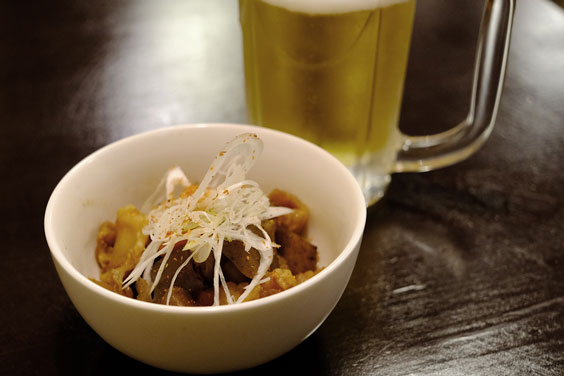 TEXT & PHOTO BY: Yuichiro Yamada
INFORMATION
Chuka-soba Munraiken / 中華そば 月光軒
- Address: 1F Hakata DEITOS (1-1 Hakataeki-chuogai, Hakata-ku, Fukuoka-shi Japan)
- Capacity: 27
- Opening Hours: 11:00-23:00 (Last Order - 22:45)
- Holidays: Open all year round
- Instagram:
@moonlight.noodle
* Please Note: Business hours and closing days may differ due to the COVID-19 outbreak.
* All information correct as of January 2023.
WRITER PROFILE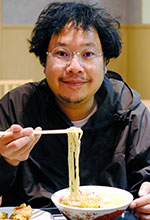 山田祐一郎 (Yuichiro Yamada)
Born in Fukuoka Prefecture 1978. Moved into the Fukuoka-based editing industry in 2003, and then began a career as a writer. Contributes articles for food and drink magazines, as well as informative Fukuoka publications. Established "KIJI" in August 2012. Became a noodle writer and started a web-based series called "Sono Ippai ga Tabetakute (lit. trans: I want to eat that bowl)" in the same year. Yamada uses the online resource to record the various kinds of noodles he samples on an almost daily basis. Also released "Noodle Writer Hizou no Ippai Fukuoka (lit.: Noodle Writer Treasured Bowl Fukuoka)" in March 2019. The book introduces the reader to a wide range of noodles (such as udon, ramen, and champon) and recommends some of the best places to find tasty dishes in Fukuoka City.
In 2020, Yamada took over a noodle factory that has been in operation since his father's generation. The company has changed name and is now known as "Yamada Seimen" He continues to work as a writer specialising in the world of noodles, while maintaining an affiliation with the factory. His motto is "One Day One Noodle." As an involved individual in the noodle-making industry, he remains committed to creating the perfect product. At the same time, his search for delicious dishes have taken him all over Japan and overseas. These activities have gained a lot of attention among noodle enthusiasts.
■ Related sites
- KIJI:
http://ii-kiji.com/
- Web-based noodle magazine "Sono Ippai ga Tabetakute (lit. trans: I want to eat that bowl.)":
http://ii-kiji.com/sonoippai
- App version "KIJI NOODLE SEARCH": http://ii-kiji.com/app
Related Articles

- DISCOVER Fukuoka! Fukuoka Gourmet Guide -