Hakata Issou Hakataeki-higashi Honten / 博多一双 博多駅東本店
INFORMATION

In order to prevent the spread of COVID-19, some of the restaurants might have taken various measures such as reducing business hours or temporarily closing their doors. For more information, please check the relevant facility's official website or social media account.



Carrying the torch for "tonkotsu cappuccino" style ramen soup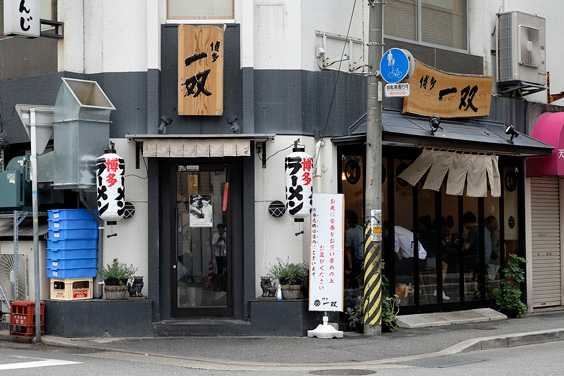 "Hakata Issou" is a very popular restaurant in Fukuoka Prefecture, an area that seen is as sacred land for tonkotsu (pork bone) ramen. The eatery is located in the middle of the business district of Fukuoka City. It is only a six-minute walk from Hakata Station (which can be accessed via JR or the Fukuoka City Subway). A wide range of people eat in "Hakata Issou." On weekdays, the eatery welcomes lots of local office workers. However, when the weekend comes around, you will find diners from all age groups enjoying a bowl of ramen.

The owner of the restaurant is called Yamada Masahito. After training at well-known establishments inside and outside Fukuoka Prefecture, Yamada opened "Hakata Issou" in 2012. He set up the restaurant while he was still in his 20s along with his younger brother Akihito. There are now operate three different "Hakata Issou" premises in Fukuoka City.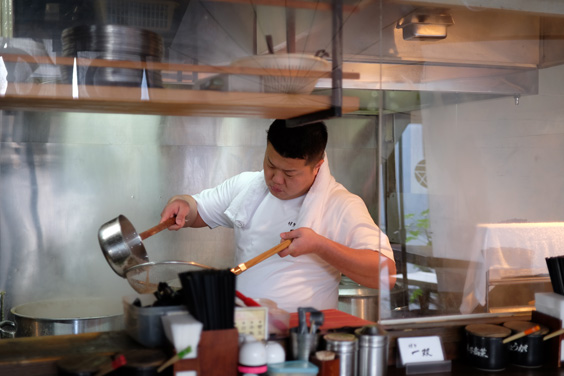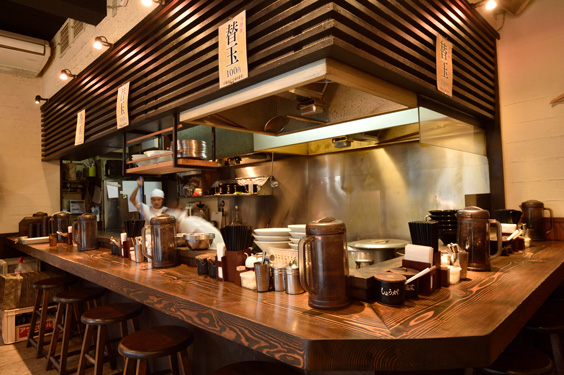 There are lots of components that go into creating a typical bowl of Fukuoka ramen but there is one major selling point at Hakata Issou... The fluffy foam on top of the cloudy tonkotsu soup. It is a tried and tested classic! However, there is no short cut to preparing the dish. The soup is known for a unique fluffy foam that only appears on the surface once it is ready. The foam is proof that the pork bones have been well cooked over a high heat. It also gives the soup a rich creamy taste.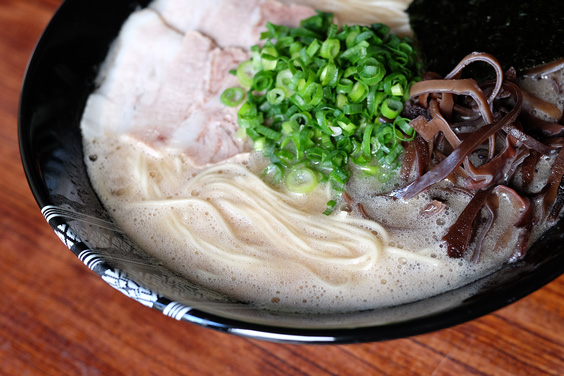 The custom-made straight noodles are the perfect match for the tasty soup. You will notice a real sense of cohesion between these two aspects of the dish as you soon as start eating. More and more people have started using the phrase "tonkotsu cappuccino" to describe this type of ramen. Make sure to visit "Hakata Issou" and order a bowl when you are next in the area. You'll love this classic tonkotsu ramen that has a modern Hakata vibe.

A variety of ramen dishes are available in addition to the standard option. The menu also features Ajitama, Char siu, and Wonton ramen. Side dishes of gyoza (dumplings) and white rice are the prefect accompaniment! The restaurant is firmly committed to focusing on ramen, so the number of items on the menu is kept to a minimum. The makanai-don (staff dish) features ingredients suggested by restaurant employees. It is reasonably priced, so make sure to order it if you are feeling hungry!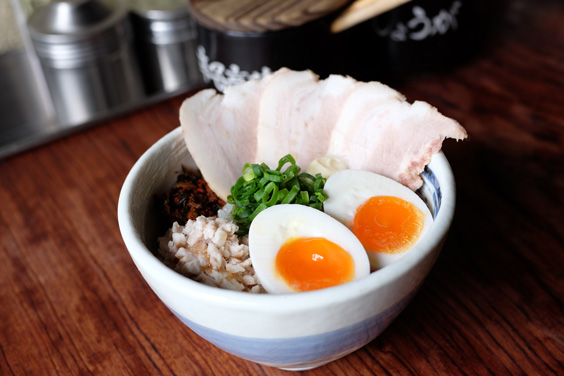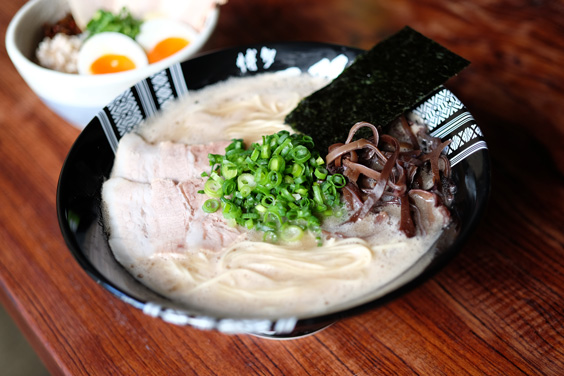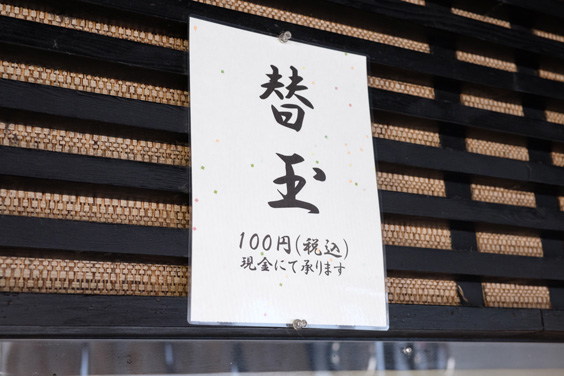 TEXT & PHOTO BY: Yuichiro Yamada
INFORMATION
Hakata Issou Hakataeki-higashi Honten / 博多一双 博多駅東本店
- Address: 3-1-6 Hakataekihigashi, Hakata-ku, Fukuoka-shi Japan
- Tel.: 092-472-7739
- Capacity: 21
- Opening Hours: 11:00-24:00 * until they run out of soup
- Irregular closing days
- Official Website:
http://www.hakata-issou.com/
* All information correct as of April 2022.
WRITER PROFILE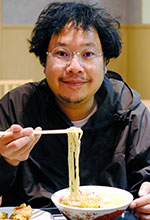 山田祐一郎 (Yuichiro Yamada)
Born in Fukuoka Prefecture 1978. Moved into the Fukuoka-based editing industry in 2003, and then began a career as a writer. Contributes articles for food and drink magazines, as well as informative Fukuoka publications. Established "KIJI" in August 2012. Became a noodle writer and started a web-based series called "Sono Ippai ga Tabetakute (lit. trans: I want to eat that bowl)" in the same year. Yamada uses the online resource to record the various kinds of noodles he samples on an almost daily basis. Also released "Noodle Writer Hizou no Ippai Fukuoka (lit.: Noodle Writer Treasured Bowl Fukuoka)" in March 2019. The book introduces the reader to a wide range of noodles (such as udon, ramen, and champon) and recommends some of the best places to find tasty dishes in Fukuoka City.
In 2020, Yamada took over a noodle factory that has been in operation since his father's generation. The company has changed name and is now known as "Yamada Seimen" He continues to work as a writer specialising in the world of noodles, while maintaining an affiliation with the factory. His motto is "One Day One Noodle." As an involved individual in the noodle-making industry, he remains committed to creating the perfect product. At the same time, his search for delicious dishes have taken him all over Japan and overseas. These activities have gained a lot of attention among noodle enthusiasts.
■ Related sites
- KIJI:
http://ii-kiji.com/
- Web-based noodle magazine "Sono Ippai ga Tabetakute (lit. trans: I want to eat that bowl.)":
http://ii-kiji.com/sonoippai
- App version "KIJI NOODLE SEARCH": http://ii-kiji.com/app
Related Articles