Ikkyu ramen Rojiten / 一九ラーメン 老司店
INFORMATION

In order to prevent the spread of COVID-19, some of the restaurants might have taken various measures such as reducing business hours or temporarily closing their doors. For more information, please check the relevant facility's official website or social media account.



The pursuit of "Ramen for a lifetime"!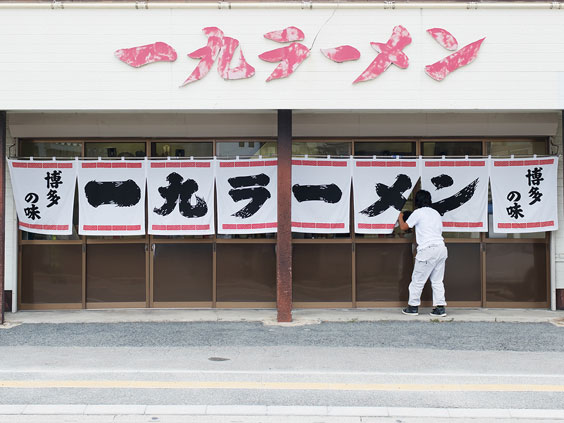 When you hear Ikkyu Ramen you may think of the seven popular community based Ramen shops in Fukuoka Prefecture. At the heart of the seven shops is Rojiten, which was founded in 1965. The owner Iwai Mitsunori's motto is to make Ramen that can be enjoyed over a lifetime by anyone young and old alike.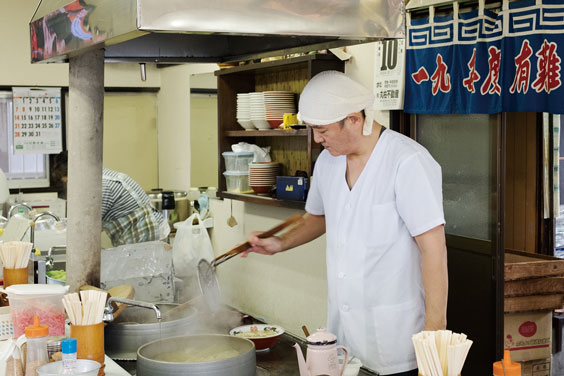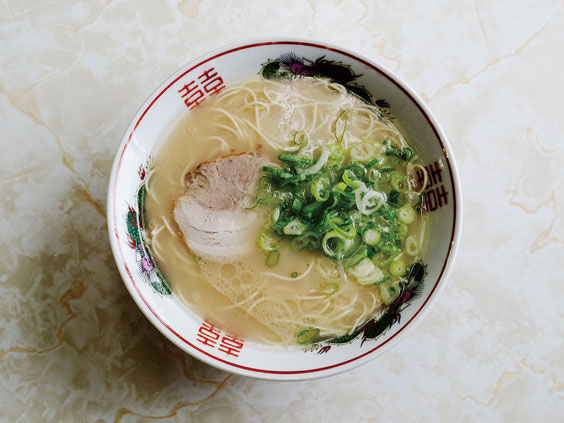 The soup base consists of pork loin bones only. It is slowly boiled to extract a smooth broth with delicious umami taste. Mr Iwai explained that he has changed the recipe slightly over the years to perfect it, but is always careful to preserve the original taste that can be called "Ikkyu Ramen-ness". His aim is to perfect this one thing, the perfect bowl of ramen, therefore on the menu in this restaurant you can only find ramen and rice, no other side dishes like gyoza dumplings, fried rice or fried chicken. I admire his point of view and that also makes me want to come back to this restaurant repeatedly.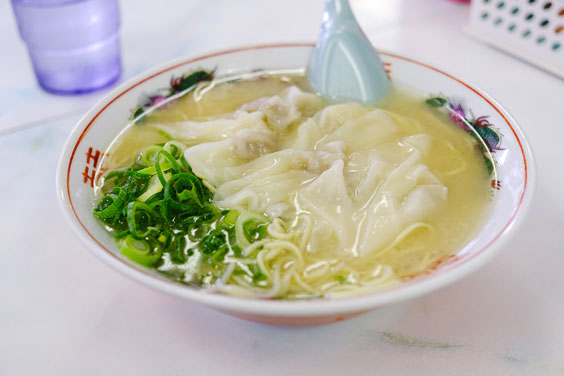 The signature dish in this restaurant is Wonton Ramen. The noodles in this dish are almost all covered by a generous amount of wontons, which is popular among many visitors. You can also enjoy the comfortable good old Showa era atmosphere here with the L-shaped counter layout, that offers a close up to the kitchen or you can also choose table seats. Another big plus is that it is open through from lunch to dinner without any break!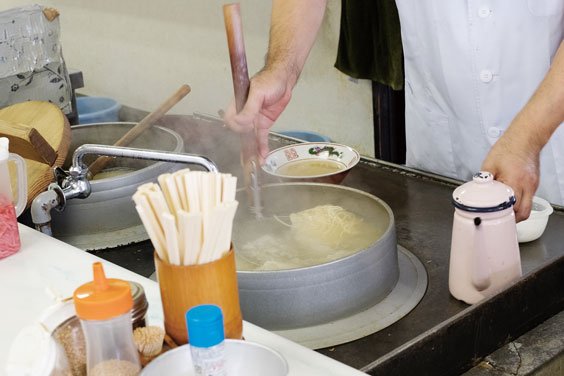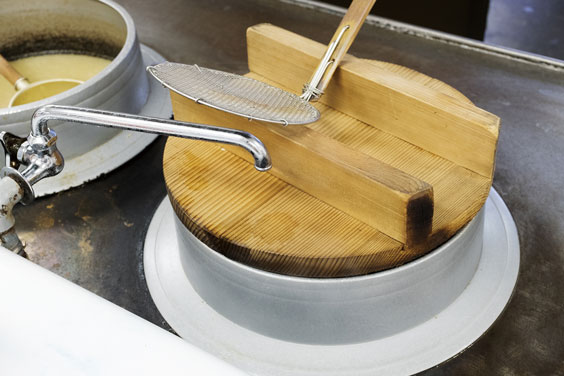 TEXT & PHOTO BY: Yuichiro Yamada
INFORMATION


Ikkyu ramen Rojiten / 一九ラーメン 老司店

- Address: 1-33-13 Roji, Minami-ku, Fukuoka-shi Japan
- Tel.: 092-565-0193
- Capacity: 29
- Opening Hours: 11:00 - 20:00 (OS 19:45) * Wednesday 11:00 - OS 14:30
- Irregular closing days

* Please Note: Business hours and closing days may differ due to the COVID-19 outbreak.

* All information correct as of June 2022.
WRITER PROFILE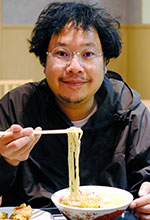 山田祐一郎 (Yuichiro Yamada)
Born in Fukuoka Prefecture 1978. Moved into the Fukuoka-based editing industry in 2003, and then began a career as a writer. Contributes articles for food and drink magazines, as well as informative Fukuoka publications. Established "KIJI" in August 2012. Became a noodle writer and started a web-based series called "Sono Ippai ga Tabetakute (lit. trans: I want to eat that bowl)" in the same year. Yamada uses the online resource to record the various kinds of noodles he samples on an almost daily basis. Also released "Noodle Writer Hizou no Ippai Fukuoka (lit.: Noodle Writer Treasured Bowl Fukuoka)" in March 2019. The book introduces the reader to a wide range of noodles (such as udon, ramen, and champon) and recommends some of the best places to find tasty dishes in Fukuoka City.
In 2020, Yamada took over a noodle factory that has been in operation since his father's generation. The company has changed name and is now known as "Yamada Seimen" He continues to work as a writer specialising in the world of noodles, while maintaining an affiliation with the factory. His motto is "One Day One Noodle." As an involved individual in the noodle-making industry, he remains committed to creating the perfect product. At the same time, his search for delicious dishes have taken him all over Japan and overseas. These activities have gained a lot of attention among noodle enthusiasts.
■ Related sites
- KIJI:
http://ii-kiji.com/
- Web-based noodle magazine "Sono Ippai ga Tabetakute (lit. trans: I want to eat that bowl.)":
http://ii-kiji.com/sonoippai
- App version "KIJI NOODLE SEARCH": http://ii-kiji.com/app
Related Articles

- DISCOVER Fukuoka! Fukuoka Gourmet Guide -