Kanadaya Honten / 金田家 本店
INFORMATION

In order to prevent the spread of COVID-19, some of the restaurants might have taken various measures such as reducing business hours or temporarily closing their doors. For more information, please check the relevant facility's official website or social media account.



Striving to create a "White Ramen" like none other!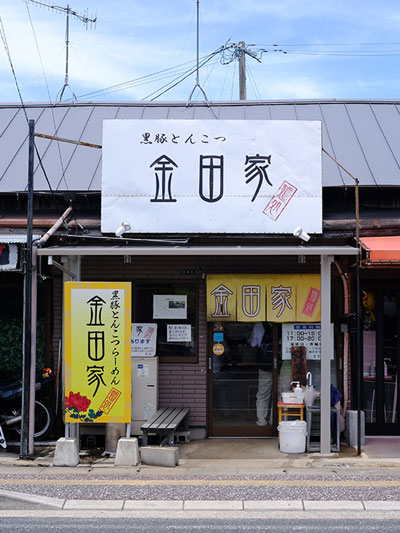 Enjoy pristine white bubbling tonkotsu (pork bone) ramen broth! The "White Ramen" that Kanadaya Honten serves its customer is not your run of the mill bowl of noodles. The restaurant is based in Yukuhashi City, the northeastern part of Fukuoka Prefecture. As one of Fukuoka's most famous ramen restaurants, the establishment welcomes customers come from far and wide into their premises. Some individuals travel a long distance so that they can sample the ramen that is available!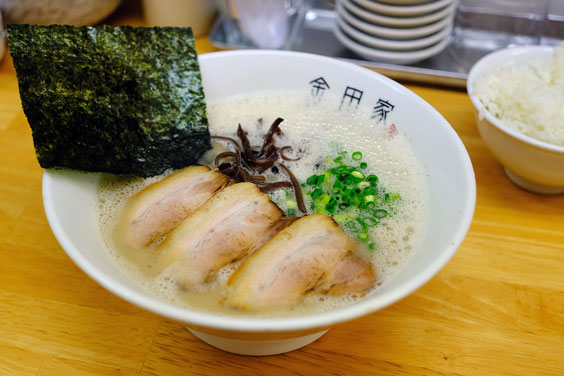 The best known feature of Kanadaya Honten's tonkotsu ramen is the beautiful white color of the broth. There is nothing else in Fukuoka quite like it! In order to create the broth, the restaurant starts by cooking the pork bones, removing the bitter taste, and then skimming off the scum from the surface. The stock then simmers for at least 20 hours. It is then left so that the flavor can intensify before it is ready to serve. The composition of the broth is delicately poised... If you heat up the main pot, the profile will start to change. To avoid this kind of issue, the restaurant dishes out a small portion of the broth from the big pot each time they take an order. This is then heated up (a bit like a cup of coffee) and then served to the diner. This approach helps intensify the flavor. Even though the soup has a strong taste, it is does not feel heavy in the stomach.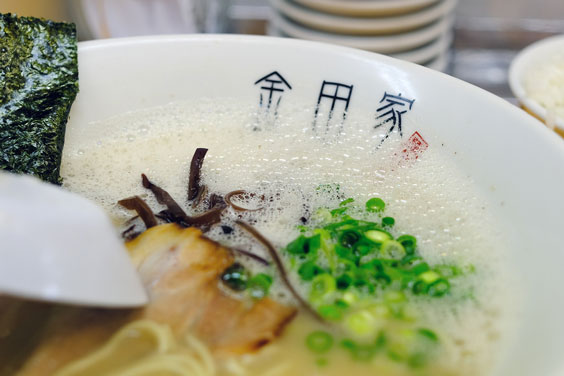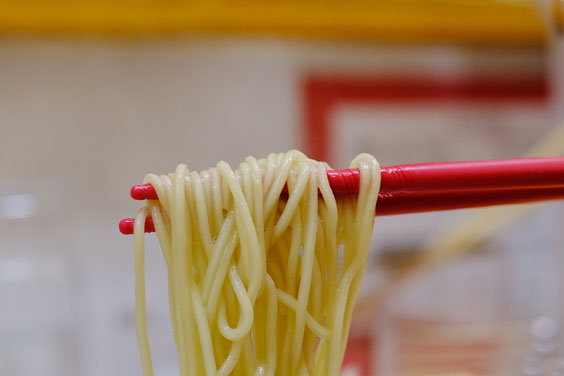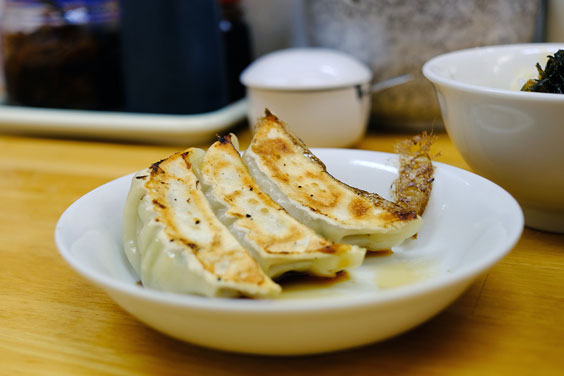 When talking about the process of making noodles, Kanada joyfully stated "I want to create ramen that is not like anything else. I'm challenging myself to learn how I can achieve this aim. I really want to make classic yet one of a kind tonkotsu ramen. But I know that is kind of a contradiction, right?" It seems that these words are the driving force that have inspired the owner to continuously evolve and develop ever since the restaurant was founded in 2009.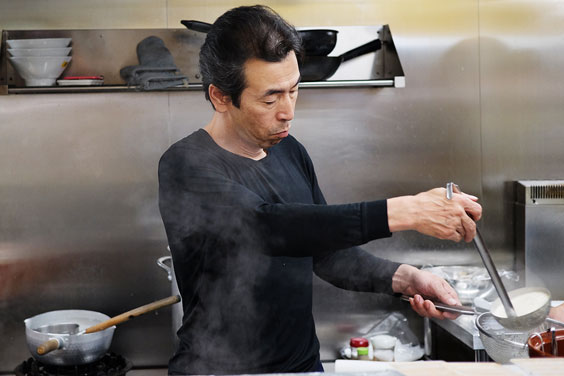 TEXT & PHOTO BY: Yuichiro Yamada
INFORMATION


Kanadaya Honten / 金田家 本店

- Address: 1-4-3 Ohashi, Yukuhashi-shi, Fukuoka-ken Japan
- Tel.: 0930-24-3666
- Capacity: 14
- Opening Hours: 11:00~15:00、17:00~19:30 (OS) *Close when all is sold out.
- Closed: Thursday

* Please Note: Business hours and closing days may differ due to the COVID-19 outbreak.

* All information correct as of July 2022.
WRITER PROFILE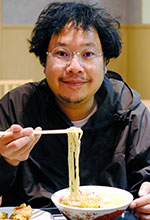 山田祐一郎 (Yuichiro Yamada)
Born in Fukuoka Prefecture 1978. Moved into the Fukuoka-based editing industry in 2003, and then began a career as a writer. Contributes articles for food and drink magazines, as well as informative Fukuoka publications. Established "KIJI" in August 2012. Became a noodle writer and started a web-based series called "Sono Ippai ga Tabetakute (lit. trans: I want to eat that bowl)" in the same year. Yamada uses the online resource to record the various kinds of noodles he samples on an almost daily basis. Also released "Noodle Writer Hizou no Ippai Fukuoka (lit.: Noodle Writer Treasured Bowl Fukuoka)" in March 2019. The book introduces the reader to a wide range of noodles (such as udon, ramen, and champon) and recommends some of the best places to find tasty dishes in Fukuoka City.
In 2020, Yamada took over a noodle factory that has been in operation since his father's generation. The company has changed name and is now known as "Yamada Seimen" He continues to work as a writer specialising in the world of noodles, while maintaining an affiliation with the factory. His motto is "One Day One Noodle." As an involved individual in the noodle-making industry, he remains committed to creating the perfect product. At the same time, his search for delicious dishes have taken him all over Japan and overseas. These activities have gained a lot of attention among noodle enthusiasts.
■ Related sites
- KIJI:
http://ii-kiji.com/
- Web-based noodle magazine "Sono Ippai ga Tabetakute (lit. trans: I want to eat that bowl.)":
http://ii-kiji.com/sonoippai
- App version "KIJI NOODLE SEARCH": http://ii-kiji.com/app
Related Articles

- DISCOVER Fukuoka! Fukuoka Gourmet Guide -