Maruboshi Ramen / 丸星ラーメン
INFORMATION

In order to prevent the spread of COVID-19, some of the restaurants might have taken various measures such as reducing business hours or temporarily closing their doors. For more information, please check the relevant facility's official website or social media account.



A popular ramen shop that represents Kurume City!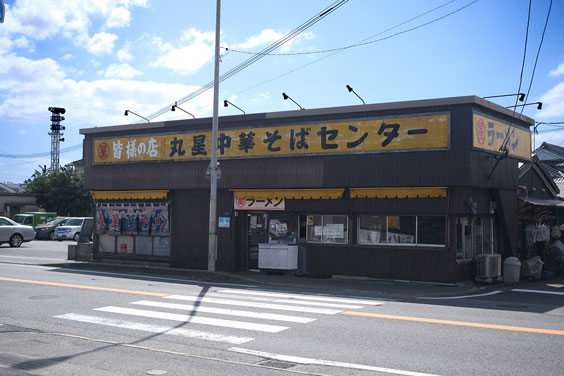 It is no exaggeration to say that the phrase "Kurume Ramen" spread throughout Japan due to this famous ramen shop: Maruboshi Ramen on route 3, Kurume City. The restaurant was founded in 1958, actually before the arrival of full-scale mainstream motorization of Japan. Kurume City is located in the center of Fukuoka Prefecture and therefore has been an important transportation hub for a long time. Various land transportation routes run through here nowadays and it might be hard to believe, but at the time of its founding there were no cars driving past this restaurant. It was an era of scarcity and endurance first, then came the era of motorization and traffic became normal and abundant. Maruboshi Ramen caught the attention of truck drivers traveling through and eventually its delicious taste became well known by word of mouth in Kurume City, then Kyushu then all over the country. It remains popular with drivers and makes it easy for its customers to drop by, offering large parking lots on both sides of the restaurant and even across the road to welcome many customers.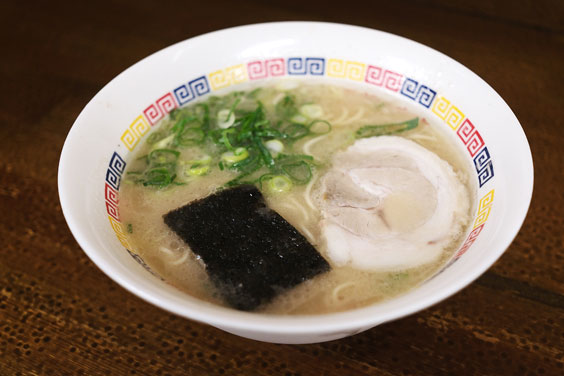 The menu is simple, consisting of a basic ramen or "W ramen" with double the amount of noodles, inari and kashiwa (chicken) rice balls or white rice. They also offer Ramen toppings such as grilled pork "yakibuta" and boiled eggs. There are no other side dishes like gyoza but offering oden on the side is the "maruboshi style".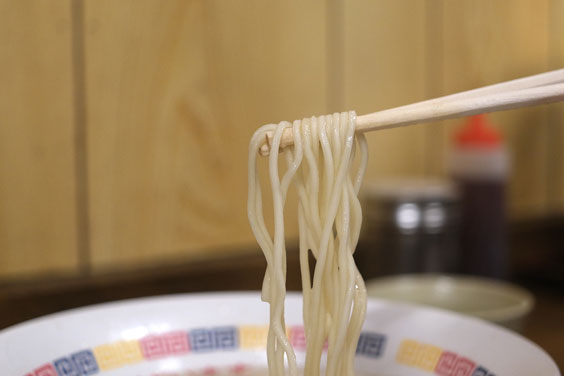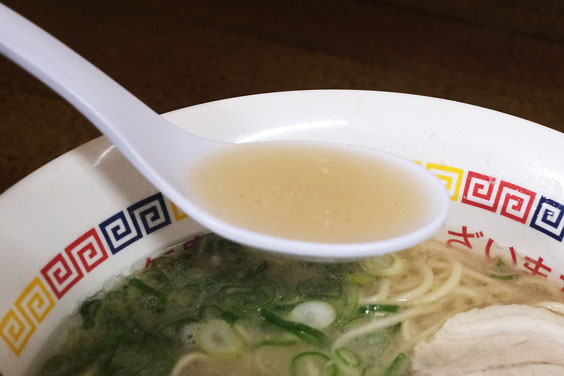 One bowl of ramen is only 500 Yen, very reasonable. It is said that since its founding the soup pot has never been emptied and its strong, cloudy tonkotsu bone soup is the reason for people to visit this restaurant. When you taste the slightly thick straight noodles in combination with that soup, you will feel satisfied, both in your stomach and in your heart!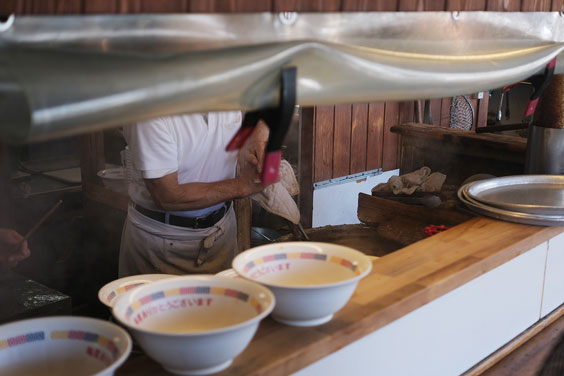 * Taking photographs on the premises is prohibited. These shots were taken with permission.
TEXT & PHOTO BY: Yuichiro Yamada
INFORMATION


Maruboshi Ramen / 丸星ラーメン

- Address: 2-7-27 Takano, Kurume-shi, Fukuoka-ken Japan
- Tel.: 0942-33-6440
- Capacity: 50
- Opening Hours: 9:00-21:00, Sat., Sun., and Public Holidays 8:00-21:00
- Closed: The second and fourth Thursday

* Please Note: Business hours and closing days may differ due to the COVID-19 outbreak.

* All information correct as of October 2022.
WRITER PROFILE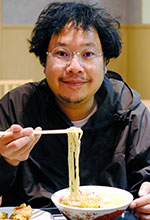 山田祐一郎 (Yuichiro Yamada)
Born in Fukuoka Prefecture 1978. Moved into the Fukuoka-based editing industry in 2003, and then began a career as a writer. Contributes articles for food and drink magazines, as well as informative Fukuoka publications. Established "KIJI" in August 2012. Became a noodle writer and started a web-based series called "Sono Ippai ga Tabetakute (lit. trans: I want to eat that bowl)" in the same year. Yamada uses the online resource to record the various kinds of noodles he samples on an almost daily basis. Also released "Noodle Writer Hizou no Ippai Fukuoka (lit.: Noodle Writer Treasured Bowl Fukuoka)" in March 2019. The book introduces the reader to a wide range of noodles (such as udon, ramen, and champon) and recommends some of the best places to find tasty dishes in Fukuoka City.
In 2020, Yamada took over a noodle factory that has been in operation since his father's generation. The company has changed name and is now known as "Yamada Seimen" He continues to work as a writer specialising in the world of noodles, while maintaining an affiliation with the factory. His motto is "One Day One Noodle." As an involved individual in the noodle-making industry, he remains committed to creating the perfect product. At the same time, his search for delicious dishes have taken him all over Japan and overseas. These activities have gained a lot of attention among noodle enthusiasts.
■ Related sites
- KIJI:
http://ii-kiji.com/
- Web-based noodle magazine "Sono Ippai ga Tabetakute (lit. trans: I want to eat that bowl.)":
http://ii-kiji.com/sonoippai
- App version "KIJI NOODLE SEARCH": http://ii-kiji.com/app
Related Articles

- DISCOVER Fukuoka! Fukuoka Gourmet Guide -