Maruyoshi Shokudo / 丸好食堂
INFORMATION

In order to prevent the spread of COVID-19, some of the restaurants might have taken various measures such as reducing business hours or temporarily closing their doors. For more information, please check the relevant facility's official website or social media account.



Enjoy ramen and yakimeshi (fried rice) in Kurume "shokodo-kei (cafeteria style)" restaurants!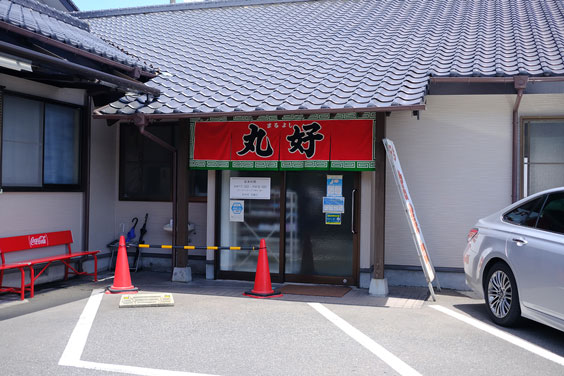 Ramen in Kurume City, Fukuoka Prefecture is associated with "shokudo-kei (cafeteria style)" restaurants. These establishments weren't originally ramen restaurants. Initially they were cafeterias that served a wide range of dishes. This trend is perhaps most clearly evident in the development of an eatery called Maruyoshi Shokudo. The establishment is located close to Tsubuku and Yasutake Stations on the Nishitetsu Tenjin Omuta Line.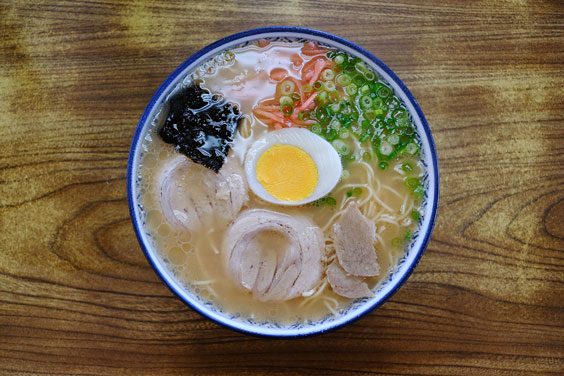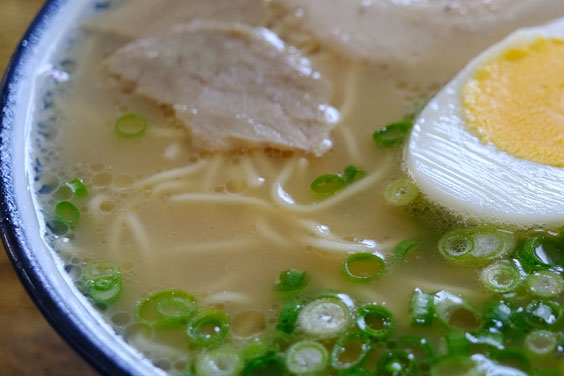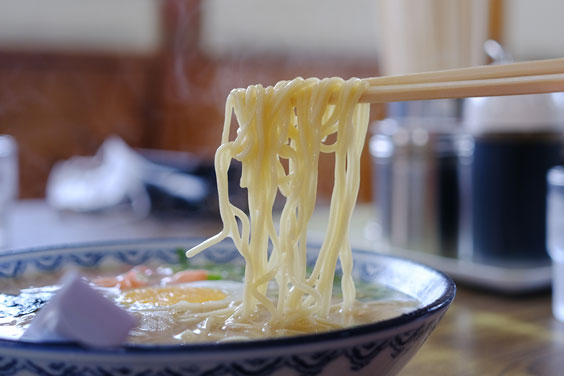 Maruyoshi Shokudo is open from 11:00 to 21:00 and welcomes a steady flow of customers throughout the day. The establishment, which was founded in 1967, serves ramen in a soup that is made exclusively from tonkotsu (pork bones). Even though the taste has a clean quality, the flavor of the tonkotsu broth still really comes through. You'll want to eat the dish every day. It's almost a staple of Japanese cuisine... Like miso soup! It is a nice touch that even the restaurant's standard bowl of ramen is topped with char siu, green onions, yude tamago (boiled egg), and nori (seaweed). It goes really well with restaurant's popular yakimeshi (fried rice). So make sure to sample the dishes together!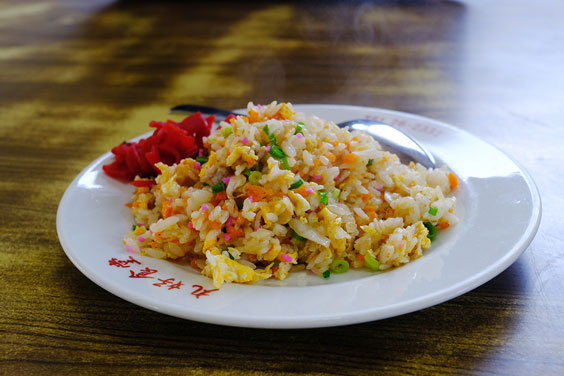 In Kurume, most shokodo-kei ramen restaurants have become quite specialized. You will find that the majority are primarily focus their energy on ramen. However, Maruyoshi Shokudo is a little different. They have a wide range of items on their menu, including champon noodles, yakisoba (stir-fried noodles), horumon (grilled offal), and yakiniku (grilled meat). Diners can also add dishes to a bowl of rice and butajiro (pork miso soup) to create their own set meal. There is a selection of a la carte items available, which is in keeping with the cafeteria-style setting. This famous establishment has a great vibe. Feel free to visit by yourself or with family!
TEXT & PHOTO BY: Yuichiro Yamada
INFORMATION


Maruyoshi Shokudo / 丸好食堂

- Address: 3057 Yasutakehon, Yasutake-machi, Kurume-shi, Fukuoka-ken Japan
- Tel.: 0942-26-2331
- Capacity: 48
- Opening Hours: 11:00-21:00 (Last Order 20:30)
- Closed: Sunday

* Please Note: Business hours and closing days may differ due to the COVID-19 outbreak.

* All information correct as of February 2023.
WRITER PROFILE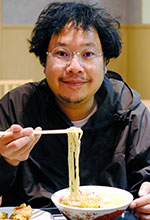 山田祐一郎 (Yuichiro Yamada)
Born in Fukuoka Prefecture 1978. Moved into the Fukuoka-based editing industry in 2003, and then began a career as a writer. Contributes articles for food and drink magazines, as well as informative Fukuoka publications. Established "KIJI" in August 2012. Became a noodle writer and started a web-based series called "Sono Ippai ga Tabetakute (lit. trans: I want to eat that bowl)" in the same year. Yamada uses the online resource to record the various kinds of noodles he samples on an almost daily basis. Also released "Noodle Writer Hizou no Ippai Fukuoka (lit.: Noodle Writer Treasured Bowl Fukuoka)" in March 2019. The book introduces the reader to a wide range of noodles (such as udon, ramen, and champon) and recommends some of the best places to find tasty dishes in Fukuoka City.
In 2020, Yamada took over a noodle factory that has been in operation since his father's generation. The company has changed name and is now known as "Yamada Seimen" He continues to work as a writer specialising in the world of noodles, while maintaining an affiliation with the factory. His motto is "One Day One Noodle." As an involved individual in the noodle-making industry, he remains committed to creating the perfect product. At the same time, his search for delicious dishes have taken him all over Japan and overseas. These activities have gained a lot of attention among noodle enthusiasts.
■ Related sites
- KIJI:
http://ii-kiji.com/
- Web-based noodle magazine "Sono Ippai ga Tabetakute (lit. trans: I want to eat that bowl.)":
http://ii-kiji.com/sonoippai
- App version "KIJI NOODLE SEARCH": http://ii-kiji.com/app
Related Articles

- DISCOVER Fukuoka! Fukuoka Gourmet Guide -