How to choose noodles! - A connoisseur's noodle selection

Many possible boiling levels to choose from. Which one is the correct one to order?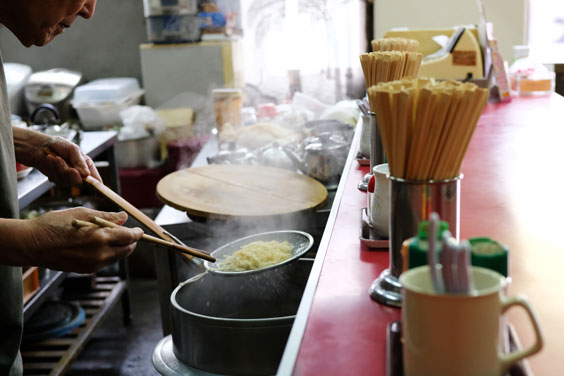 In Fukuoka many Ramen-restaurants let you specify how soft/hard you want your noodles to be. The standard is "Futsu". "Yawa" is boiled a little longer to get a softer texture. Then there are two types of tougher noodles: "Kata" which means the noodles are boiled a little shorter or "Bari-kata" which means the noodles will be boiled shorter. Some customers prefer the boiling time even shorter than that and use the terms "Harigane" and "Kona-otoshi" which means the noodles will be just dunked shortly into the hot water, the result being blanched noodles.

So what is the correct answer for how long to boil Ramen-noodles? The answer is: order according to your own taste! When you visit a store for the first time, I recommend trying the "Futsu" standard level first. This level differs from store to store and is the level the shop-keeper deems the perfect level to combine the shop's unique soup and noodles. From the second time onwards, based on the result of the first visit, you will have a baseline and know if you prefer your noodles a little bit softer or harder than his recommendation. Please use this as a reference guide.
TEXT & PHOTO BY: Yuichiro Yamada