Ramenya Yu / ラーメン屋 游
INFORMATION

In order to prevent the spread of COVID-19, some of the restaurants might have taken various measures such as reducing business hours or temporarily closing their doors. For more information, please check the relevant facility's official website or social media account.



Filled with the owner's own taste and passion, a strong force in the Ramen league!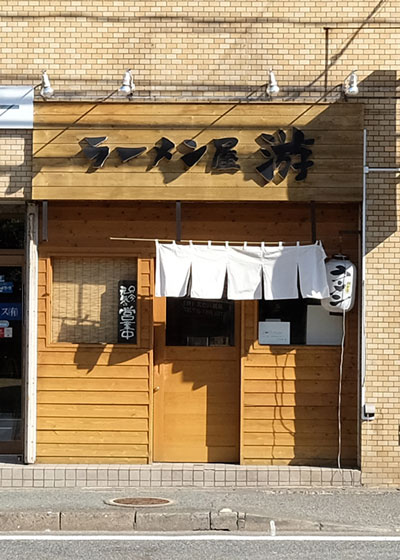 The Arae area (Jonan ward) is a little further from Fukuoka City centre Tenjin or Hakata. Despite this fact, Ramenya Yu, which is located near Arae-yotsukado intersection, is a hidden restaurant which has become famous and popular, capturing many hearts of many ramen fans. The owner, Mr. Hirayama, originally trained at a famous tonkotsu ramen restaurant known all over Japan. When he decided to open his own restaurant, he received a precious gift from a representative of this famous ramen restaurant, a noodle-making machine. This is one of the reasons why so many Ramen connoisseurs have been attracted to eating here since the shop's opening. These customers have high expectations and never have been disappointed!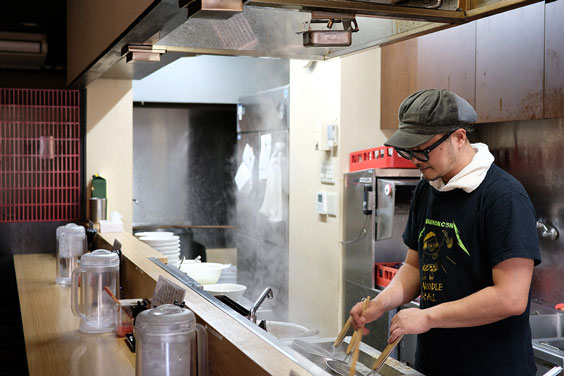 Interestingly enough, the ramen dishes in this shop do not taste the same as the ones of the famous restaurant. The owner added his own experiences and twists to make his original ramen recipes. Based on homemade noodles made with special noodle machine, the menu in Ramenya Yu includes the classic pork bone ramen, pork bone soy sauce ramen, which reminds me of Yokohama's Iekei ramen, clear soup ramen served with pork bits, which were stewed slowly to perfection, reminiscent of Okinawa's Soki Soba, and another type is a simple, tasty soy sauce ramen. Although it is a small shop with only 10 seats at the counter (currently only 7 seats due to the pandemic restrictions), every time I visit this restaurant I am amazed about Mr. Hirayama's style of preparing, cooking and serving such a big variety of ramen dishes all by himself!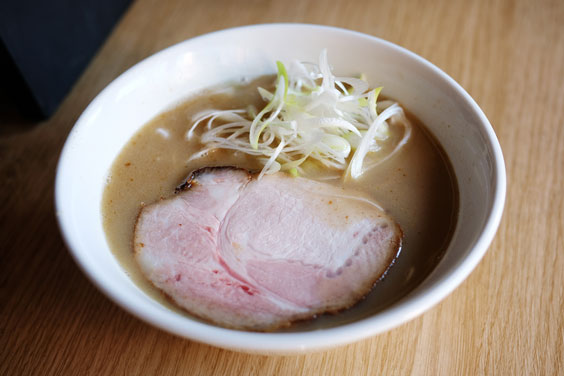 No matter what you eat there, any choice will be a great choice, but if you are visiting the restaurant for the first time, I would recommend trying the tonkotsu pork bone-broth ramen. You will experience a perfect match between a cloudy, condensed, rich soup and homemade noodles. The soup leaves a pleasant flavorful aftertaste and having it for the very first time will already make you a big fan!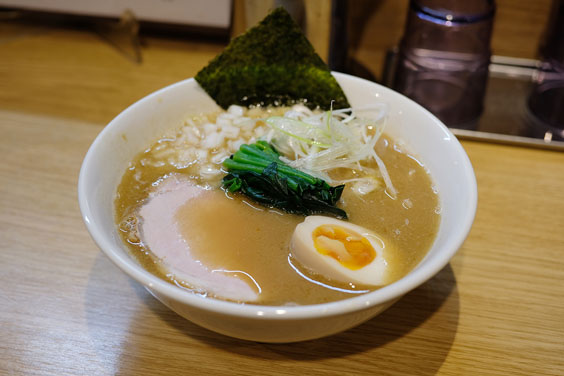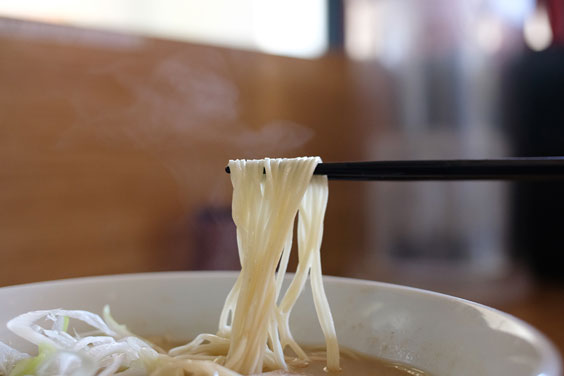 TEXT & PHOTO BY: Yuichiro Yamada
INFORMATION
Ramenya Yu / ラーメン屋 游
- Address: 1-23-27 Arae, Jonan-ku, Fukuoka-shi Japan
- Tel.: 092-833-0330
- Capacity: 10
- Opening Hours: 11:30-15:00, 18:00-23:00 (Wed & Sun: 11:30-15:00) *Close when all is sold out.
- Closed: Thursday
- Instagram:
@ramenyayu
* Please Note: Business hours and closing days may differ due to the COVID-19 outbreak.
* All information correct as of November 2022.
WRITER PROFILE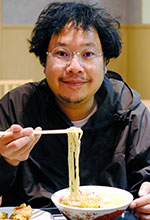 山田祐一郎 (Yuichiro Yamada)
Born in Fukuoka Prefecture 1978. Moved into the Fukuoka-based editing industry in 2003, and then began a career as a writer. Contributes articles for food and drink magazines, as well as informative Fukuoka publications. Established "KIJI" in August 2012. Became a noodle writer and started a web-based series called "Sono Ippai ga Tabetakute (lit. trans: I want to eat that bowl)" in the same year. Yamada uses the online resource to record the various kinds of noodles he samples on an almost daily basis. Also released "Noodle Writer Hizou no Ippai Fukuoka (lit.: Noodle Writer Treasured Bowl Fukuoka)" in March 2019. The book introduces the reader to a wide range of noodles (such as udon, ramen, and champon) and recommends some of the best places to find tasty dishes in Fukuoka City.
In 2020, Yamada took over a noodle factory that has been in operation since his father's generation. The company has changed name and is now known as "Yamada Seimen" He continues to work as a writer specialising in the world of noodles, while maintaining an affiliation with the factory. His motto is "One Day One Noodle." As an involved individual in the noodle-making industry, he remains committed to creating the perfect product. At the same time, his search for delicious dishes have taken him all over Japan and overseas. These activities have gained a lot of attention among noodle enthusiasts.
■ Related sites
- KIJI:
http://ii-kiji.com/
- Web-based noodle magazine "Sono Ippai ga Tabetakute (lit. trans: I want to eat that bowl.)":
http://ii-kiji.com/sonoippai
- App version "KIJI NOODLE SEARCH": http://ii-kiji.com/app
Related Articles

- DISCOVER Fukuoka! Fukuoka Gourmet Guide -