Kappa Tour (JR Tanushimaru Station, KAPATERIA, Kappa Road)
INFORMATION

In order to prevent the spread of COVID-19, some of the facilities might have taken various measures such as reducing business hours or temporarily closing their doors. For more information, please check the relevant facility's official website or social media account.



Chilling at "Kappa Town" while discovering local gourmet!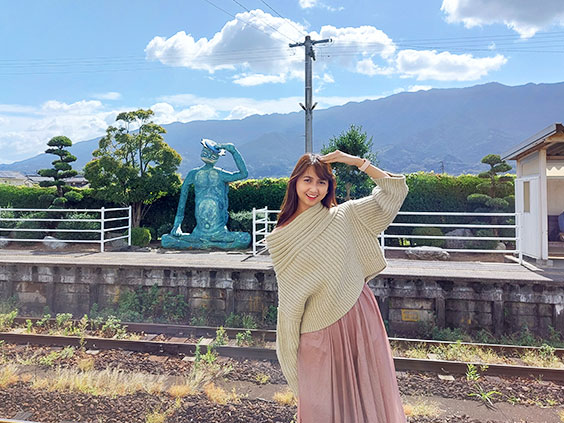 "Omukae (welcome) Kappa" is here to welcome visitors at the platform of JR Tanushimaru Station!
Tanushimaru Town of Kurume City is located in the southern part of Fukuoka Prefecture. The largest river of Kyushu, Chikugo River flows through the town. The place is also known as Kappa town due to a "Kappa Legend" that exists in this area. Tanushimaru town is a popular tourist spot where you can find various Kappa statues laying around the town! Let's see how Indonesian influencers Stefi and Ayu spent their relaxing day in the "Kappa Town" on their last day of the trip!

* Kappa: A Japanese yokai that is said to live in water, typically rivers and ponds.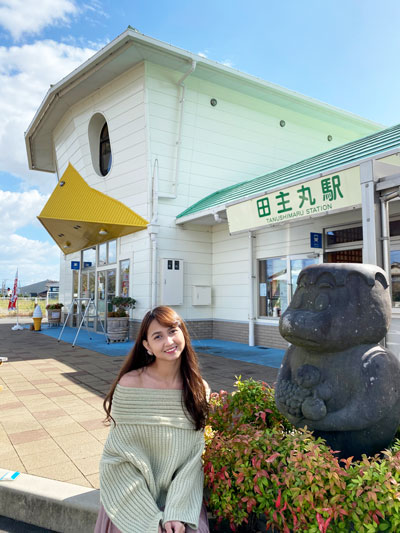 Firstly, they visited the Kappa-themed JR Tanushimaru Station buillding, hence it is also known as the "Kappa station"! Stefi and Ayu tried out some of the unique Kappa inspired menu at the cafe "
KAPATERIA
" located inside the "Kappa station"!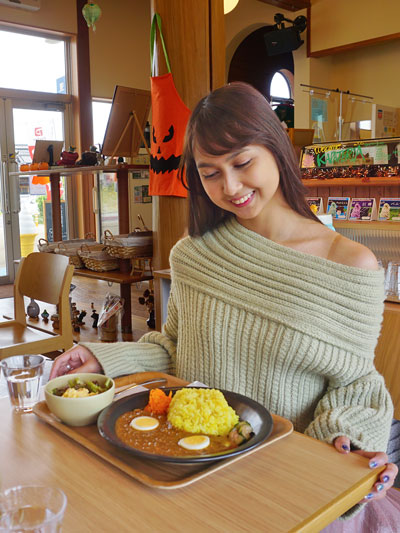 Adorable Kappa Curry puts a smile on your face!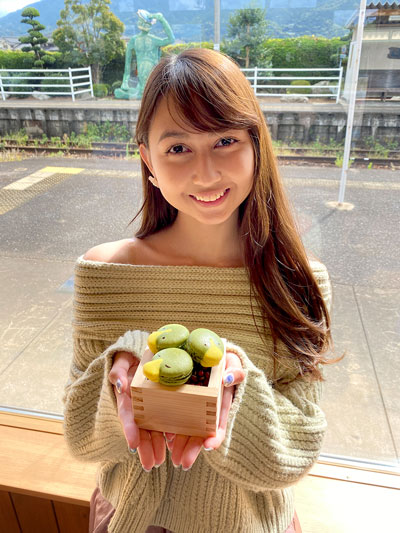 Popular dessert from the KAPATERIA, "Kappa Macaron" is also a must-try!

Stefi: The Kappas here are so adorableee!! I'm currently living in Tokyo, so visiting a place like Tanushimaru, surrounded by rich nature, really helped me feel relaxed! Also, "Kappa Curry" was so good, I ate up everything quickly♪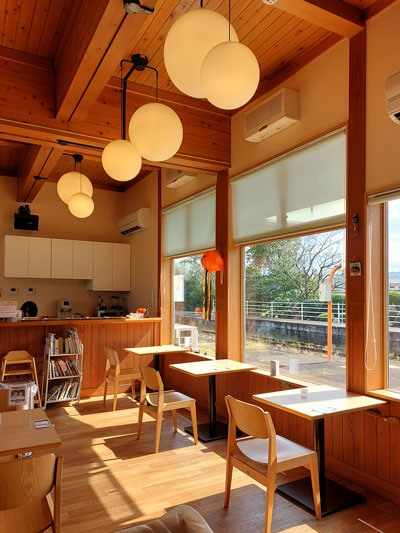 Natural sunlight flooding into the cafe! The platform of JR Tanushimaru Station is just across the window!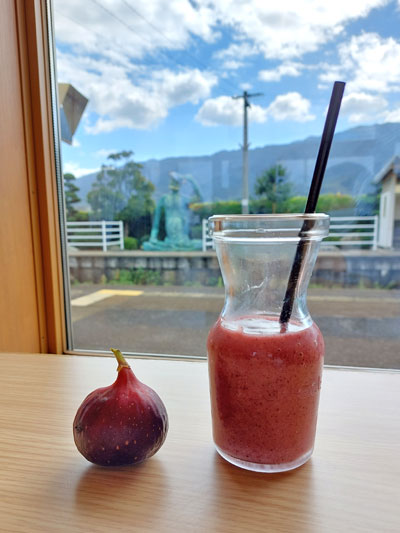 Seasonal limited edition! Here is freshly squeezed juice of fig called "dauphin" produced in Tanushimaru!

Ayu: The freshly squeezed fig juice was so sweet and tasty! The Kappa statues laying around the station and the Kappa themed station are so cute!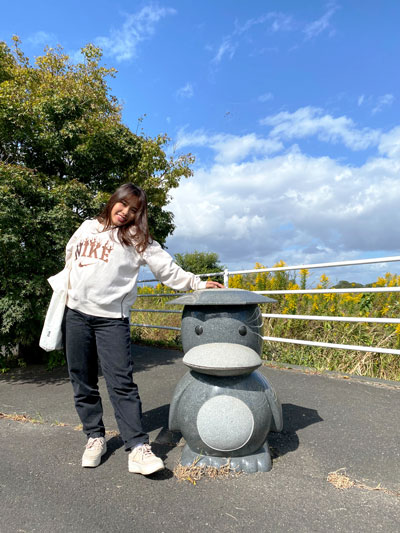 Big and small Kappa statues laying here and there of the "Kappa Road" along the Tanushimaru station!
Tanushimaru Town, surrounded by the huge Mino Mountain Range, is gifted with nature and is known as a land of fruits! Nature activities such as
grape picking
and
fig picking
are recommended here! If you have the chance of visiting Tanushimaru Town, why not have a relaxing time finding adorable Kappas!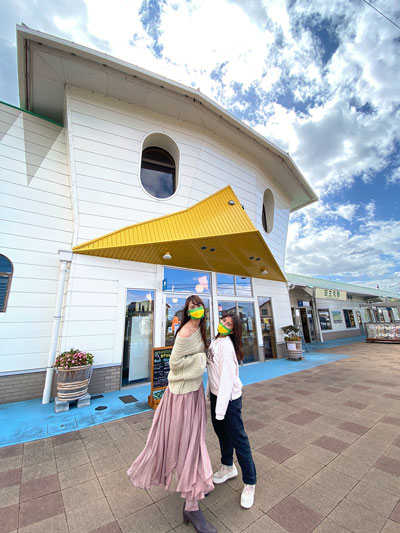 Here is Stefi and Ayu taking a picture in front of the "Kappa station" while wearing "Kappa mask"!
INFORMATION
KAPATERIA
- Address: Inside JR Tanushimaru Station, 1015‐2 Tanushimaru, Tanushimaru-machi, Kurume-shi, Fukuoka-ken, Japan
- Official Website:
https://kapateria.com/
- Facebook:
HERE
!
- Instagram:
@kapateria
* All information correct as of October 2021. There are occasions when the layout of the facility / food menu may differ from the content featured in this article.
INFORMATION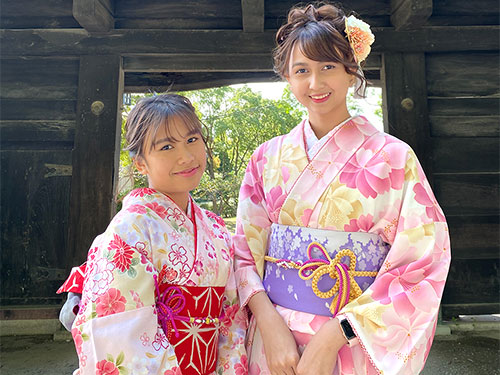 (From left) Ayu and Stefi
Stefi (Stephanie Pricilla Indarto Putri)
- Twitter:
@sutepiii
- Instagram:
@sutepiii
- YouTube:
HERE
!
Ayu (Sasaki Ayu)
- Instagram:
@sasaki_lisana
- Hot spots around this area! -