conami (こなみ)

Udon that is an extension of "Washoku!" Get a feel for the season with these delicious dishes!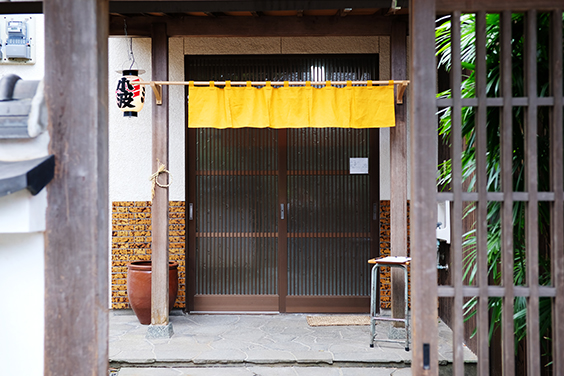 I decided to follow in my father's footsteps in the Autumn of 2019 by assuming a position at his noodle making factory. I now represent "Yamada Seimen," which is based in Kubara, Munakata City. In this extra edition, I would like to tell you about "conami," an udon restaurant that is based in the Yamada Seimen premises. The eatery moved from Fukutsu City and re-opened in January 2020. It is run by my wife and is about a 25-minute walk from JR Tōgō Station (approximately a seven-minute taxi ride). Located in a quiet residential area, this establishment is surrounded by nature and an abundance of gorgeous trees. Kubara feels the benefits from the underground water​ flowing from Mt. Konomi. So it is no surprise that the area is well-known for its pure water. This part of the country has also been called"平清水" (Hirashōzu) since ancient times.

The udon noodles served in "conami" are an extension of "washoku" (Japanese cuisine). My wife is trained in this style of cuisine, which tries to take the subtle changes of Japan's four seasons into consideration. Dishes made with seasonal ingredients are a core principal at the heart of conami's approach to food. During the Winter months, visitors can enjoy dishes such as "keiran udon," which is topped with a sauce made from a starchy beaten egg. Another favorite is "kamo nanban udon," a noodle dish made with wild duck caught by locals. "Shin-wakame udon," which is served with fresh local seaweed from Jinoshima (Munakata City) tends to prove a hit with diners when Spring comes around. conami's menu features wonderful udon dishes that change depending on the season you visit.

The restaurant serves delicious dishes throughout the year in addition to the seasonal items. "Wagyu niku udon," which is made with beef from the black cattle raised in Kyushu, is one of the best examples. Another classic is "spicy curry udon," a dish that fuses together a mixture of stunningly rich spices that you would usually find in a curry restaurant. Everything is produced to the highest possible standard. Visitors can expect a meal of true quality. The noodles, which are supplied by Yamada Seimen, are made with three different kinds of Kyushu-harvested wheat. The texture of the noodles fall somewhere between soft and chewy. The balance is just right! Shoyu is mixed into the dashi soup without any additives, making their udon perfect for all age groups. Visitors can also buy udon and Chinese egg noodles inside the Yamada Seimen factory. Even if you haven't got time to eat noodles at conami, please feel free to drop by Yamada Seimen and purchase some noodles to eat at home!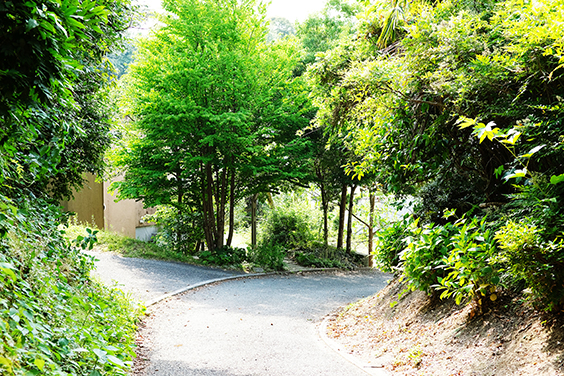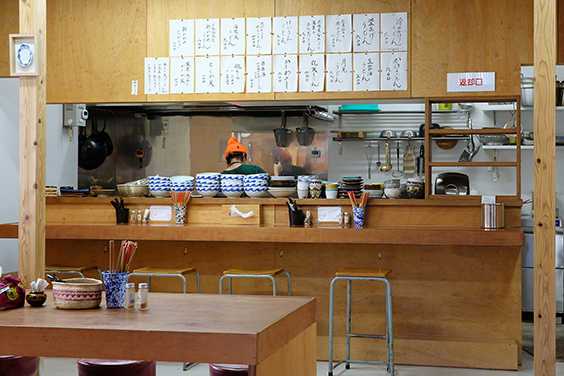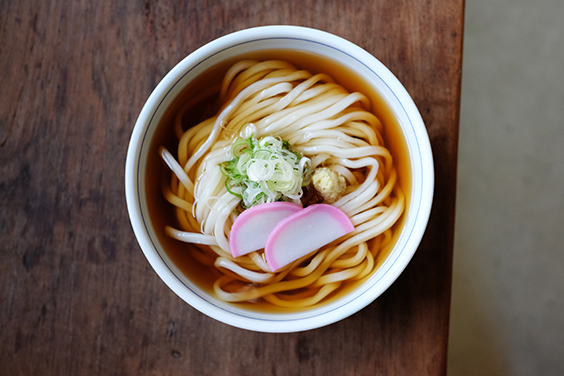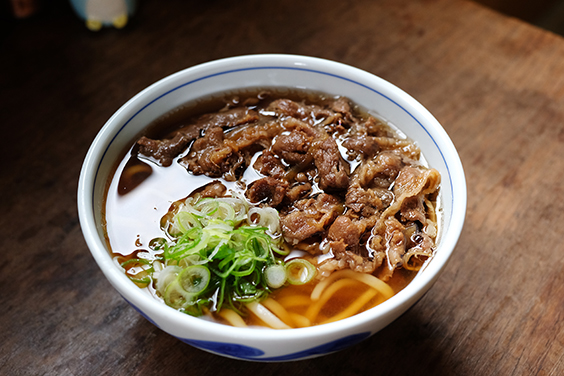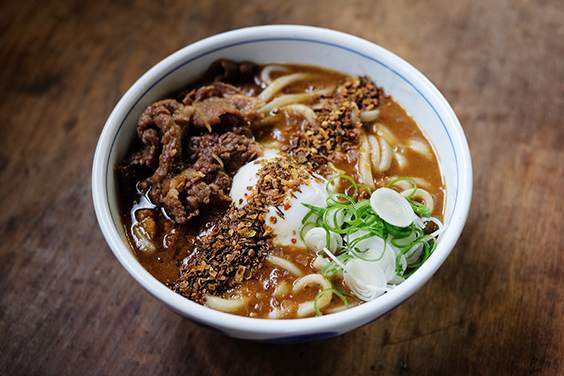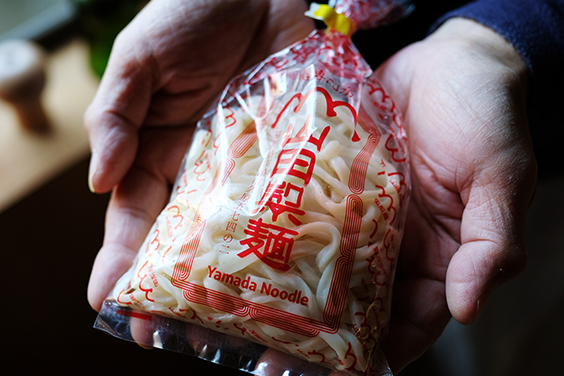 TEXT & PHOTO BY: Yuichiro Yamada
INFORMATION
conami (こなみ)
Address: 574-2 Kubara, Munakata-shi, Fukuoka-ken JAPAN (c/o Yamada Seimen [lit.: Yamada Noodle-making factory])
TEL: 0940-37-2316
Capacity: 15
Opening Hours: 11:00 - around 16:00
Closed: Mondays and Tuesdays
Official Website:
https://conami5732016.wixsite.com/conami
Twitter:
@conami5732016
Instagram:
@conami573
*All information correct as of February 2020.
WRITER PROFILE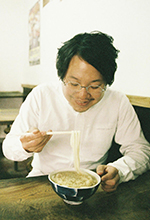 山田祐一郎 (Yuichiro Yamada)
Born in Fukuoka Prefecture 1978. Moved into the Fukuoka-based editing industry in 2003, and then began a career as a writer. Contributes articles for food and drink magazines, as well as informative Fukuoka publications. Established "KIJI" in August 2012. Became a noodle writer and started a web-based series called "Sono Ippai ga Tabetakute (lit. trans: I want to eat that bowl)" in the same year. Yamada uses the online resource to record the various kinds of noodles he samples on an almost daily basis. Published a book titled "Udon no Hanashi Fukuoka (lit.: Udon Noodle Talk Fukuoka)" that delves deeper into Fukuoka's udon culture and the local area's role as a pioneer of the food in July 2015. Also released "Noodle Writer Hizou no Ippai Fukuoka (lit.: Noodle Writer Treasured Bowl Fukuoka)" in March 2019. The book introduces the reader to a wide range of noodles (such as udon, ramen, and champon) and recommends some of the best places to find tasty dishes in Fukuoka city. Has developed the motto "One Day One Noodle a day." Now seeks out delicious noodle dishes both at home and abroad. His work has gained a considerable amount of attention from noodle fans.
■ Related sites
- KIJI:
http://ii-kiji.com/
- Web-based noodle magazine "Sono Ippai ga Tabetakute (lit. trans: I want to eat that bowl.)":
http://ii-kiji.com/sonoippai
- App version "KIJI NOODLE SEARCH": http://ii-kiji.com/app