Dairiki Udon / 大力うどん
INFORMATION

In order to prevent the spread of COVID-19, some of the restaurants might have taken various measures such as reducing business hours or temporarily closing their doors. For more information, please check the relevant facility's official website or social media account.



One of the most delicious and affordable udon restaurants in the Chikugo area of ​​Fukuoka prefecture!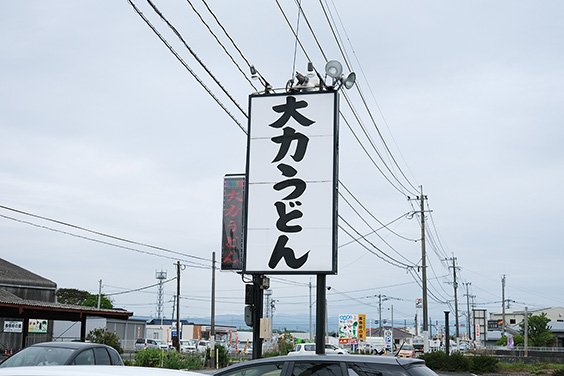 "Dairiki Udon" is about 10 minutes by car from the "Miyama Yanagawa IC" on the Kyushu Expressway. There is a large sign for the restaurant on the National Highway 209. Since opening in 1973, this charming establishment has welcomed lots of drivers passing through the highway and served many nearby residents. It is popular among locals and recognized as one of the most delicious, affordable udon restaurants in the Chikugo area!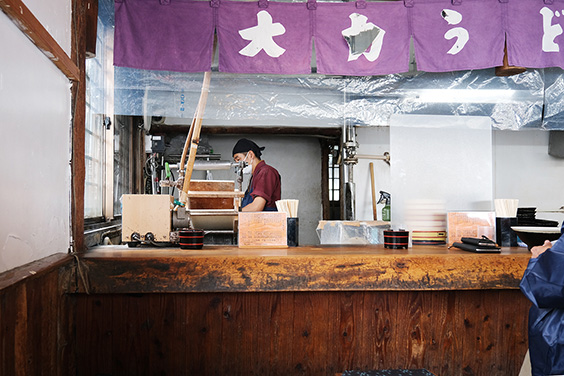 The classic "Kake Udon" is only 180yen! It is just one of the many affordable dishes the restaurant serves. Other items on the menu that are good value for money include the "Maru-ten (fish cake) Udon" (250yen), "Gobouten (burdock tempura) Udon" (300yen), and "Zaru Udon" (300yen)! The "Niku (meat) Udon" is probably the most popular dish available. At 320yen it is almost suspiciously cheap! But it is so tasty that you will want to try it again and again!

My personal recommendation is the "Dairiki Udon" (800yen), which comes with seven popular toppings such as shrimp tempura, maru-ten (fish cake), meat, and egg. It is very filling! I would also recommend trying the udon that is served with a mixture of two toppings such as "meat & burdock" or "shrimp tempura & maru-ten"! Even rice-based side dishes such as inari and onigiri are available at a very reasonable price. You can pick up two pieces for just 80yen!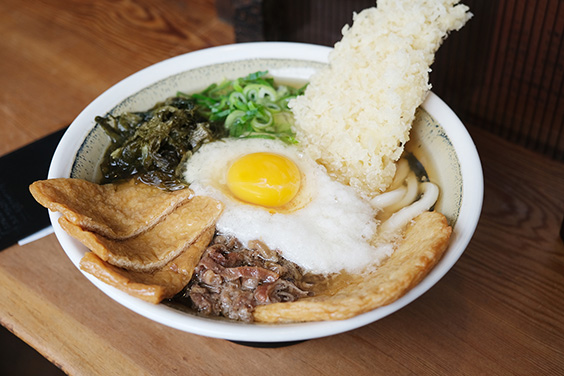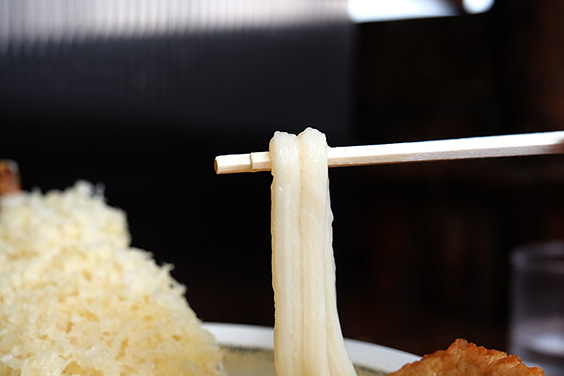 Just because the food is inexpensive, doesn't mean the restaurant settles for anything less than the best when it comes to their ingredients! For example, they have carefully selected items such as rausu konbu and round herring for their soup stock. The slightly thick homemade noodles are served kamaage style (not rinsed with cold water after boiling). The noodles might appear thicker than usual, but the soft, full texture is delicious! You can upgrade to a large portion for only 80yen extra!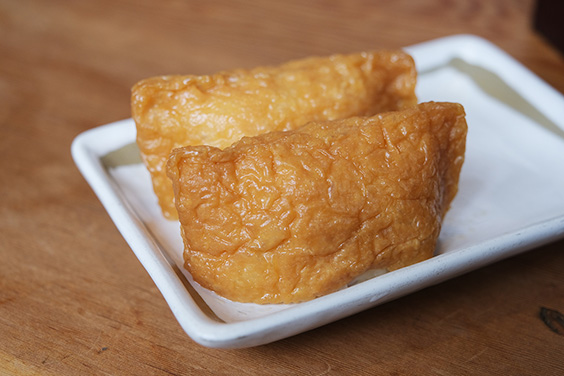 TEXT & PHOTO BY: Yuichiro Yamada
INFORMATION


Dairiki Udon / 大力うどん

- Address: 873-1 Sakata, Setaka-machi, Miyama-shi, Fukuoka-ken Japan
- Tel.: 0944-63-5158
- Capacity: 50
- Opening Hours: 10:00-21:00 (Order stop 20:30)
- Closed: Wednesday (If Wednesday falls on a public holiday the store will be open)

* Please Note: Business hours and closing days may differ due to the COVID-19 outbreak.

* All information correct as of November 2021.
WRITER PROFILE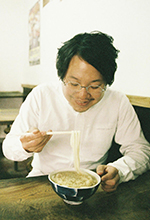 山田祐一郎 (Yuichiro Yamada)
Born in Fukuoka Prefecture 1978. Moved into the Fukuoka-based editing industry in 2003, and then began a career as a writer. Contributes articles for food and drink magazines, as well as informative Fukuoka publications. Established "KIJI" in August 2012. Became a noodle writer and started a web-based series called "Sono Ippai ga Tabetakute (lit. trans: I want to eat that bowl)" in the same year. Yamada uses the online resource to record the various kinds of noodles he samples on an almost daily basis. Published a book titled "Udon no Hanashi Fukuoka (lit.: Udon Noodle Talk Fukuoka)" that delves deeper into Fukuoka's udon culture and the local area's role as a pioneer of the food in July 2015. Also released "Noodle Writer Hizou no Ippai Fukuoka (lit.: Noodle Writer Treasured Bowl Fukuoka)" in March 2019. The book introduces the reader to a wide range of noodles (such as udon, ramen, and champon) and recommends some of the best places to find tasty dishes in Fukuoka city. Has developed the motto "One Day One Noodle a day." Now seeks out delicious noodle dishes both at home and abroad. His work has gained a considerable amount of attention from noodle fans. Currently, Yamada has taken over his father's noodle-making business and works on making noodles as a representative of the noodle factory "Yamada Seimen".
■ Related sites
- KIJI:
http://ii-kiji.com/
- Web-based noodle magazine "Sono Ippai ga Tabetakute (lit. trans: I want to eat that bowl.)":
http://ii-kiji.com/sonoippai
- App version "KIJI NOODLE SEARCH": http://ii-kiji.com/app