Ensei (手打ちうどん 円清)

A unique restaurant with an underlying potential for the udon culture in Fukuoka!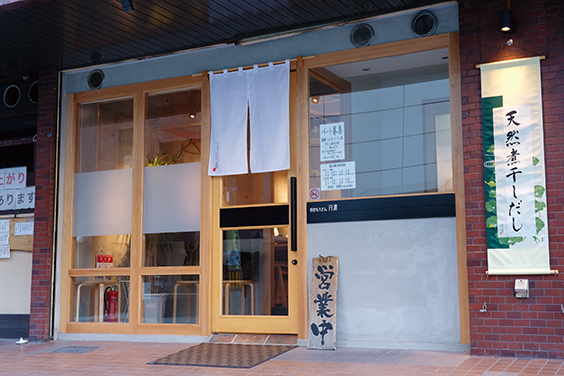 Speaking about udon in Fukuoka, what I would like to recommend is the udon restaurant open in 2018 - "Ensei". The owner once started ramen business after quitting the job as an office worker. But as he found himself fascinated by Sanuki-udon produced in Kagawa Prefecuture, he decided to make a change by learning how to make udon instead. Since then, he opened an udon restaurant in Saitama, where Musashino-udon is rather popular. Although his restaurant achieved popularity, he made up his mind to move to Fukuoka. It is indeed a unique experience, and what comes from that is neither Sanuki-udon, Musashino-udon nor Hakata-udon, but a one-of-a-kind taste that you can only find at Ensei.
They offer a wide selection of menu, including Tsuke-udon which refers to Kamaage (warm) or Zaru (chilled) udon served with dipping sauce, as well as Soup Udon such as Aburi-niku (Roasted Meat) Udon, Asari Udon (served with clams), and Curry Udon. "Nikujiru Oroshi Zaru Udon" is one of the most recommended choice, as the dipping sauce is a combination of favourful Iriko dashi and the umami from pork. You can change the noodles to the Kamaage type which is freshly boiled. I always have hard time choosing between Zaru and Kamaage udon because they are both delicious. With the experience of making ramen, the restaurant is offering handmade ramen in the menu every 2 weeks during the COVID-19 pandemic and it seems to be very popular, too!
(*Check the schedule of the "Handmade Udon" or "Handmade Ramen" menu on the restaurant's Twitter! >>
HERE
!)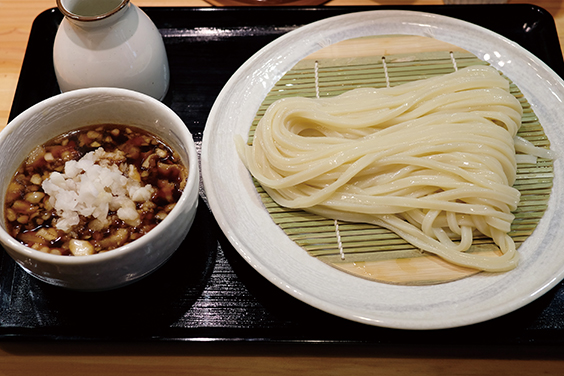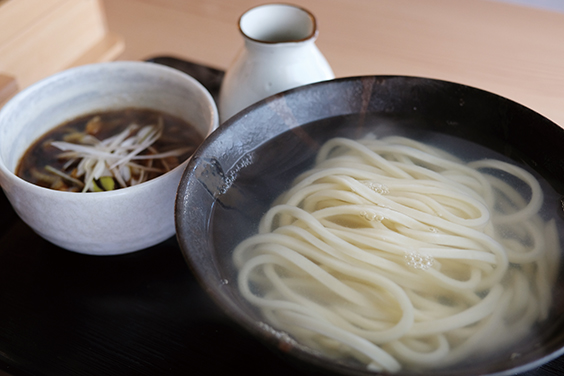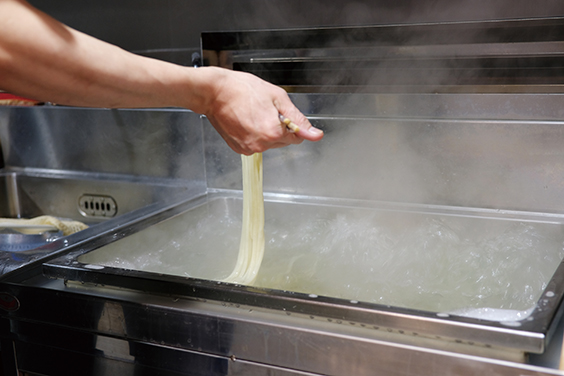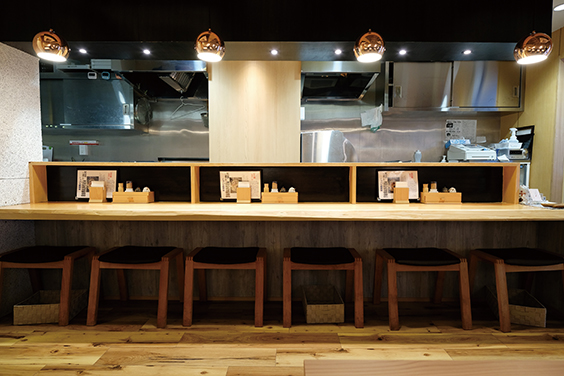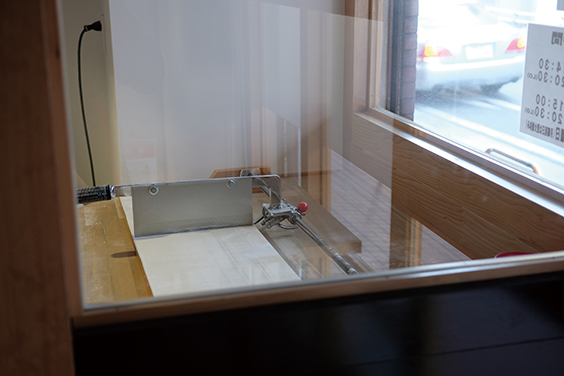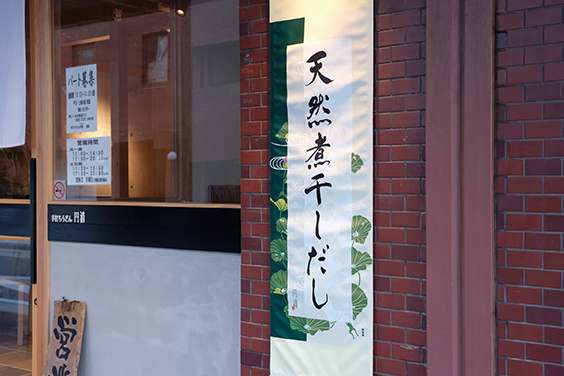 TEXT & PHOTO BY: Yuichiro Yamada
INFORMATION
Ensei (手打ちうどん 円清)
Address: 2-7-1 Maizuru, Chuo-ku, Fukuoka-shi Japan
Tel.: 092-721-4929
Capacity: 16 (*The number of seats has been reduced to 13 to prevent the spread of COVID-19)
Opening Hours: 11:30 - 14:30, 18:00 - 20:30
Closed: Mondays
Twitter:
@udon_ensei
* All information correct as of October 2020.
WRITER PROFILE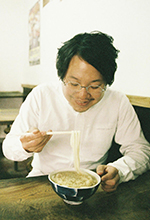 山田祐一郎 (Yuichiro Yamada)
Born in Fukuoka Prefecture 1978. Moved into the Fukuoka-based editing industry in 2003, and then began a career as a writer. Contributes articles for food and drink magazines, as well as informative Fukuoka publications. Established "KIJI" in August 2012. Became a noodle writer and started a web-based series called "Sono Ippai ga Tabetakute (lit. trans: I want to eat that bowl)" in the same year. Yamada uses the online resource to record the various kinds of noodles he samples on an almost daily basis. Published a book titled "Udon no Hanashi Fukuoka (lit.: Udon Noodle Talk Fukuoka)" that delves deeper into Fukuoka's udon culture and the local area's role as a pioneer of the food in July 2015. Also released "Noodle Writer Hizou no Ippai Fukuoka (lit.: Noodle Writer Treasured Bowl Fukuoka)" in March 2019. The book introduces the reader to a wide range of noodles (such as udon, ramen, and champon) and recommends some of the best places to find tasty dishes in Fukuoka city. Has developed the motto "One Day One Noodle a day." Now seeks out delicious noodle dishes both at home and abroad. His work has gained a considerable amount of attention from noodle fans.
■ Related sites
- KIJI:
http://ii-kiji.com/
- Web-based noodle magazine "Sono Ippai ga Tabetakute (lit. trans: I want to eat that bowl.)":
http://ii-kiji.com/sonoippai
- App version "KIJI NOODLE SEARCH": http://ii-kiji.com/app