Hakata Akachokobe (博多あかちょこべ )

Check-out this udon specialists! This izakaya is serving up udon dishes that are super unique and original!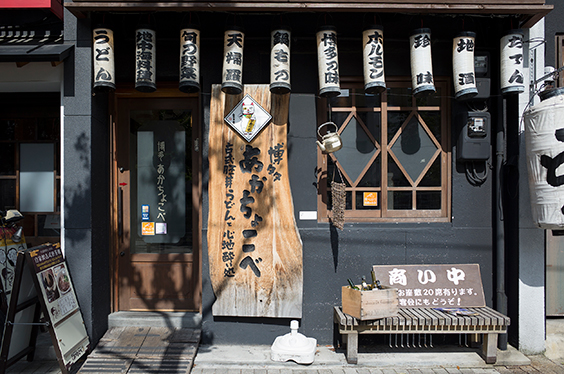 Located near Kushida Jinja Shrine, "Hakata Akachokobe" is a leading izakaya that specializes in udon. The eatery's owner, Inoue-san, told us that "there is a theory which suggests udon first originated in Hakata. I imagined what kind of noodles would have been served back then and tried to reproduce them with a unique twist." The noodles are slightly brownish and have a speckled finish. It's almost as if you can see the wheat embryo buds inside each strand. A gentle sweet flavor spreads throughout your mouth with the first bite. You will then be hit by the soft, chewy texture of their udon. The dashi soup is made with katsuobushi (sliced dried bonito​) and konbu (kelp), which is purchased from a Kyoto-based wholesaler. The ingredients give the broth a wonderfully deep umami quality. The tasty noodles and soup provide the basis for all the dishes, including the classic gobo-ten udon.
The super inventive Inoue-san has put together a menu that features unique treats that you won't be able to find anywhere else. The "Zubora Udon," which is made with a kettle, and the three-in-one "The Original Keema Curry Udon" are two of the restaurant's most famous culinary creations! The former is a kama-age (straight-from-the-pot) udon style dish, which is eaten with a dipping sauce filled with various ingredients, such as natto. The udon is served from a kettle! Diners that choose the latter will first enjoy the taste of the keema curry that is placed on top of the udon. This then gives way to the age-dama (pieces of batter left after making tempura​), which have a shrimp and pepper flavor. You can then add some dashi soup and enjoy a totally different taste! These signature dishes can be ordered day or night! If you visit in the evening, make sure to sample some items on the a la carte menu along with the joint's original udon! The combination is super tasty! Once you start, you won't be able to stop!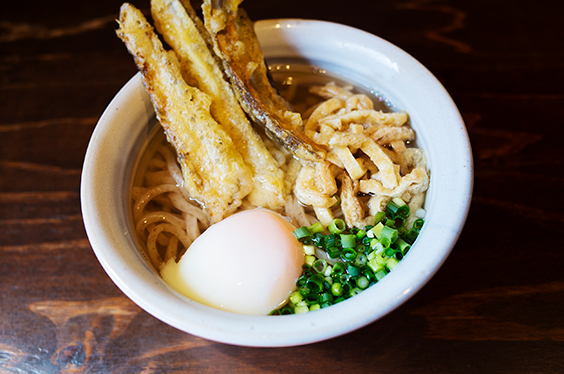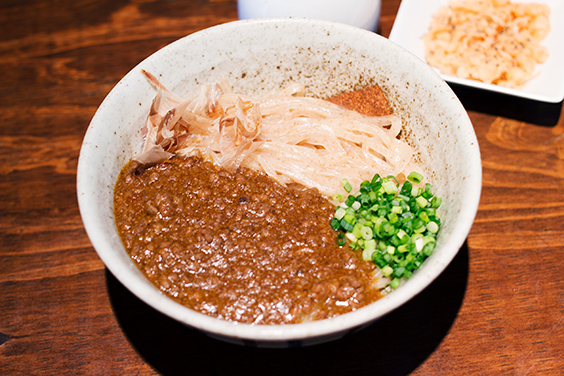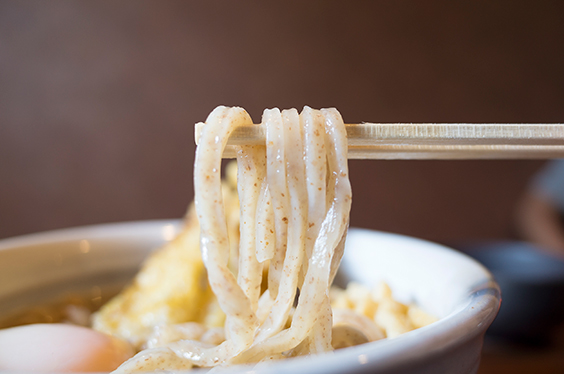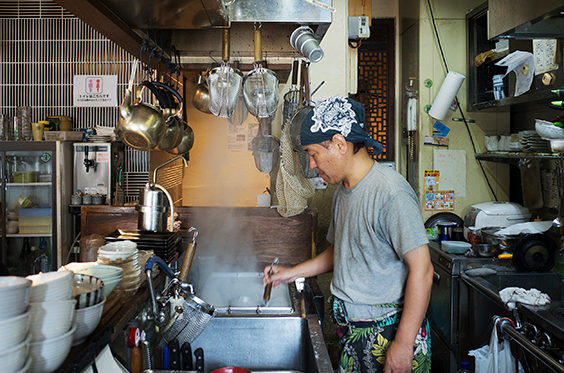 TEXT & PHOTO BY: Yuichiro Yamada
INFORMATION



博多あかちょこべ (Hakata Akachokobe)

Address: 7-10 Reisenmachi, Hakata-ku, Fukuoka-shi, Fukuoka-ken *5 minute walk from "Nakasu Kawabata" Station, Fukuoka City Subway.
TEL: 092-271-0102
Number of seats (capacity): 34
Opening Hours: 11:30~14:00、18:00~23:00(Last order), Only open for lunchtime on Sundays and national holidays
Holidays: Irregular
Closed: Irregular

*All information correct as of October 2018.
WRITER PROFILE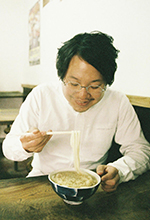 山田祐一郎 (Yuichiro Yamada)
Born in Fukuoka Prefecture 1978. Moved into the Fukuoka-based editing industry in 2003, and then began a career as a writer. Contributes articles for food and drink magazines, as well as informative Fukuoka publications. Established "KIJI" in August 2012. Became a noodle writer and started a web-based series called "Sono Ippai ga Tabetakute (lit. trans: I want to eat that bowl)" in the same year. Yamada uses the online resource to record the various kinds of noodles he samples on an almost daily basis. Published a book titled "Udon no Hanashi Fukuoka (lit.: Udon Noodle Talk Fukuoka)" that delves deeper into Fukuoka's udon culture and the local area's role as a pioneer of the food in July 2015. Also released "Noodle Writer Hizou no Ippai Fukuoka (lit.: Noodle Writer Treasured Bowl Fukuoka)" in March 2019. The book introduces the reader to a wide range of noodles (such as udon, ramen, and champon) and recommends some of the best places to find tasty dishes in Fukuoka city. Has developed the motto "One Day One Noodle a day." Now seeks out delicious noodle dishes both at home and abroad. His work has gained a considerable amount of attention from noodle fans.
■ Related sites
- KIJI:
http://ii-kiji.com/
- Web-based noodle magazine "Sono Ippai ga Tabetakute (lit. trans: I want to eat that bowl.)":
http://ii-kiji.com/sonoippai
- App version "KIJI NOODLE SEARCH": http://ii-kiji.com/app