HAKATA-SANUKI UDON Nishidori (博多讃岐うどん 西通り大名店)

A Sanuki Udon pioneer that impresses Hakata people!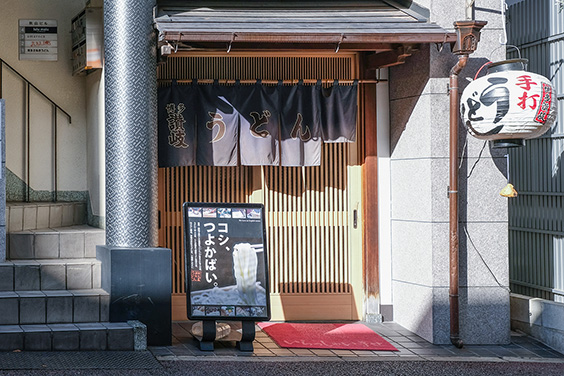 In recent years, more and more udon restaurants in Fukuoka have been adopting the Sanuki udon manufacturing method and its flour, so you can enjoy a wide variety of udon in Fukuoka. Worth mentioning, the pioneer of Sanuki Udon in Fukuoka is HAKATA-SANUKI UDON Nishidori. It is located in the centre of Daimyo area and has been loved for more than half a century since its opening in 1965.

The founder, Akiyama, was a young man in his early 20s when he started the business. He visited Kagawa Prefecture (birthplace of Sanuki Udon) after learning the difference of udon in Kagawa from his brother who was working there. It was not a "love at first sight" when he saw the udon, but when he tried it, he fell in love with it immediately. "I want to let the people in Fukuoka try this too" ― with that thought he decided to his own restaurant.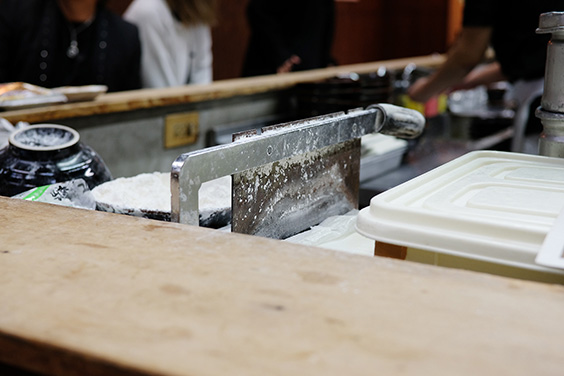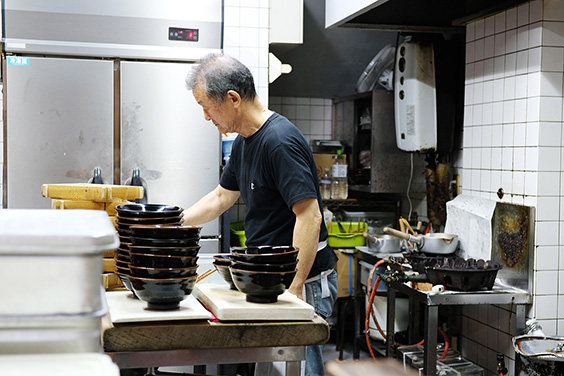 What Akiyama serves is the pure handmade udon just like what can be found in Kagawa. At first, the strong texture was somewhat controversial among the Hakata people who were used to the texture of soft noodle. However, the udon later gained its "citizenship" and built up its history since then, earning soft udon fans' approval. It is literally "born" in Sanuki and "raised" in Hakata.

The most recommended is Zaru Udon, which you can fully enjoy the characteristic texture. Besides this, the Gobou-ten (tempura fried burdock) udon is also a very popular dish. You may try to pair the warm Gobou-ten Udon with Kashiwa Onigiri (rice ball prepared with chicken meat and stock) too.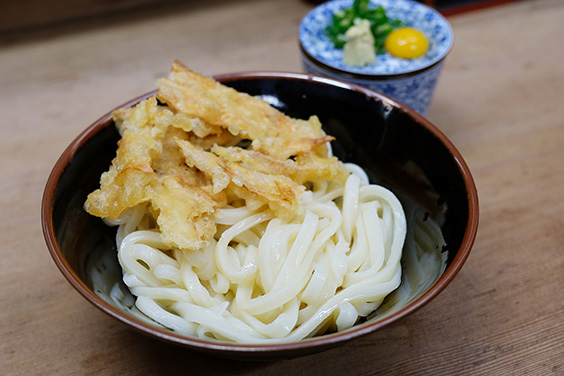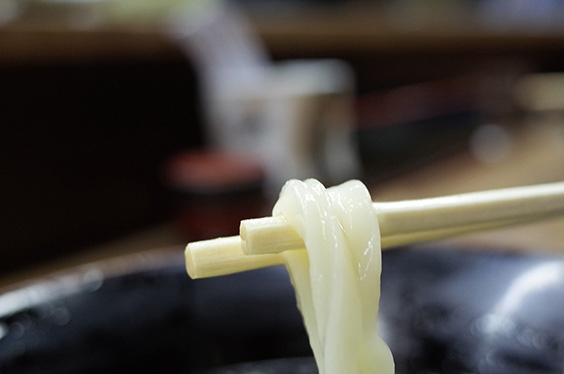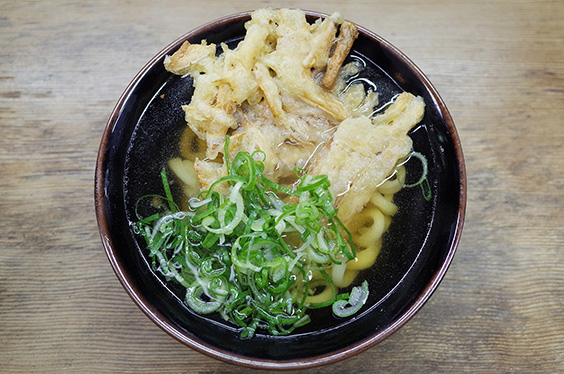 TEXT & PHOTO BY: Yuichiro Yamada
INFORMATION
HAKATA-SANUKI UDON Nishidori / 博多讃岐うどん 西通り大名店
Address: 1-12-3 Daimyo, Chuo-ku, Fukuoka-shi Japan
Tel.: 092-714-0994
Capacity: 34
Opening Hours: 11:00-18:00, Public Holidays: 11:30-17:00
Closed: Sundays, Second and Third Monday of the month
Official Website:
http://h-sanuki.com/
* Please Note: Business hours and closing days may differ due to the COVID-19 outbreak.
* All information correct as of February 2021
WRITER PROFILE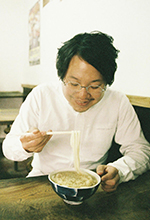 山田祐一郎 (Yuichiro Yamada)
Born in Fukuoka Prefecture 1978. Moved into the Fukuoka-based editing industry in 2003, and then began a career as a writer. Contributes articles for food and drink magazines, as well as informative Fukuoka publications. Established "KIJI" in August 2012. Became a noodle writer and started a web-based series called "Sono Ippai ga Tabetakute (lit. trans: I want to eat that bowl)" in the same year. Yamada uses the online resource to record the various kinds of noodles he samples on an almost daily basis. Published a book titled "Udon no Hanashi Fukuoka (lit.: Udon Noodle Talk Fukuoka)" that delves deeper into Fukuoka's udon culture and the local area's role as a pioneer of the food in July 2015. Also released "Noodle Writer Hizou no Ippai Fukuoka (lit.: Noodle Writer Treasured Bowl Fukuoka)" in March 2019. The book introduces the reader to a wide range of noodles (such as udon, ramen, and champon) and recommends some of the best places to find tasty dishes in Fukuoka city. Has developed the motto "One Day One Noodle a day." Now seeks out delicious noodle dishes both at home and abroad. His work has gained a considerable amount of attention from noodle fans.
■ Related sites
- KIJI:
http://ii-kiji.com/
- Web-based noodle magazine "Sono Ippai ga Tabetakute (lit. trans: I want to eat that bowl.)":
http://ii-kiji.com/sonoippai
- App version "KIJI NOODLE SEARCH": http://ii-kiji.com/app