Kadoya shokudo / かどや食堂

A long-established restaurant at the corner of Minoshima Shotengai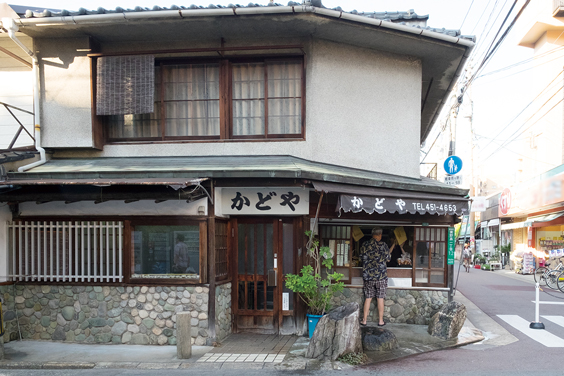 Minoshima Shotengai (shopping district) is about a 15-minute walk from the JR Hakata Station. When there used to be Chikuzen Minoshima Station, there were many shops in this area. Now, fruit and vegetable shops, butcher shops, and fish shops can still be seen along the narrow alley, giving it a nostalgic ambience as it reminds you of the Showa era. This time, we are introducing "Kadoya shokudo", a restaurant located in the middle of Minoshima Shotengai and is at a corner of an intersection, just like its name suggests ("kado" refers to corner). It is said that it used to sell medicine when it was open in 1920, but turned into a cafeteria someday. Since then, it began to focus on udon, soba and donburi which were rather popular.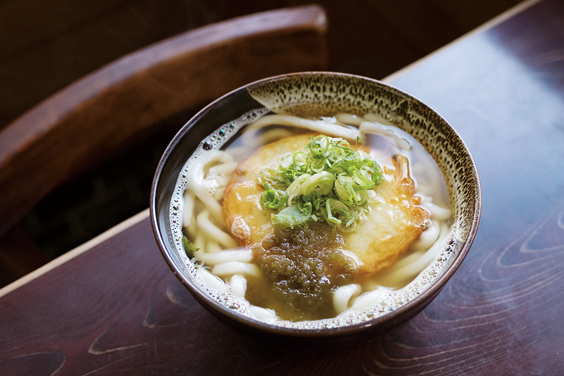 The restaurant serves a variety of classic Hakata udon using pre-cooked udon noodles. You can enjoy udon dishes particularly popular in Hakata, such as Kake-udon that costs 290 Yen, Maru-ten Udon, Gobou-ten Udon, as well as Curry Udon, Kitsune Udon, etc, with some classic toppings. Besides, all udon dishes and some donburi (e.g. Tendon, Katsudon, Curry-don) are below 500 Yen each. With such reasonable price, many regular customers seem to order udon and donburi as a set.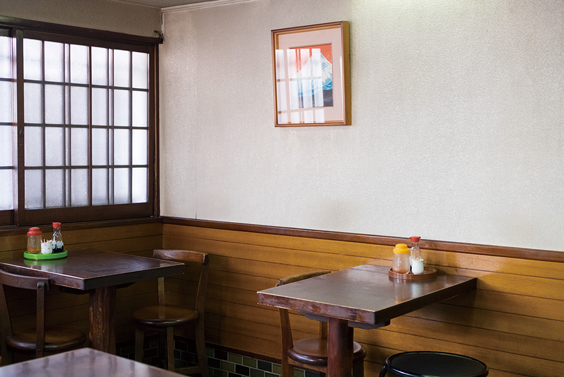 From May to October, Kadoya Shokudo will be offering another of its popular food - ice pops. Each of them is handmade and comes with an obliquely placed stick. You may enjoy many different flavours (azuki red beans, milk, matcha, etc) for 50 Yen each. How about getting one while walking around the street?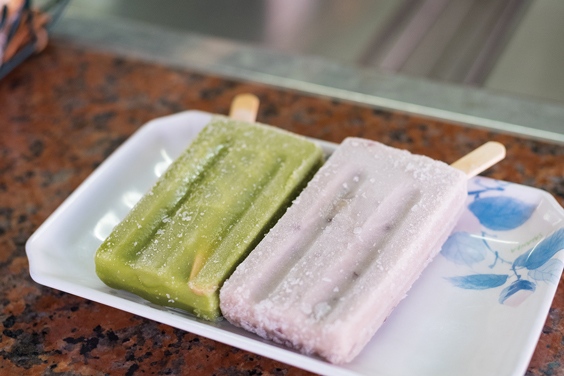 TEXT & PHOTO BY: Yuichiro Yamada
INFORMATION


Kadoya shokudo / かどや食堂

Address: 1-12-9 Minoshima, Hakata-ku, Fukuoka-shi Japan
Tel.: 092-451-4653
Capacity: 28
Opening Hours: 11:00-18:00
Closed: Sundays

* Please Note: Business hours and closing days may differ due to the COVID-19 outbreak.

* All information correct as of May 2021.
WRITER PROFILE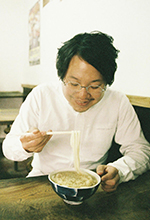 山田祐一郎 (Yuichiro Yamada)
Born in Fukuoka Prefecture 1978. Moved into the Fukuoka-based editing industry in 2003, and then began a career as a writer. Contributes articles for food and drink magazines, as well as informative Fukuoka publications. Established "KIJI" in August 2012. Became a noodle writer and started a web-based series called "Sono Ippai ga Tabetakute (lit. trans: I want to eat that bowl)" in the same year. Yamada uses the online resource to record the various kinds of noodles he samples on an almost daily basis. Published a book titled "Udon no Hanashi Fukuoka (lit.: Udon Noodle Talk Fukuoka)" that delves deeper into Fukuoka's udon culture and the local area's role as a pioneer of the food in July 2015. Also released "Noodle Writer Hizou no Ippai Fukuoka (lit.: Noodle Writer Treasured Bowl Fukuoka)" in March 2019. The book introduces the reader to a wide range of noodles (such as udon, ramen, and champon) and recommends some of the best places to find tasty dishes in Fukuoka city. Has developed the motto "One Day One Noodle a day." Now seeks out delicious noodle dishes both at home and abroad. His work has gained a considerable amount of attention from noodle fans.
■ Related sites
- KIJI:
http://ii-kiji.com/
- Web-based noodle magazine "Sono Ippai ga Tabetakute (lit. trans: I want to eat that bowl.)":
http://ii-kiji.com/sonoippai
- App version "KIJI NOODLE SEARCH": http://ii-kiji.com/app