Kakashi Udon Kokuraminamiten (かかしうどん 小倉南店)
INFORMATION

In order to prevent the spread of COVID-19, some of the restaurants might have taken various measures such as reducing business hours or temporarily closing their doors. For more information, please check the relevant facility's official website or social media account.



One of the restaurant's specialties is gobiten. It's a lovely dish that has been keeping the stomachs of Kitakyushu diners happy for many years!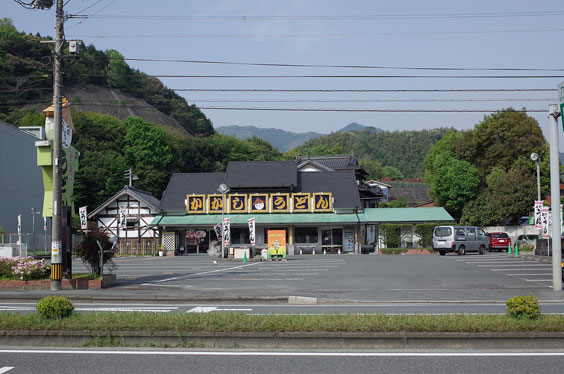 Kakashi Udon Kokuraminamiten is located right beside the Japan National Route 322. It's just a couple of minutes by car from the Kokuraminami Interchange in Kitakyushu City, Fukuoka Prefecture. These days this stretch of road is busy throughout the day but this has not always been the case. When this restaurant first opened in 1983, there was nothing but rice fields surrounding the restaurant. So the owners decided the name of the establishment to Kakashi (the word "kakashi" means scarecrow) Udon because they wanted it stand out amidst the fields in a similar manner to a scarecrow! The Kokuraminamiten eatery is main restaurant; however, another premises has been opened in Iwai-machi, Yahatahigashi-ku.

The restaurant takes great pride in the soup they serve. It is created using rausu kelp from Hokkaido, bonito flakes, and dried sardines. The slightly thick homemade udon noodles are the perfect match for this delicious stock. There are lots of tasty toppings to enjoy! You can't go wrong with thick goboten (tempura fried burdock)... It's a classic! Or if you are feeling adventurous, why not try a bowl of udon topped with salty sweet simmered beef? You could also go for an option that is more specific to Kitakyushu, such as kashiwa (chicken). If this is your first visit, it is probably worth trying the restaurant's famous goboten udon. It is also possible to mix popular toppings. The niku-goboten (meat and tempura fried burdock) combination is a particularly popular choice.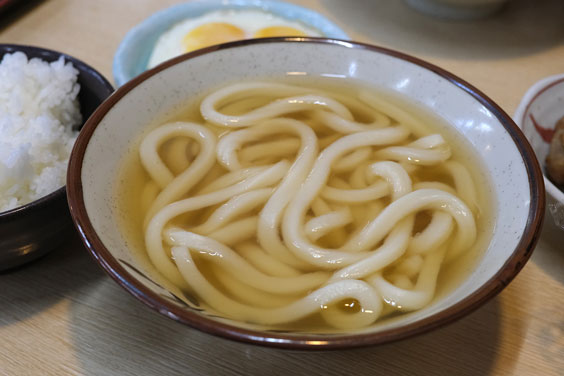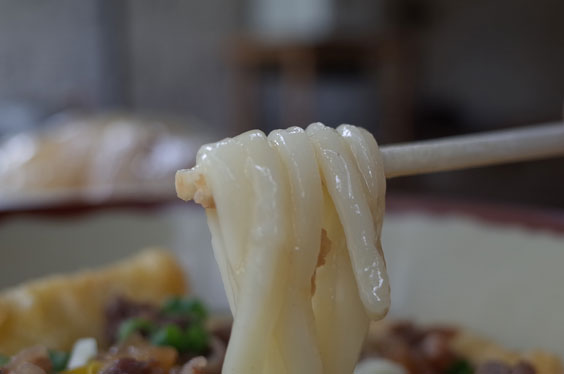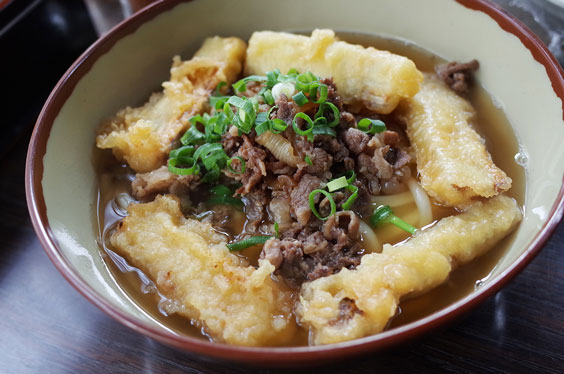 The breakfast set meal, which is served from 5 am to 10 am, is a firm favorite with diners. If you order the udon teishoku (set meal), you can choose three side dishes. It only costs 550 yen but you get a bowl of udon, a rice dish, and three sides. There are so many items on the menu. Do you feel like fish or meat for your main meal? How about some small side dishes? Perhaps a dessert for later? You'll find whatever you are looking for inside Kakashi Udon. The restaurant does a great job to cater for all age groups.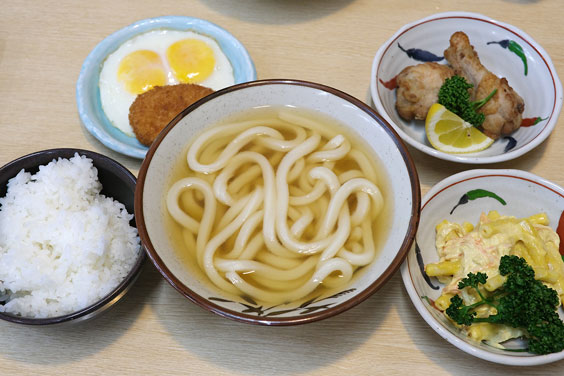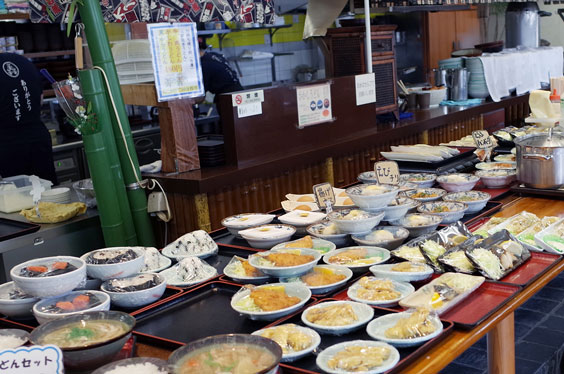 Kakashi Udon serves a wide selection of rice-based dishes such as kashiwa gohan (chicken and rice) and various types of onigiri (rice balls). There is also a number of donburi (bowl of rice topped with various ingredients) available, including oyakodon (chicken and egg on rice), tendon (tempura on rice), and gyudon (sliced beef on rice). You can take a seat at the counter, sit on the tatami mats (traditional Japanese flooring) or at a table if you have more time to savour your meal. There is seating available for all kinds of situations.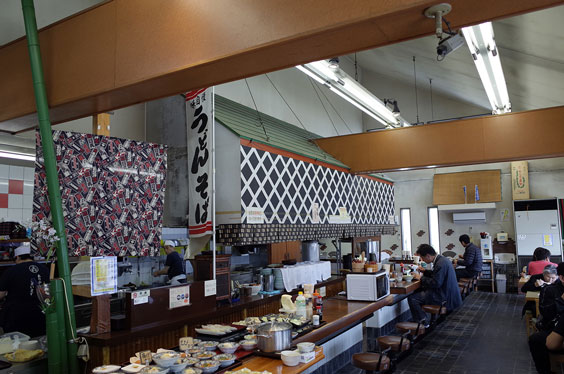 TEXT & PHOTO BY: Yuichiro Yamada
INFORMATION
Kakashi Udon Kokuraminamiten
- Address: 130 Takatsuo, Kokuraminami-ku, Kitakyushu-shi, Fukuoka-ken Japan
- Tel.: 093-452-1905
- Capacity: 70
- Opening Hours: 5:00 - 24:00
- Holidays: Open all year round
- Official Website:
https://www.kakashiudon.jp/
- Twitter:
@kakashiudon
- Instagram:
@kakashiudon
* Please Note: Business hours and closing days may differ due to the COVID-19 outbreak.
* All information correct as of April 2022.
WRITER PROFILE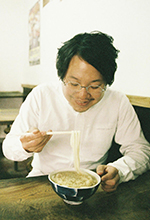 山田祐一郎 (Yuichiro Yamada)
Born in Fukuoka Prefecture 1978. Moved into the Fukuoka-based editing industry in 2003, and then began a career as a writer. Contributes articles for food and drink magazines, as well as informative Fukuoka publications. Established "KIJI" in August 2012. Became a noodle writer and started a web-based series called "Sono Ippai ga Tabetakute (lit. trans: I want to eat that bowl)" in the same year. Yamada uses the online resource to record the various kinds of noodles he samples on an almost daily basis. Published a book titled "Udon no Hanashi Fukuoka (lit.: Udon Noodle Talk Fukuoka)" that delves deeper into Fukuoka's udon culture and the local area's role as a pioneer of the food in July 2015. Also released "Noodle Writer Hizou no Ippai Fukuoka (lit.: Noodle Writer Treasured Bowl Fukuoka)" in March 2019. The book introduces the reader to a wide range of noodles (such as udon, ramen, and champon) and recommends some of the best places to find tasty dishes in Fukuoka city. Has developed the motto "One Day One Noodle a day." Now seeks out delicious noodle dishes both at home and abroad. His work has gained a considerable amount of attention from noodle fans. Currently, Yamada has taken over his father's noodle-making business and works on making noodles as a representative of the noodle factory "Yamada Seimen".
■ Related sites
- KIJI:
http://ii-kiji.com/
- Web-based noodle magazine "Sono Ippai ga Tabetakute (lit. trans: I want to eat that bowl.)":
http://ii-kiji.com/sonoippai
- App version "KIJI NOODLE SEARCH": http://ii-kiji.com/app