Kichiya Udon (吉屋うどん)

Tempting thick noodles that comes with a soft texture!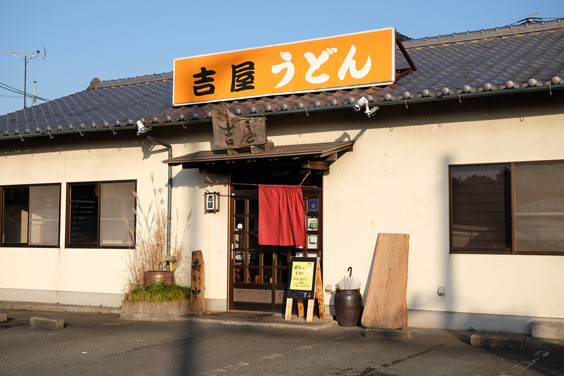 Speaking about udon in Fukuoka, Chikugo udon is what not to be missed. It is a very common homemade dish using udon produced in the Chikugo region, popular for double-cropping of rice and wheat. The Chikugo Udon is known for its "funwari nebari koshi" (fluffy, yet sticky and chewy) quality. Located at a 25 minute-walking distance from Araki Station of JR Kagoshima Main Line, Kichiya Udon serves noodles that best represent Chikugo udon. Although the noodles could be slightly thick, it is soft and easy to eat. Despite the soft texture, it has an exquisite firmness that won't cut easily when you lift it with chopsticks.

My personal recommendation will be the "Chikuwa-ten Udon" which you can enjoy the contrasting texture with the noodles. It only costs 350 yen per serving full with chikuwa tempura. Also, it is strongly recommended to add bean sprouts as a topping for the classic Gobou-Ten (burdock tempura) Udon, as the crispiness of bean sprouts enhances the texture of the soft noodles and crunchy Gobou-ten. Besides counter seating, there are table seating and tatami seating areas which make the restaurant perfect for eating alone or family dining. Fast, cheap and delicious. Kichiya Udon is definitely your best choice.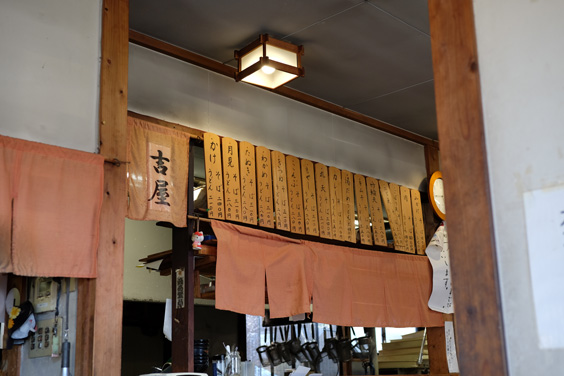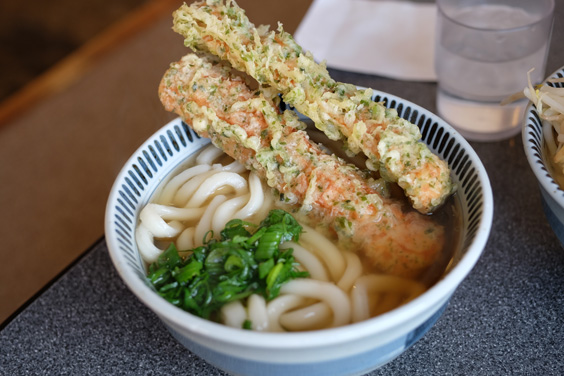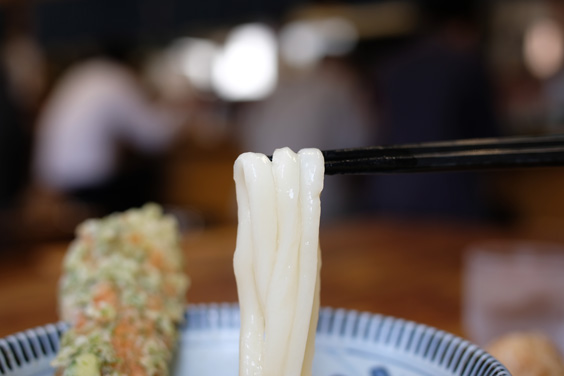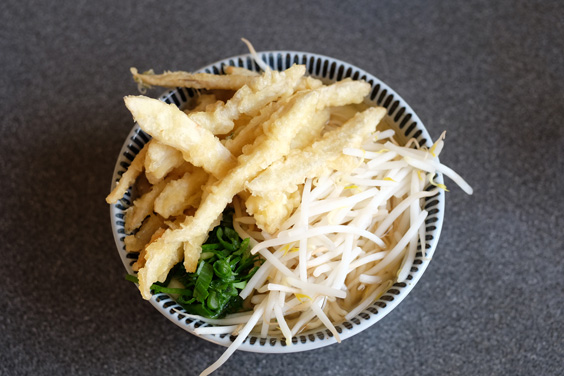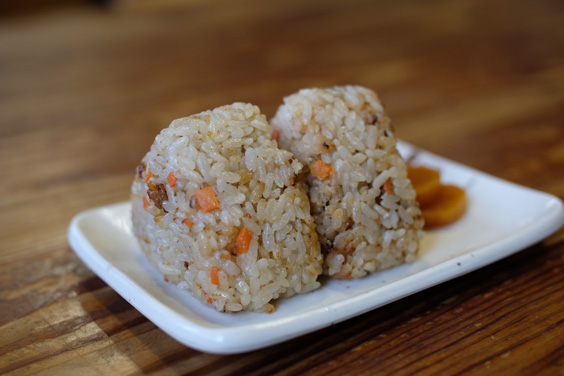 TEXT & PHOTO BY: Yuichiro Yamada
INFORMATION


Kichiya Udon (吉屋うどん)

Address: 1117-1 Arakimachi-fujita, Kurume-shi, Fukuoka-ken JAPAN
TEL.: 0942-26-0284
Capacity: 20
Opening Hours: 11:00 - 21:00 (Last Order - 20:40)
Closed: Tuesdays

* All information correct as of April 2020.
WRITER PROFILE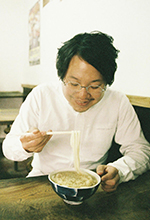 山田祐一郎 (Yuichiro Yamada)
Born in Fukuoka Prefecture 1978. Moved into the Fukuoka-based editing industry in 2003, and then began a career as a writer. Contributes articles for food and drink magazines, as well as informative Fukuoka publications. Established "KIJI" in August 2012. Became a noodle writer and started a web-based series called "Sono Ippai ga Tabetakute (lit. trans: I want to eat that bowl)" in the same year. Yamada uses the online resource to record the various kinds of noodles he samples on an almost daily basis. Published a book titled "Udon no Hanashi Fukuoka (lit.: Udon Noodle Talk Fukuoka)" that delves deeper into Fukuoka's udon culture and the local area's role as a pioneer of the food in July 2015. Also released "Noodle Writer Hizou no Ippai Fukuoka (lit.: Noodle Writer Treasured Bowl Fukuoka)" in March 2019. The book introduces the reader to a wide range of noodles (such as udon, ramen, and champon) and recommends some of the best places to find tasty dishes in Fukuoka city. Has developed the motto "One Day One Noodle a day." Now seeks out delicious noodle dishes both at home and abroad. His work has gained a considerable amount of attention from noodle fans.
■ Related sites
- KIJI:
http://ii-kiji.com/
- Web-based noodle magazine "Sono Ippai ga Tabetakute (lit. trans: I want to eat that bowl.)":
http://ii-kiji.com/sonoippai
- App version "KIJI NOODLE SEARCH": http://ii-kiji.com/app