Kiya / 木屋

Satisfying everyone's appetite in the middle of Hakata!
"Kiya" is a long-established restaurant founded in 1926. It is located at the back alley about a 3-minute walk from Gion Station (Fukuoka City Subway), which is the centre of Hakata area nearby Kushida Shrine. As the third-generation owner and also a "Hakatakko" (Hakata local), Abe Taisuke participates in Yamakasa, a famous festival in Fukuoka.

When the restaurant was first open, it was more like a cafeteria that served set meals. It started to specialize in udon meals later when udon became popular. Nevertheless, it remains some traits during the cafeteria time, still serving set meals with small dishes for lunch and Izakaya dishes for evening meals, so as to satisfy the appetite of nearby office workers.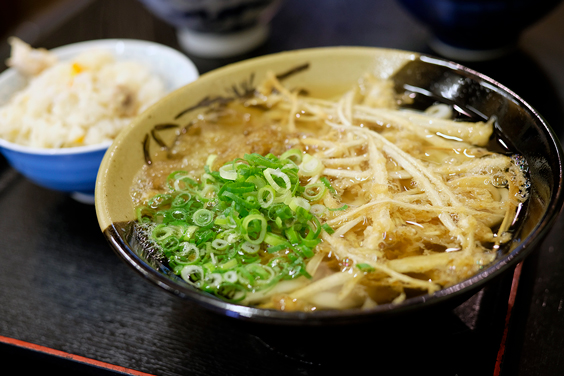 Kiya offers the classic Hakata Udon. What goes with the soft noodles is the golden tsuyu that has been passed down for generations. In addition to the popular Gobou-ten (tempura fried burdock) Udon and Maru-ten Udon, udon set meals served with "dish of the day" or Kashiwa-meshi (rice prepared with chicken meat and stock) are also recommended. "Since this is a business district and we have a lot of regular customers that visit everyday, it'll be like risking my life even if I raise only 10yen," said Abe. These words show how he is proud of running a long-established store that evolves together with the city. Its Gobou-ten udon shows how meticulous they are, as burdocks are cut into thin slices to be easier to serve with noodles. It is also a great combo with Kashiwa-meshi.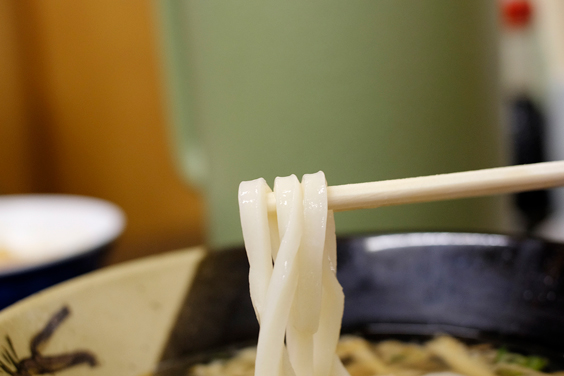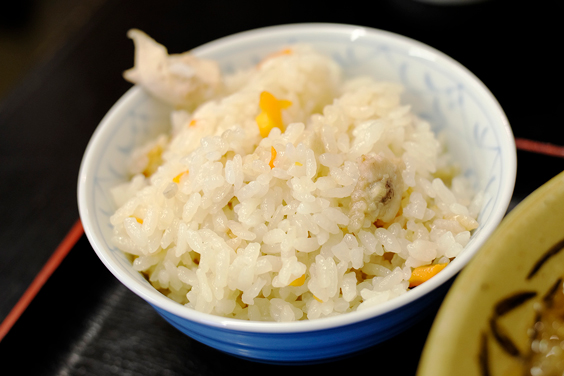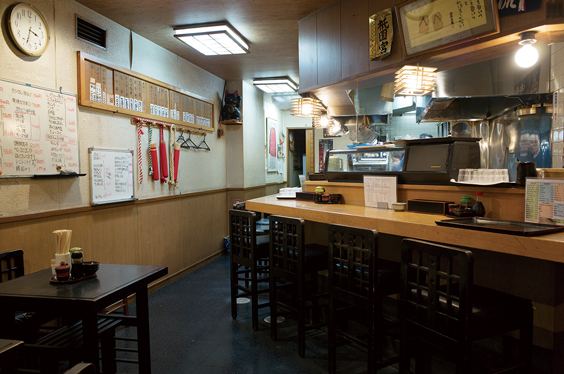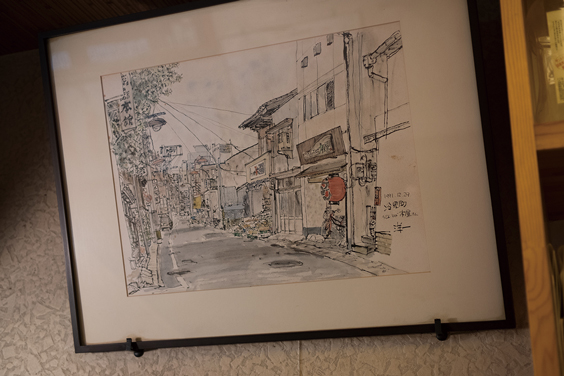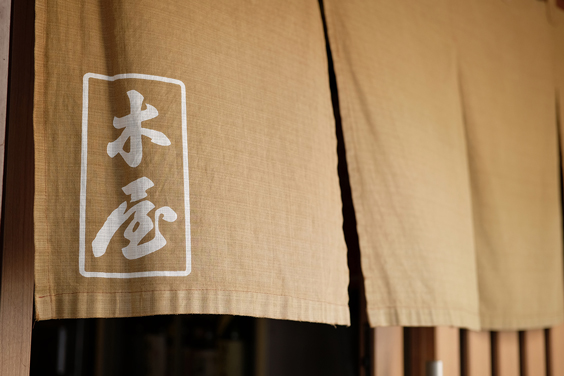 TEXT & PHOTO BY: Yuichiro Yamada
INFORMATION


Kiya / 木屋

Address: 2-34 Reisen-machi, Hakata-ku, Fukuoka-shi Japan
Tel.: 092-291-6758
Capacity: 30
Opening Hours: 11:30am - 3pm / 5pm - 10pm (Last order 9:15pm), Saturday: 11:30am - 6pm, Public holidays: 11:30am - 3pm
Closed: Sunday

* Please Note: Business hours and closing days may differ due to the COVID-19 outbreak.

* All information correct as of June 2021.
WRITER PROFILE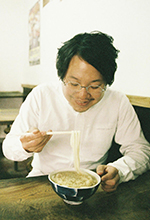 山田祐一郎 (Yuichiro Yamada)
Born in Fukuoka Prefecture 1978. Moved into the Fukuoka-based editing industry in 2003, and then began a career as a writer. Contributes articles for food and drink magazines, as well as informative Fukuoka publications. Established "KIJI" in August 2012. Became a noodle writer and started a web-based series called "Sono Ippai ga Tabetakute (lit. trans: I want to eat that bowl)" in the same year. Yamada uses the online resource to record the various kinds of noodles he samples on an almost daily basis. Published a book titled "Udon no Hanashi Fukuoka (lit.: Udon Noodle Talk Fukuoka)" that delves deeper into Fukuoka's udon culture and the local area's role as a pioneer of the food in July 2015. Also released "Noodle Writer Hizou no Ippai Fukuoka (lit.: Noodle Writer Treasured Bowl Fukuoka)" in March 2019. The book introduces the reader to a wide range of noodles (such as udon, ramen, and champon) and recommends some of the best places to find tasty dishes in Fukuoka city. Has developed the motto "One Day One Noodle a day." Now seeks out delicious noodle dishes both at home and abroad. His work has gained a considerable amount of attention from noodle fans.
■ Related sites
- KIJI:
http://ii-kiji.com/
- Web-based noodle magazine "Sono Ippai ga Tabetakute (lit. trans: I want to eat that bowl.)":
http://ii-kiji.com/sonoippai
- App version "KIJI NOODLE SEARCH": http://ii-kiji.com/app