Udondokoro Matsushima (うどん処 松島)

A popular handmade udon restaurant in the back alley!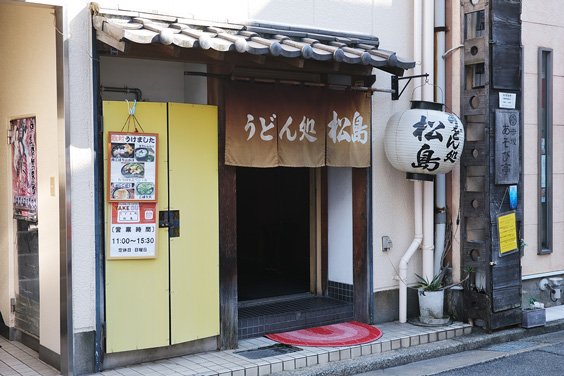 It's been about 5 years since I published a book called "Udon no Hanashi Fukuoka". I had a hard time deciding the stores to introduce in the limited pages, yet I was firm that Udondokoro Matsushima was a must to be included. The restaurant is located in the back alley near the main street which is a 1-2 minute walk from Akasaka Station (Fukuoka City Subway). It is a hidden store known to those in the know.

There are several "unique personalities" that can be found at this restaurant. The pure handmade noodle carefully prepared by the owner appears unevenly and gives a wavy kind of shape after it is cut by knife and cooked. This is the best noodle. It looks thick, but is actually light. Moreover, the thickness and waviness provide different kinds of texture, every bite is a treat! One of the must-try dishes is the "hidden menu" ― "Toji Gobou", Gobouten (tempura fried burdock) Udon served with Tamago Toji (Japanese style scrambled eggs). When the Gobouten that has absorbed the flavourful dashi (stock) meet the egg, there comes your blissful moment. Other than that, I'd also recommend "Niku Gobou Yamakake" if you'd like to enjoy the most favoured toppings: meat, Gobouten, and yamaimo (Japanese mountain yam), all at once. Matsushima's handmade noodle is definitely what you should give a try to.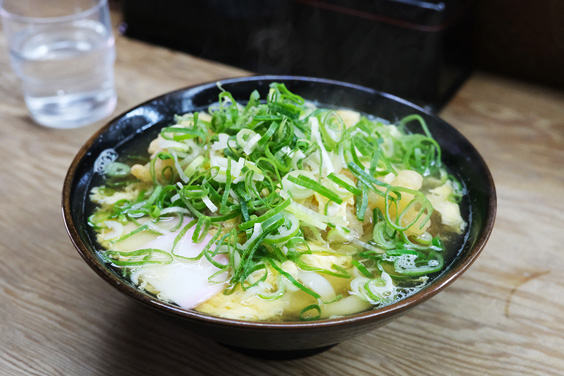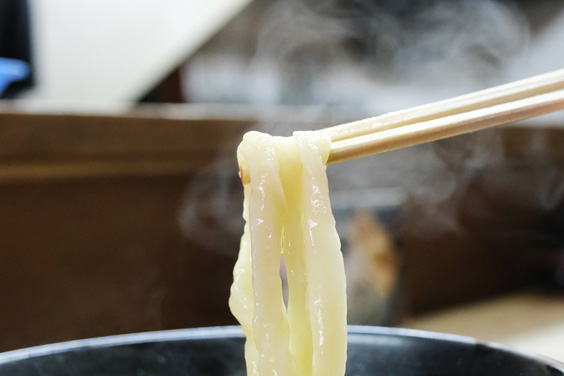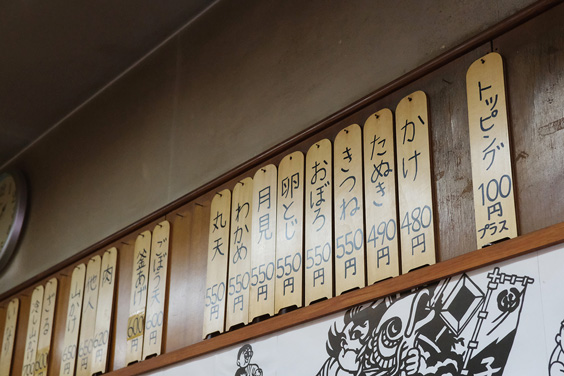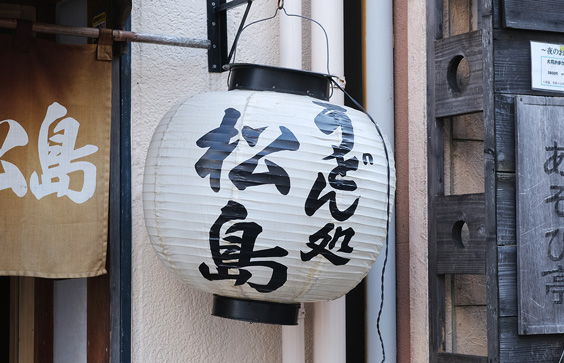 TEXT & PHOTO BY: Yuichiro Yamada
INFORMATION


Udondokoro Matsuhima (うどん処 松島)

Address: 1-11-5 Akasaka, Chuo-ku, Fukuoka-shi Japan
Tel.: 092-712-1692
Capacity: 15
Opening Hours: 11:30-15:30
Closed: Sundays

* Information correct as of December 2020.
WRITER PROFILE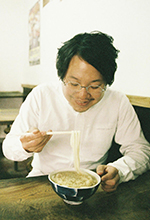 山田祐一郎 (Yuichiro Yamada)
Born in Fukuoka Prefecture 1978. Moved into the Fukuoka-based editing industry in 2003, and then began a career as a writer. Contributes articles for food and drink magazines, as well as informative Fukuoka publications. Established "KIJI" in August 2012. Became a noodle writer and started a web-based series called "Sono Ippai ga Tabetakute (lit. trans: I want to eat that bowl)" in the same year. Yamada uses the online resource to record the various kinds of noodles he samples on an almost daily basis. Published a book titled "Udon no Hanashi Fukuoka (lit.: Udon Noodle Talk Fukuoka)" that delves deeper into Fukuoka's udon culture and the local area's role as a pioneer of the food in July 2015. Also released "Noodle Writer Hizou no Ippai Fukuoka (lit.: Noodle Writer Treasured Bowl Fukuoka)" in March 2019. The book introduces the reader to a wide range of noodles (such as udon, ramen, and champon) and recommends some of the best places to find tasty dishes in Fukuoka city. Has developed the motto "One Day One Noodle a day." Now seeks out delicious noodle dishes both at home and abroad. His work has gained a considerable amount of attention from noodle fans.
■ Related sites
- KIJI:
http://ii-kiji.com/
- Web-based noodle magazine "Sono Ippai ga Tabetakute (lit. trans: I want to eat that bowl.)":
http://ii-kiji.com/sonoippai
- App version "KIJI NOODLE SEARCH": http://ii-kiji.com/app