Mendokoro Miki / めん処 三喜
INFORMATION

In order to prevent the spread of COVID-19, some of the restaurants might have taken various measures such as reducing business hours or temporarily closing their doors. For more information, please check the relevant facility's official website or social media account.



Enjoy udon noodles in a restaurant directly managed by a noodle factory!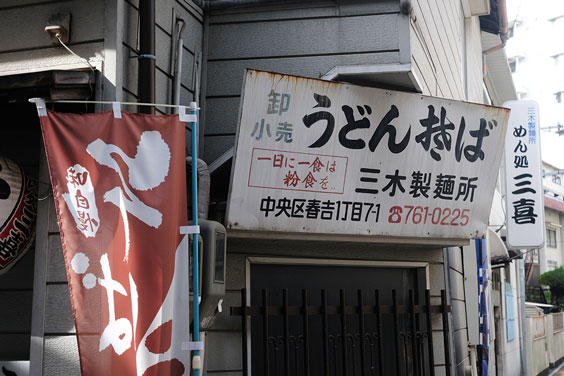 Yanagibashi Rengo Market is known by the catchphrase "Hakata's kitchen". The market is lined with fresh green produce grocers and fresh fish shops with long histories. Miki Seimenjo noodle factory is located near Yanagibashi Rengo Market and has been around for half a century. The factory's main business is wholesale noodles, but with the thought of "attract customers to taste our own noodles", they utilized a corner of their premises to offer a dining facility called Mendokoro Miki.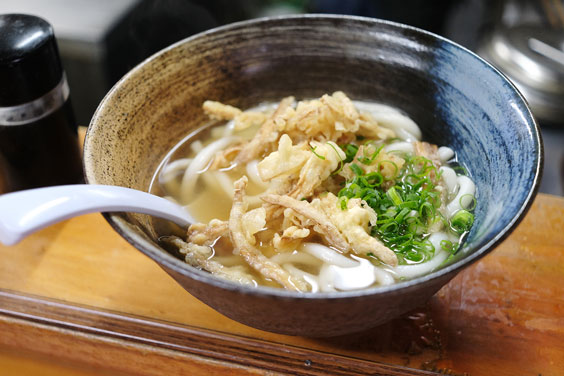 At the venue, you can enjoy a wide range of dishes such as udon, soba, champon and Japanese-style ramen made with noodles that restaurant is proud of. Among them, their signature menu is udon. Hakata has a long history of serving Udon noodles that are boiled in advance. The soft and fluffy texture of these noodles are a perfect match for the tasty dashi soup stock made from dried sardines, various kinds of fish flakes and kombu seaweed.

In addition to the classic gobo burdock tempura version, you can choose other toppings such as maruten (fish cake tempura) or meat. If you want to eat a bigger meal, you can add rice dishes such as Inari or kashiwa (chicken) rice balls. This restaurant offers a wide variety of dishes, but regular customers are big fans of the champon noodles and recommend trying that dish. Even regular Udon lovers will be satisfied and will enjoy this dish, which is served with a delicious Japanese-style udon soup poured over the noodles.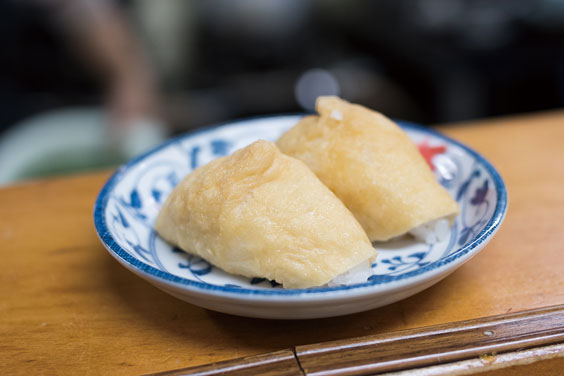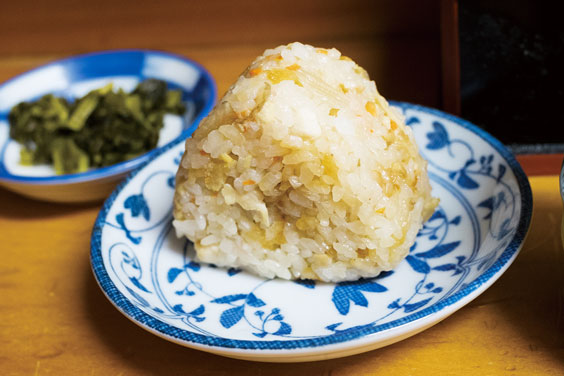 Many people involved with the Yanagibashi Rengo Market visit this restaurant. It opens at around 8am in the morning and is open until the evening, which is convenient if you have missed out on lunch. Feel free to visit this store anytime you like: for breakfast, lunch or dinner!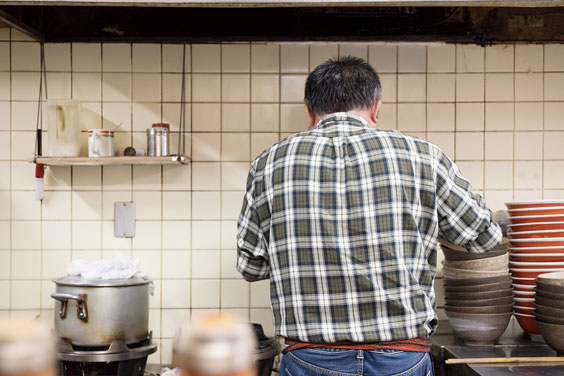 TEXT & PHOTO BY: Yuichiro Yamada
INFORMATION


Mendokoro Miki / めん処 三喜

- Address: 1-7-1 Haruyoshi, Chuo-ku, Fukuoka-shi Japan
- Tel.: 092-761-0225
- Capacity: 11
- Opening Hours: 8:00 - around 17:00
- Closed: Sunday, public holiday

* Please Note: Business hours and closing days may differ due to the COVID-19 outbreak.

* All information correct as of December 2022.
WRITER PROFILE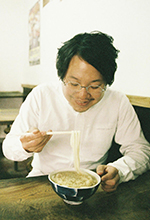 山田祐一郎 (Yuichiro Yamada)
Born in Fukuoka Prefecture 1978. Moved into the Fukuoka-based editing industry in 2003, and then began a career as a writer. Contributes articles for food and drink magazines, as well as informative Fukuoka publications. Established "KIJI" in August 2012. Became a noodle writer and started a web-based series called "Sono Ippai ga Tabetakute (lit. trans: I want to eat that bowl)" in the same year. Yamada uses the online resource to record the various kinds of noodles he samples on an almost daily basis. Published a book titled "Udon no Hanashi Fukuoka (lit.: Udon Noodle Talk Fukuoka)" that delves deeper into Fukuoka's udon culture and the local area's role as a pioneer of the food in July 2015. Also released "Noodle Writer Hizou no Ippai Fukuoka (lit.: Noodle Writer Treasured Bowl Fukuoka)" in March 2019. The book introduces the reader to a wide range of noodles (such as udon, ramen, and champon) and recommends some of the best places to find tasty dishes in Fukuoka city. Has developed the motto "One Day One Noodle a day." Now seeks out delicious noodle dishes both at home and abroad. His work has gained a considerable amount of attention from noodle fans. Currently, Yamada has taken over his father's noodle-making business and works on making noodles as a representative of the noodle factory "Yamada Seimen".
■ Related sites
- KIJI:
http://ii-kiji.com/
- Web-based noodle magazine "Sono Ippai ga Tabetakute (lit. trans: I want to eat that bowl.)":
http://ii-kiji.com/sonoippai
- App version "KIJI NOODLE SEARCH": http://ii-kiji.com/app
Related Articles