Menkobo Naka / 麺工房 なか
INFORMATION

In order to prevent the spread of COVID-19, some of the restaurants might have taken various measures such as reducing business hours or temporarily closing their doors. For more information, please check the relevant facility's official website or social media account.



The tempting Chikugo Udon in Daimyo!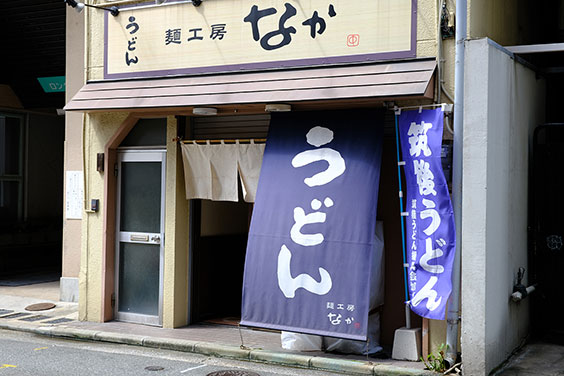 Located at the back alley in Daimyo, Fukuoka City, "Menkobo Naka" is just a 2-minute walk from Akasaka Station (Fukuoka City Subway - Kuko (Airport) Line). It is a cozy restaurant run by a couple that provides only counter seats, and is often crowded with people from nearby business district during lunch time. The owner used to be an office worker, but as he became fascinated by udon, he decided to learn udon making in his hometown Kurume and eventually opened his own restaurant in Daimyo. As promoted on the banner in front of the restaurant, it offers "Chikugo Udon", a familiar dish to the people in Chikugo known for its soft and springy texture. If you vigorously take a sip of the thin noodles that are less than 5mm wide, you will be able to enjoy the fluffy texture.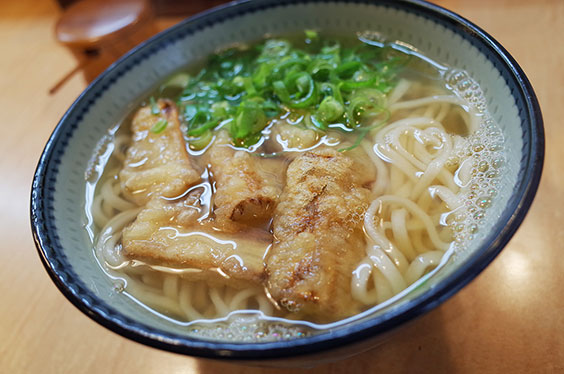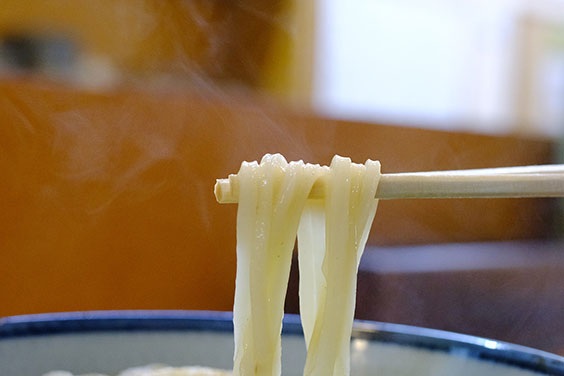 My personal recommendation is Meat Udon (Niku Udon) topped with burdock tempura. The mixture of kombu / kelp-based dashi and the tsuyu that contains the umami of beef is exquisitely scrumptious, and the crispy burdock tempura brings the udon to another level. One of the acclaimed dishes is "Ushiwakamaru", which allows you to enjoy meat, wakame seaweed, and Maruten all at once. However, don't miss the "Bukkake Udon" too, which has been popular since the opening. The texture of the thin noodles stands out even more.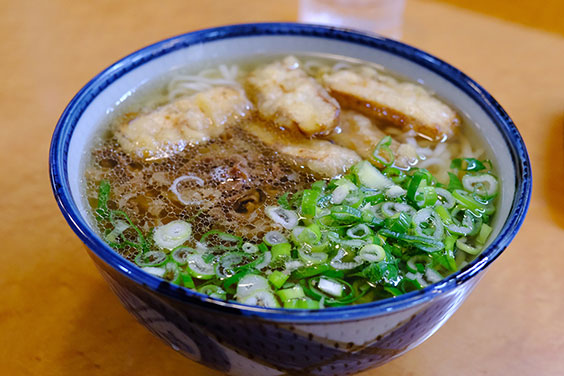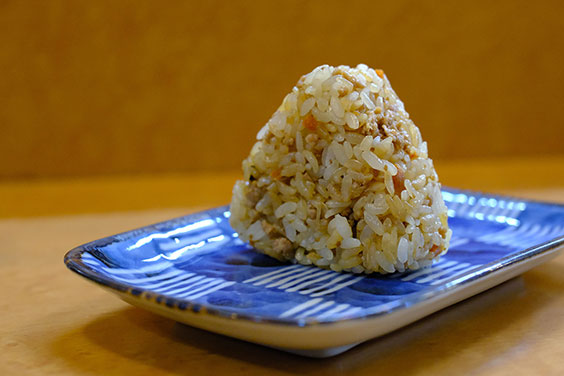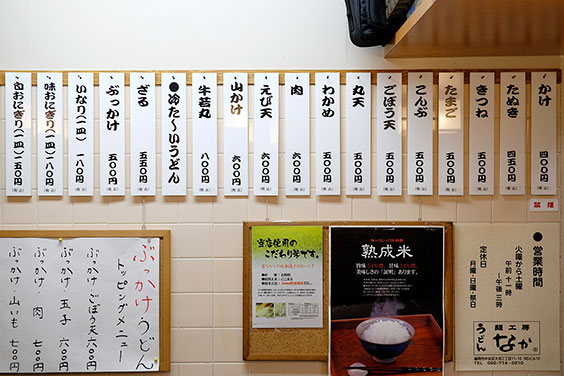 TEXT & PHOTO BY: Yuichiro Yamada
INFORMATION


Menkobo Naka / 麺工房 なか

Address: 2-11-10 Daimyo, Chuo-ku, Fukuoka-shi Japan
Tel.: 092-714-0210
Capacity: 12
Opening Hours: 11:00-15:00
Closed: Sunday, Monday, and Public holidays

* Please Note: Business hours and closing days may differ due to the COVID-19 outbreak.

* All information correct as of September 2021.
WRITER PROFILE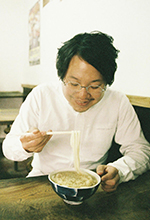 山田祐一郎 (Yuichiro Yamada)
Born in Fukuoka Prefecture 1978. Moved into the Fukuoka-based editing industry in 2003, and then began a career as a writer. Contributes articles for food and drink magazines, as well as informative Fukuoka publications. Established "KIJI" in August 2012. Became a noodle writer and started a web-based series called "Sono Ippai ga Tabetakute (lit. trans: I want to eat that bowl)" in the same year. Yamada uses the online resource to record the various kinds of noodles he samples on an almost daily basis. Published a book titled "Udon no Hanashi Fukuoka (lit.: Udon Noodle Talk Fukuoka)" that delves deeper into Fukuoka's udon culture and the local area's role as a pioneer of the food in July 2015. Also released "Noodle Writer Hizou no Ippai Fukuoka (lit.: Noodle Writer Treasured Bowl Fukuoka)" in March 2019. The book introduces the reader to a wide range of noodles (such as udon, ramen, and champon) and recommends some of the best places to find tasty dishes in Fukuoka city. Has developed the motto "One Day One Noodle a day." Now seeks out delicious noodle dishes both at home and abroad. His work has gained a considerable amount of attention from noodle fans.
■ Related sites
- KIJI:
http://ii-kiji.com/
- Web-based noodle magazine "Sono Ippai ga Tabetakute (lit. trans: I want to eat that bowl.)":
http://ii-kiji.com/sonoippai
- App version "KIJI NOODLE SEARCH": http://ii-kiji.com/app