Nagazumi Udon (長住うどん)

Loved by locals! An udon restaurant which makes you want to stop by when going through the Oike-dori road!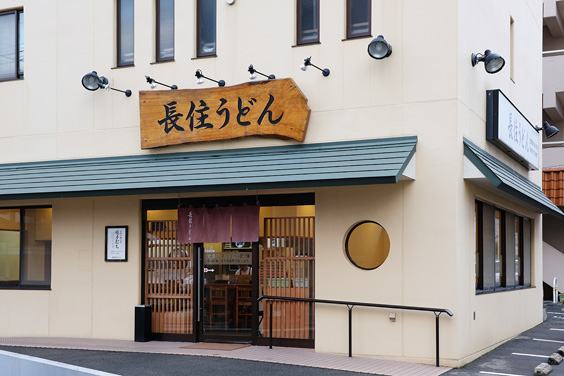 Nagazumi Udon is a popular restaurant located at Oike Dori, a street that runs east-west in the southern part of Fukuoka City. It was founded in 1978 when the owner Munemoto Kazuaki's mother had the idea of opening an udon restaurant. Currently, it is operated by the second owner Mr Kazuaki, and "community-based" has been the motto since the opening.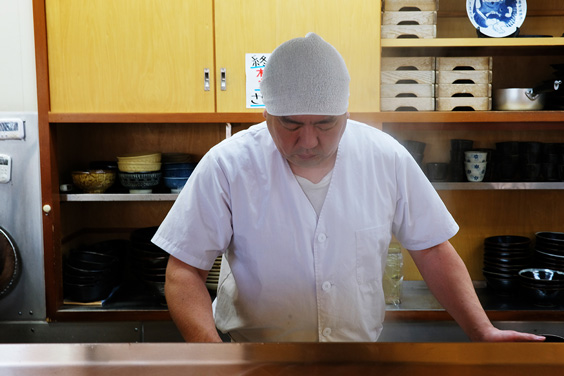 His aim is to make udon that people will not get tired of eating everyday. What offered in the restaurant are carefully and patiently made which do not require any unexpectedly bizarre method, and have captured many people's heart. Mr Munemoto usually prepares the dough a day before and uses it the next day after it has fully risen. The noodle is slightly thick and has a chewy texture. Not only that it is chewy, the moderate softness is said to be the secret to its popularity among the local "Hakatakko" people.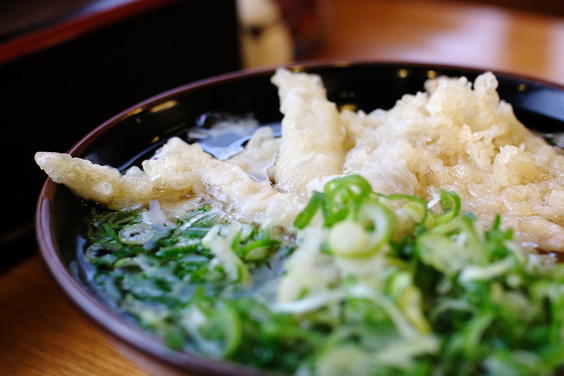 The soup is made with konbu kelp, katsuobushi (bonito flakes), dried anchovies and other ingredients. On the other hand, the tsuyu broth has a rather stronger presence of kelp than katsuobushi, and the soy sauce that determines the flavour has a fine taste. It was impressive that the gentle umami spreads all over in the mouth. A wide variety of udon can be seen on the menu, from the traditional Gobou-ten Udon which is popular among all ages, to the classic selections such as Niratoji Udon, Karashi Takana Udon which is served with slightly spicy takana (pickled mustard leaves).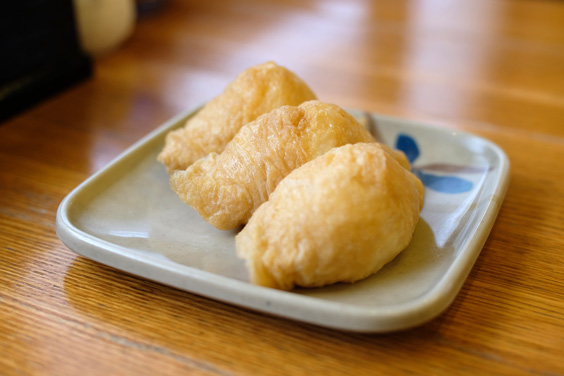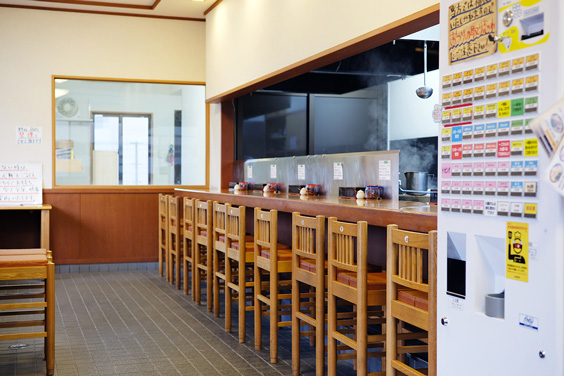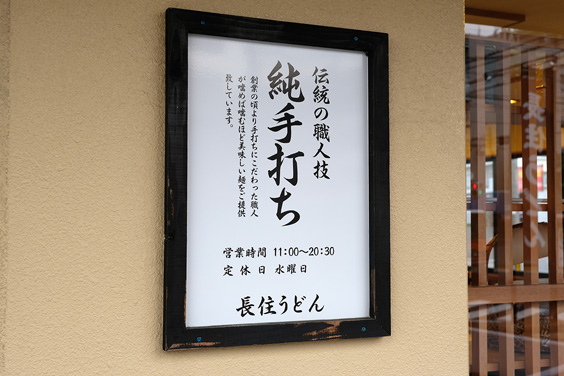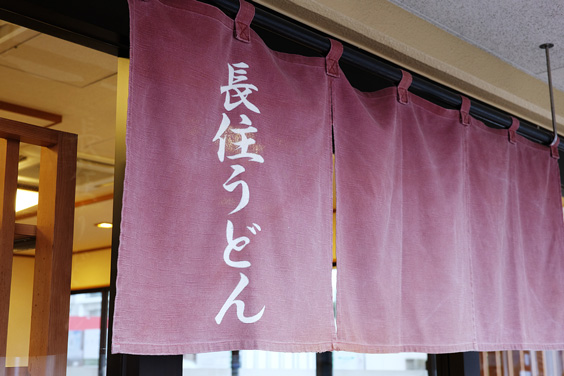 TEXT & PHOTO BY: Yuichiro Yamada
INFORMATION


Nagazumi Udon / 長住うどん

Address: 1-1-51 Nagazumi, Minami-ku, Fukuoka-shi Japan
Tel: 092-512-6303
Capacity: 34
Opening Hours: 11:00-20:30 *Close when all is sold out.
Closed: Wednesdays

* Please Note: Business hours and closing days may differ due to the COVID-19 outbreak.

* All information correct as of March 2021.
WRITER PROFILE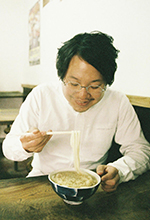 山田祐一郎 (Yuichiro Yamada)
Born in Fukuoka Prefecture 1978. Moved into the Fukuoka-based editing industry in 2003, and then began a career as a writer. Contributes articles for food and drink magazines, as well as informative Fukuoka publications. Established "KIJI" in August 2012. Became a noodle writer and started a web-based series called "Sono Ippai ga Tabetakute (lit. trans: I want to eat that bowl)" in the same year. Yamada uses the online resource to record the various kinds of noodles he samples on an almost daily basis. Published a book titled "Udon no Hanashi Fukuoka (lit.: Udon Noodle Talk Fukuoka)" that delves deeper into Fukuoka's udon culture and the local area's role as a pioneer of the food in July 2015. Also released "Noodle Writer Hizou no Ippai Fukuoka (lit.: Noodle Writer Treasured Bowl Fukuoka)" in March 2019. The book introduces the reader to a wide range of noodles (such as udon, ramen, and champon) and recommends some of the best places to find tasty dishes in Fukuoka city. Has developed the motto "One Day One Noodle a day." Now seeks out delicious noodle dishes both at home and abroad. His work has gained a considerable amount of attention from noodle fans.
■ Related sites
- KIJI:
http://ii-kiji.com/
- Web-based noodle magazine "Sono Ippai ga Tabetakute (lit. trans: I want to eat that bowl.)":
http://ii-kiji.com/sonoippai
- App version "KIJI NOODLE SEARCH": http://ii-kiji.com/app