Saifu Udon / さいふうどん
INFORMATION

In order to prevent the spread of COVID-19, some of the restaurants might have taken various measures such as reducing business hours or temporarily closing their doors. For more information, please check the relevant facility's official website or social media account.



Reviving the udon that used to be popular in Dazaifu area
Located near Dazaifu Tenmangu, "Saifu Udon" is a restaurant directly operated by the long-established "Kimura Seimenjo (Noodle Factory)", which has opened since 1948. Its signature "Saifu Udon" has its name from the restaurant, and has revived the udon that used to be popular in this region. Back then when wheat milling technology was not as mature as it is now, wheat husks were mixed in a little and they give the noodles a slight black tinge. Although udon noodles nowadays are mostlly in white, whole-wheat flour ― using the whole grain of wheat including husks ― is now gaining popularity particularly among health-conscious people. Having such root, "Saifu Udon" is made using carefully selected wheat that is produced in Fukuoka Prefecture, and is grounded by millstone. In addition to nice aroma of wheat, these noodles that come with dark grains are also rich in minerals and dietary fibre.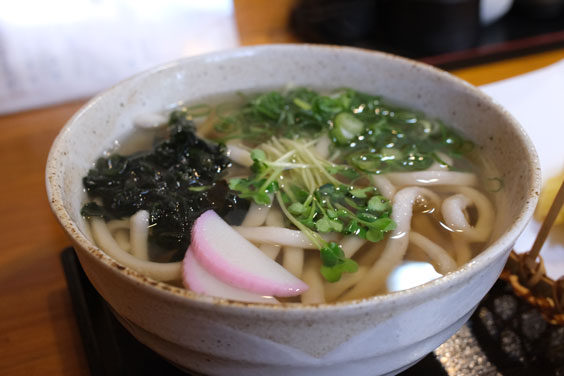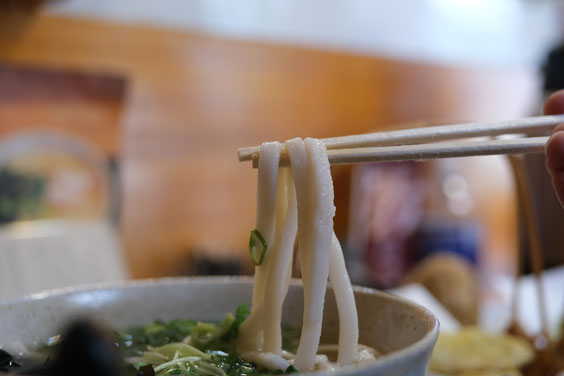 The "style" of this restaurant is to add meat, tempura, or any toppings you like to the plain "Saifu Udon". The recommended tempura includes Gobou-ten (tempura fried burdock) which is a local specialty, as well as Mentaiko-ten which is made from famous Hakata specialty ― Karashi Mentaiko (pollock roe). Besides, you will find other popular tempura made with seasonal vegetables such as asparagus, bamboo shoots, and aubergines. Tempura dishes are freshly made according to order, and it is great to have them served in a separate plate. You can also enjoy them with the flavourful tsuyu soup that is made with kombu, katsuobushi (bonito flakes) and agodashi (dried flying fish soup).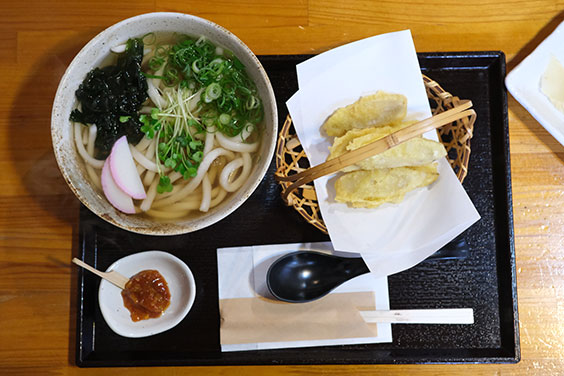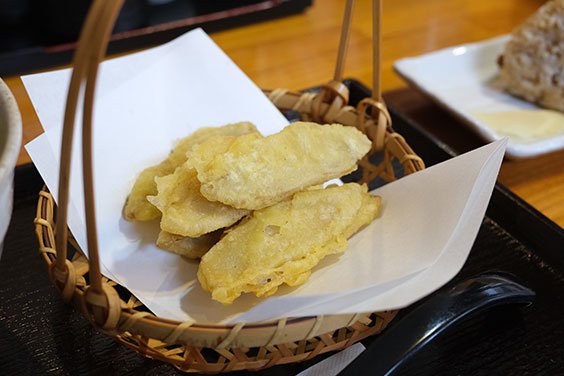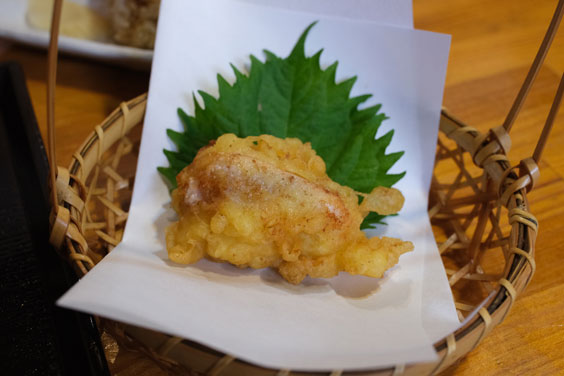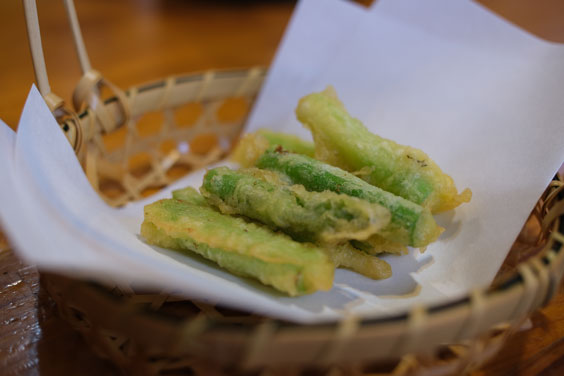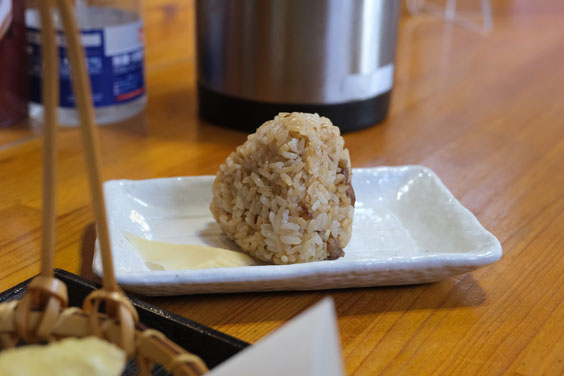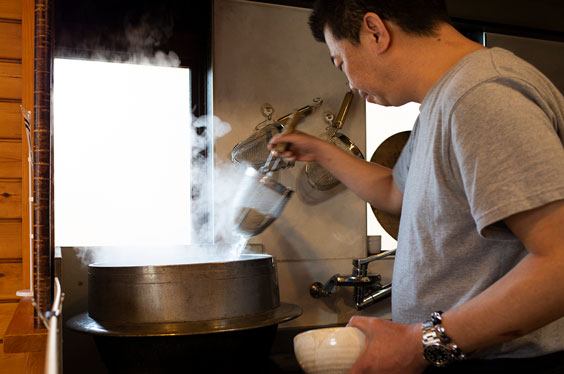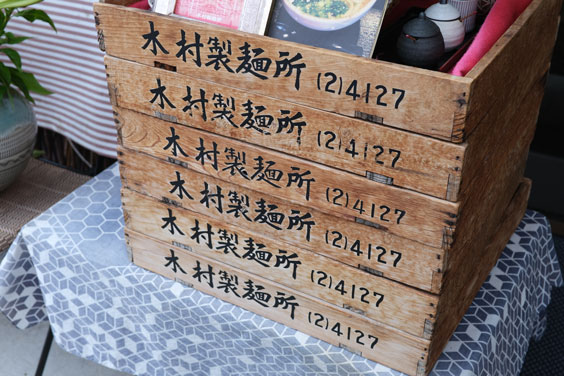 TEXT & PHOTO BY: Yuichiro Yamada
INFORMATION
Saifu Udon / さいふうどん
- Address: 3-4-31 Saifu, Dazaifu-shi, Fukuoka-ken Japan
- TEL: 092-922-0573
- Capacity: 10
Opening Hours: 11:00-16:00 *Closed when noodles and soup are sold out.
- Closed: Tuesday
- Instagram:
@saifuudon
* Please Note: Business hours and closing days may differ due to the COVID-19 outbreak.
* Due to the declaration of a state of emergency in Fukuoka Prefecture, Saifu Udon will be closed until 12th Sep (Sun) [Information as of 31st August 2021]
* All information correct as of August 2021.
WRITER PROFILE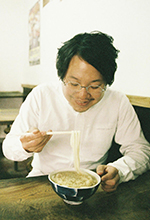 山田祐一郎 (Yuichiro Yamada)
Born in Fukuoka Prefecture 1978. Moved into the Fukuoka-based editing industry in 2003, and then began a career as a writer. Contributes articles for food and drink magazines, as well as informative Fukuoka publications. Established "KIJI" in August 2012. Became a noodle writer and started a web-based series called "Sono Ippai ga Tabetakute (lit. trans: I want to eat that bowl)" in the same year. Yamada uses the online resource to record the various kinds of noodles he samples on an almost daily basis. Published a book titled "Udon no Hanashi Fukuoka (lit.: Udon Noodle Talk Fukuoka)" that delves deeper into Fukuoka's udon culture and the local area's role as a pioneer of the food in July 2015. Also released "Noodle Writer Hizou no Ippai Fukuoka (lit.: Noodle Writer Treasured Bowl Fukuoka)" in March 2019. The book introduces the reader to a wide range of noodles (such as udon, ramen, and champon) and recommends some of the best places to find tasty dishes in Fukuoka city. Has developed the motto "One Day One Noodle a day." Now seeks out delicious noodle dishes both at home and abroad. His work has gained a considerable amount of attention from noodle fans.
■ Related sites
- KIJI:
http://ii-kiji.com/
- Web-based noodle magazine "Sono Ippai ga Tabetakute (lit. trans: I want to eat that bowl.)":
http://ii-kiji.com/sonoippai
- App version "KIJI NOODLE SEARCH": http://ii-kiji.com/app