Samurai.udon (侍.うどん)

Take udon to the next level by endless creativity!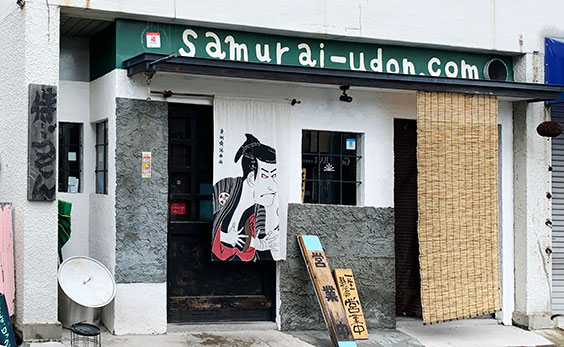 Samurai.udon is located in Hakata-ekimae area, about 13 minutes walking distance from Hakata Station. It is a so-called business district, but the atmosphere around the restaurant is more relaxed as it is a little far from the station. Since the opening in 2013, it has become popular with its topicality. Despite being an udon restaurant, it is best known for various collaboration with different types of restaurants, such as spice curry restaurant, Champon restaurant, Chinese restaurant and so on. The owner, Mr Souma, never fails to impress the customers with his endless creativity as each collaboration had received positive feedback. With these unique ideas and experience, Samurai.udon has been transformed into an unprecedented udon restaurant.

My favourite dish is the new specialty "Frying Pan Curry Udon" (the current ingredients are green spring onions and chicken keema). The "evolved version" of the highly popular "Samurai.Curry Udon", made by using only a frying pan and with the passion to provide the flavour and taste that is comparable with other curry restaurants. In addition, there are so many ways to feed your curiosity and enjoy your meal to the fullest: add roasted cheese to enhance the richness, add tempura, finish the curry soup with rice, etc. If you prefer something besides curry, "Samurai.Bukkake" would be a good choice. You will be able to enjoy the perfect texture thanks to purely handmade from the process of Mizumawashi (to mix flour and water evenly) to the cutting, and at the same time stimulate your appetite with the generous amount of meat and tempura as toppings.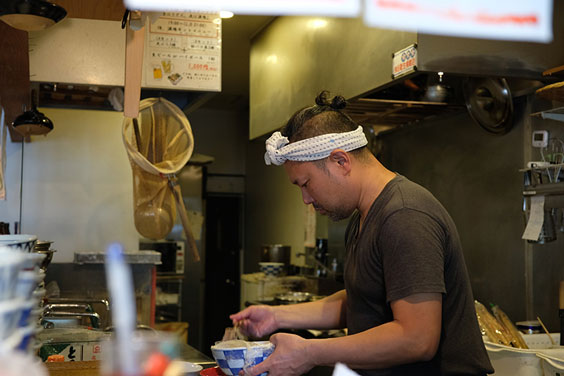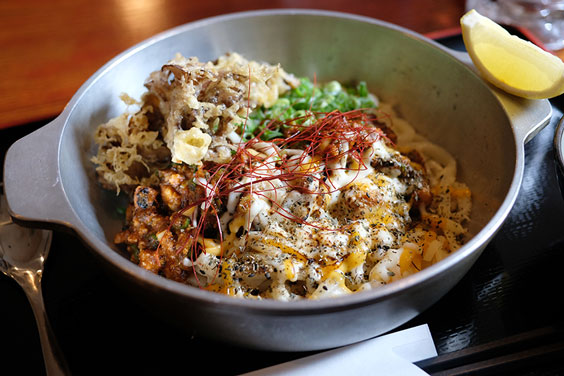 Frying Pan Curry Udon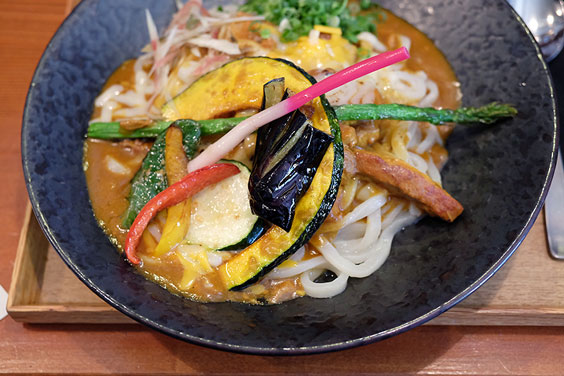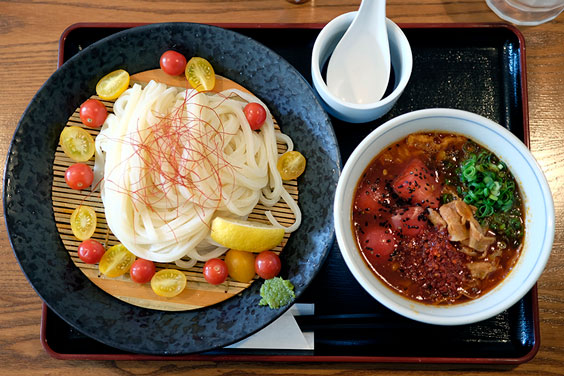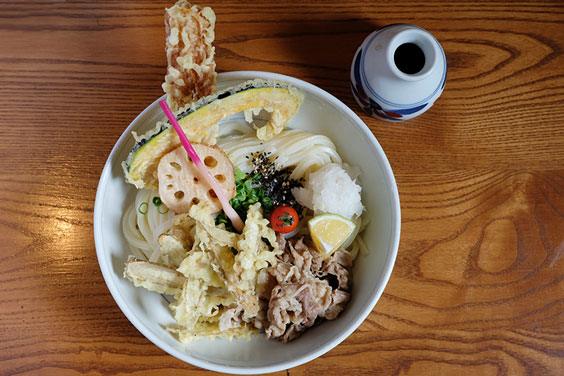 Samurai.Bukkake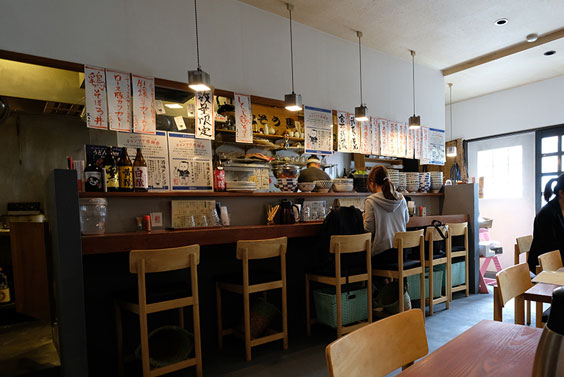 TEXT & PHOTO BY: Yuichiro Yamada
INFORMATION
Samurai.udon (侍.うどん)
Address: 1F Uchiyama Bldg., 4-36-20 Hakataekimae, Hakata-ku, Fukuoka-shi Japan
Tel.: 092-483-6300
Capacity: 20 *Currently reducing the number of seats to prevent the spread of COVID-19.
Opening Hours: 11:30 - 13:30 (-15:00 at weekends and on public holidays)
Closed: Mondays
Facebook:
@samurai.udon.hakata
Instagram:
@samuraiudon
* All information correct as of August 2020.
WRITER PROFILE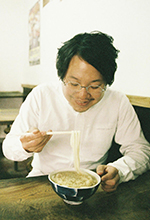 山田祐一郎 (Yuichiro Yamada)
Born in Fukuoka Prefecture 1978. Moved into the Fukuoka-based editing industry in 2003, and then began a career as a writer. Contributes articles for food and drink magazines, as well as informative Fukuoka publications. Established "KIJI" in August 2012. Became a noodle writer and started a web-based series called "Sono Ippai ga Tabetakute (lit. trans: I want to eat that bowl)" in the same year. Yamada uses the online resource to record the various kinds of noodles he samples on an almost daily basis. Published a book titled "Udon no Hanashi Fukuoka (lit.: Udon Noodle Talk Fukuoka)" that delves deeper into Fukuoka's udon culture and the local area's role as a pioneer of the food in July 2015. Also released "Noodle Writer Hizou no Ippai Fukuoka (lit.: Noodle Writer Treasured Bowl Fukuoka)" in March 2019. The book introduces the reader to a wide range of noodles (such as udon, ramen, and champon) and recommends some of the best places to find tasty dishes in Fukuoka city. Has developed the motto "One Day One Noodle a day." Now seeks out delicious noodle dishes both at home and abroad. His work has gained a considerable amount of attention from noodle fans.
■ Related sites
- KIJI:
http://ii-kiji.com/
- Web-based noodle magazine "Sono Ippai ga Tabetakute (lit. trans: I want to eat that bowl.)":
http://ii-kiji.com/sonoippai
- App version "KIJI NOODLE SEARCH": http://ii-kiji.com/app