Tsukiyoshi (つきよし)

A great udon tavern for udon and a quick drink!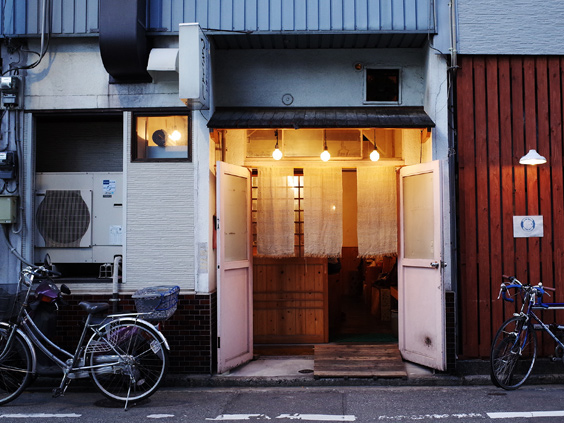 "Relaxed, attentive and warm. I wish to make it that kind of place I'd like to go" said the shop owner Inoue Yoshihiko. Highly regarded by those in the know as a pioneer of Udon Sakaba (tavern), Tsukiyoshi has opened on 2003 with Mr. Inoue's such thoughts. The eatery is located at a back alley in Susaki-machi, Hakata Ward, and is about 3 minutes on foot from Fukuoka City Subway Nakasukawabata Station. Despite the inconspicuous location, it remains popular being full house almost everyday. Mr. Inoue's udon making is based on what he learned in Kagawa Prefecture, and later developed into his own recipes. Other than the classic gobo-ten Udon (udon topped with tempura fried burdock) and Tsukimi Udon (udon served with egg), the menu includes a wide selection of warm and cold udon, such as Kamatama Udon that is seasoned with black pepper and similar to spaghetti carbonara, and Kitsune Bukkake that mixes the taste of sweet spiciness and crunchiness from Tenkasu (deep fried flour-batter) perfectly.

It's a place for a quick drink, so not only udon meals are provided. However there are about 80 types of snacks available all the time, so these delicious dishes surely enhance your desire to drink! With the experience of working with fresh fish dealers, it is worth to mention that the sashimori / assorted sashimi plate (served with 8 types of sashimi) is selling at an unbelievable price at 550 Yen, and you may enjoy different types of snacks with the similar price as well. Imagine having a bowl of delicious udon while being a little tipsy, isn't that great? However, the dining time is limited at 120 minutes as the shop promotes "choinomi" which means just a quick drink. If you are hoping to build a good relationship with Tsukiyoshi, bear in mind that it is not a place for you to stay long. Seat reservations are accepted only for the visiting time from 18:00 to 19:00. It gets fully booked very soon so it is necessary to contact them as soon as possible.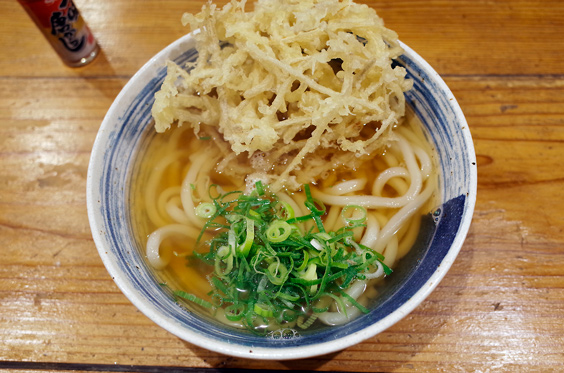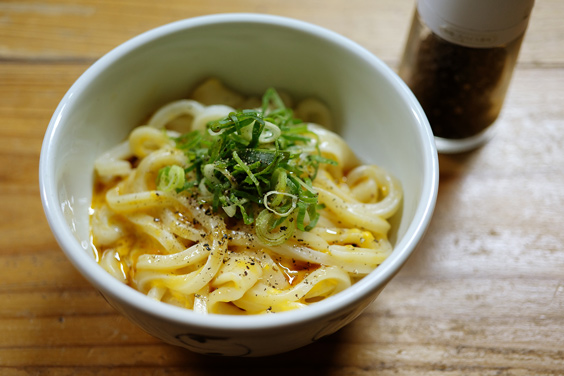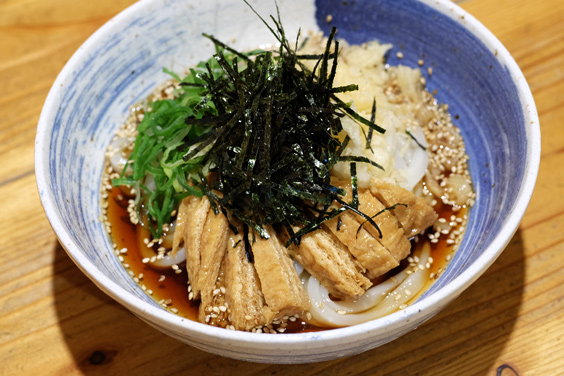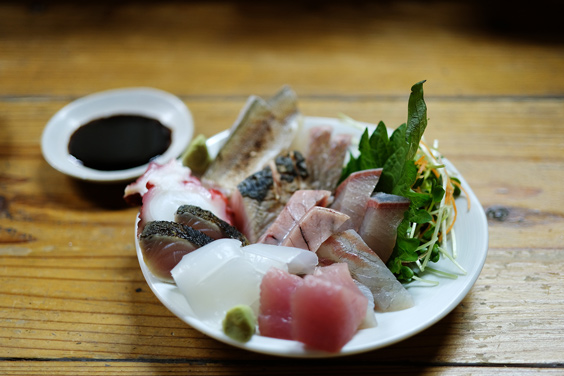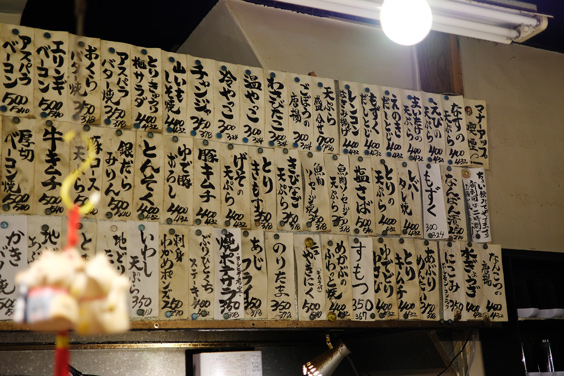 TEXT & PHOTO BY: Yuichiro Yamada
INFORMATION


Tsukiyoshi (つきよし)

Address: 5-7 Susaki-machi, Hakata-ku, Fukuoka-shi JAPAN
Tel.: 092-282-4030
Capacity: 20
Opening Hours: 18:00 - around 24:00
Closed: Sundays and public holidays

* All information correct as of May 2020.
WRITER PROFILE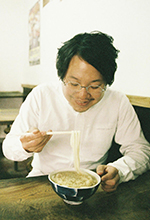 山田祐一郎 (Yuichiro Yamada)
Born in Fukuoka Prefecture 1978. Moved into the Fukuoka-based editing industry in 2003, and then began a career as a writer. Contributes articles for food and drink magazines, as well as informative Fukuoka publications. Established "KIJI" in August 2012. Became a noodle writer and started a web-based series called "Sono Ippai ga Tabetakute (lit. trans: I want to eat that bowl)" in the same year. Yamada uses the online resource to record the various kinds of noodles he samples on an almost daily basis. Published a book titled "Udon no Hanashi Fukuoka (lit.: Udon Noodle Talk Fukuoka)" that delves deeper into Fukuoka's udon culture and the local area's role as a pioneer of the food in July 2015. Also released "Noodle Writer Hizou no Ippai Fukuoka (lit.: Noodle Writer Treasured Bowl Fukuoka)" in March 2019. The book introduces the reader to a wide range of noodles (such as udon, ramen, and champon) and recommends some of the best places to find tasty dishes in Fukuoka city. Has developed the motto "One Day One Noodle a day." Now seeks out delicious noodle dishes both at home and abroad. His work has gained a considerable amount of attention from noodle fans.
■ Related sites
- KIJI:
http://ii-kiji.com/
- Web-based noodle magazine "Sono Ippai ga Tabetakute (lit. trans: I want to eat that bowl.)":
http://ii-kiji.com/sonoippai
- App version "KIJI NOODLE SEARCH": http://ii-kiji.com/app