Udon Daimonji Onojo Honten / Main Branch (うどん大文字 大野城本店)

The unforgettable delicious flat udon with incredibly chewy texture and additive-free dashi!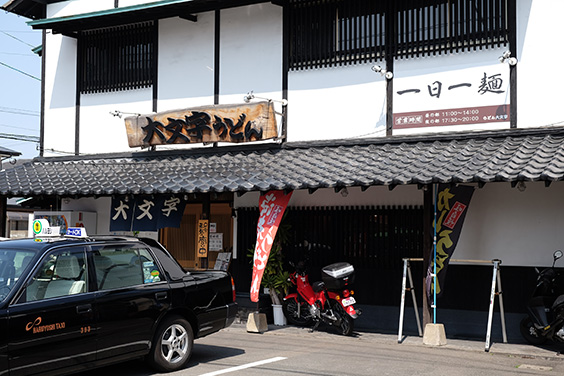 There is a udon restaurant in Onojo City (Fukuoka Prefecture) which is famous for their delicious chewy flat noodles - "Udon Daimonji Onojo Honten (Main Branch)". It is located by the roadside and is about 15 minutes walk from Kasugabaru Station (Nishitetsu Tenjin Ōmuta Line). The car park is usually full during lunchtime and it is common to see a long queue at the restaurant. Their signature udon comes in a flat shape with a width of about 1 cm and a thickness of about 2 mm. It gives an incredibly smooth and chewy texture which would make you addicted to it. Although hot udon is always a top recommendation, you may try cold udon such as bukkake udon or zaru udon if you want to fully enjoy the texture of the noodles. Besides that, the tsuyu (dipping sauce) used is additive-free, it carries wonderful umami (savouriness) and a nice subtle aftertaste. The restaurant offers a wide variety of standard menu with reasonable price from 350 Yen, e.g. "Niku & Goboten (Meat & tempura fried burdock) Udon", "Niku Udon", "Goboten Udon", "Kake Udon", etc. Furthermore, Kashiwa-meshi (rice prepared with chicken meat and stock) will be a good choice as a side dish to go with udon, as well as the most popular Katsu-don which is served with crispy cutlets and soft egg enhanced with sweet tsuyu. Set menus are also available. You may enjoy your meal alone or in a group as they provide many table seats and koagari seats (raised tatami-floored seating area). Isn't it the kind of lovely restaurant that you would wish to see in your neighbourhood? Maybe it is time for a visit!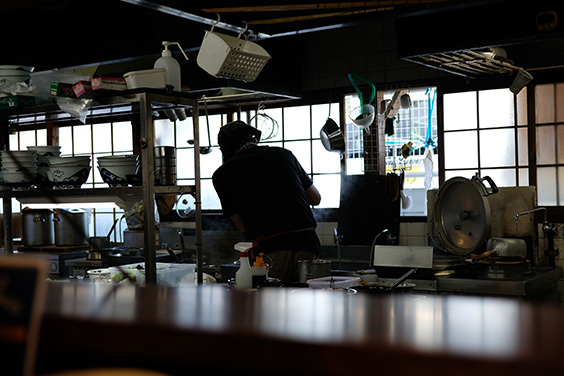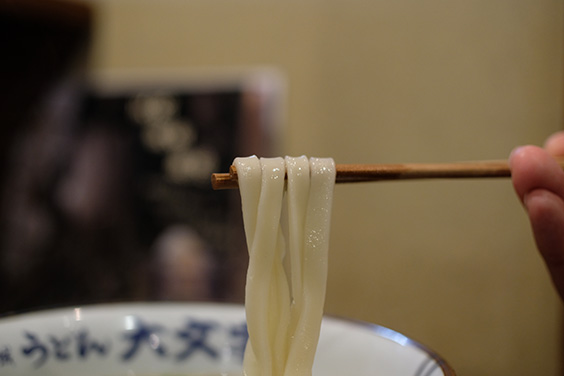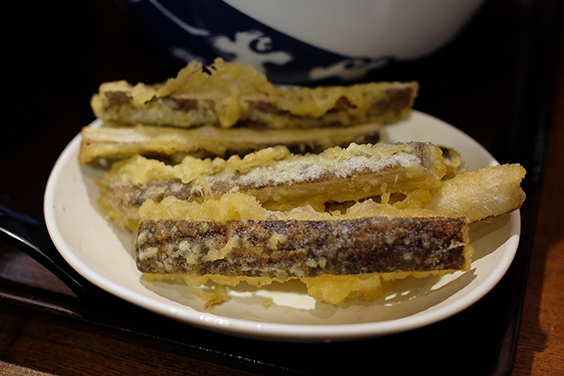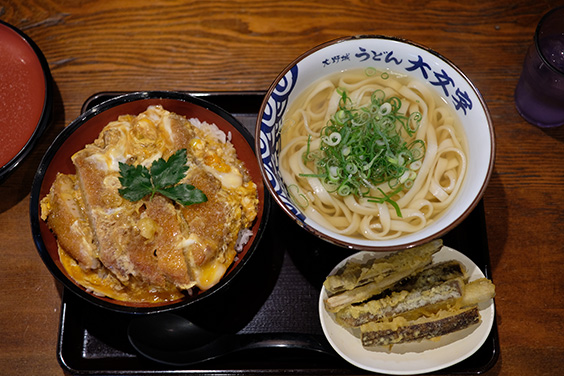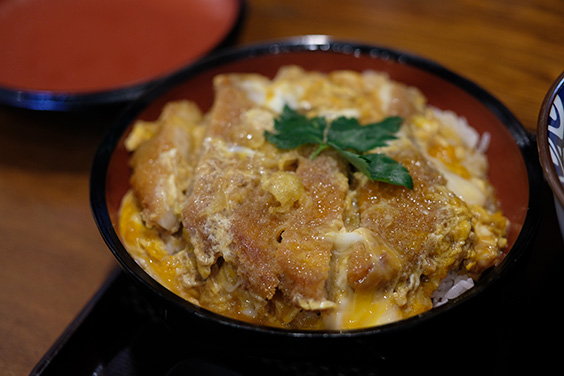 TEXT & PHOTO BY: Yuichiro Yamada
INFORMATION
Udon Daimonji Onojo Honten (うどん大文字 大野城本店)
Address: 4-2-1 Yamada, Onojo-shi, Fukuoka-ken Japan
Tel.: 092-572-8922
Capacity: 36
Opening Hours: 11:00 - Last Order 14:30, 18:00 - Last Order 20:30
Closed: No fixed holidays
Twitter:
@f72i0N6ol8khM16
Facebook:
@udondaimonji
Instagram:
@udondaimonji
* All information correct as of September 2020.
WRITER PROFILE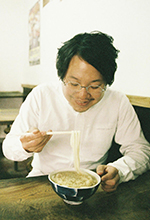 山田祐一郎 (Yuichiro Yamada)
Born in Fukuoka Prefecture 1978. Moved into the Fukuoka-based editing industry in 2003, and then began a career as a writer. Contributes articles for food and drink magazines, as well as informative Fukuoka publications. Established "KIJI" in August 2012. Became a noodle writer and started a web-based series called "Sono Ippai ga Tabetakute (lit. trans: I want to eat that bowl)" in the same year. Yamada uses the online resource to record the various kinds of noodles he samples on an almost daily basis. Published a book titled "Udon no Hanashi Fukuoka (lit.: Udon Noodle Talk Fukuoka)" that delves deeper into Fukuoka's udon culture and the local area's role as a pioneer of the food in July 2015. Also released "Noodle Writer Hizou no Ippai Fukuoka (lit.: Noodle Writer Treasured Bowl Fukuoka)" in March 2019. The book introduces the reader to a wide range of noodles (such as udon, ramen, and champon) and recommends some of the best places to find tasty dishes in Fukuoka city. Has developed the motto "One Day One Noodle a day." Now seeks out delicious noodle dishes both at home and abroad. His work has gained a considerable amount of attention from noodle fans.
■ Related sites
- KIJI:
http://ii-kiji.com/
- Web-based noodle magazine "Sono Ippai ga Tabetakute (lit. trans: I want to eat that bowl.)":
http://ii-kiji.com/sonoippai
- App version "KIJI NOODLE SEARCH": http://ii-kiji.com/app