Yaohachi udon / やお八うどん
INFORMATION

In order to prevent the spread of COVID-19, some of the restaurants might have taken various measures such as reducing business hours or temporarily closing their doors. For more information, please check the relevant facility's official website or social media account.



A homey Udon restaurant that is loved for two generations!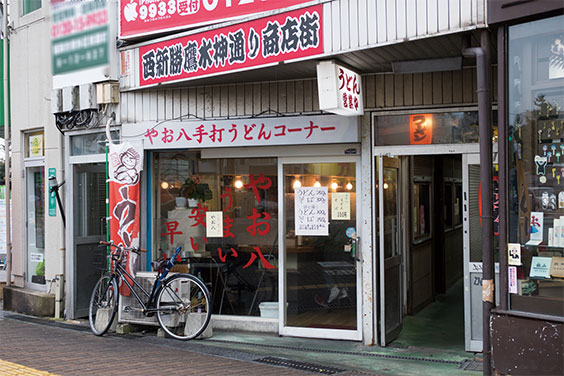 Founded around 40 years ago, Yaohachi udon is located just few walks away from Nishijin Subway Station. When the owner was ready to close down the restaurant, one of their part-timer at the time, Ms. Ma Dong Min, who didn't want the shop to close down, took over the restaurant and since then, she has been serving the same "Tasty, Cheap, Fast" udon bowl to the locals.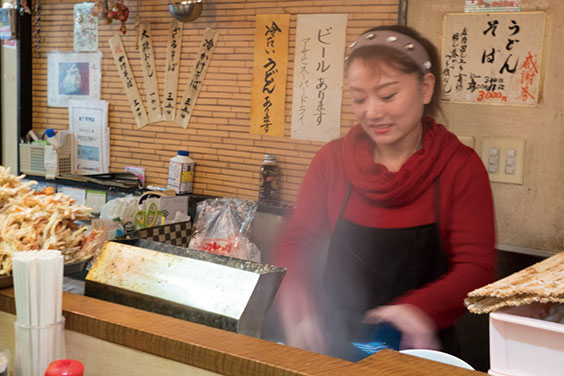 The menu of this place is quite simple. For a start, choose how you want your udon to be served, "Kake-Udon"(udon with broth) or "Zaru-Udon" (cold udon). And then, choose your favorite toppings for your udon and voila! It's as simple as that! Toppings includes Burdock Tempura for 100yen, "Vegetable tempura of the day" for 100yen, generally most of the toppings are 100yen. Except for "Tsukimi" and "Kitsune" as there are both 50yen, "Kaki-age" for 150yen, even their priciest beef topping costs only 250yen. Which you can see, all of them are very affordable.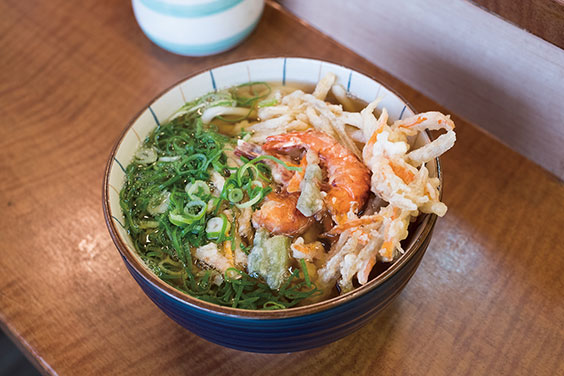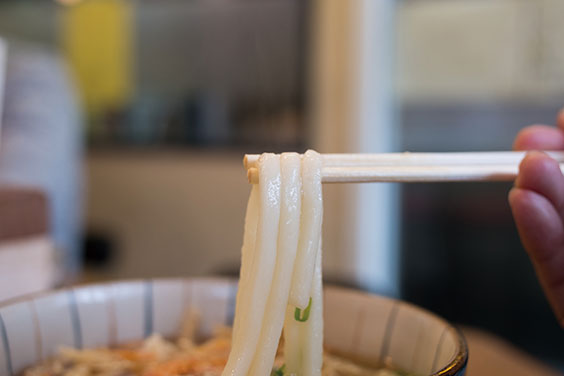 The handmade noodles are pre-boiled to create a soft texture, which is Hakata's traditional way of preparing the udon. Dashi soup is carefully prepared by warming it up in a double boiler to preserve the umami of the Konbu broth. It's safe to say that the taste of the "Yaohachi udon" that is passed down by the previous owner has been masterfully recreated by the current owner. "Ever since working here as a part-timer, the locals didn't treat me any different just because I'm a foreigner, the locals are very kind to me, especially people in Nishijin, so this is my way of returning the favor!" said Ms. Ma while smiling.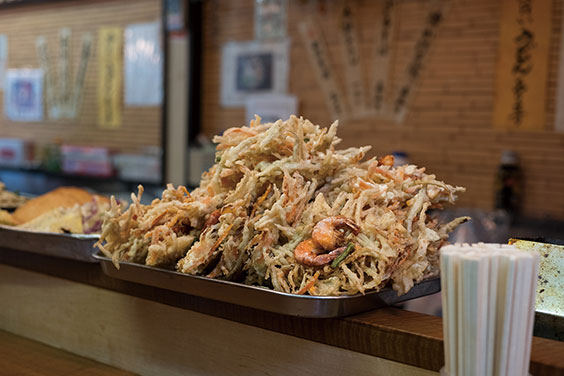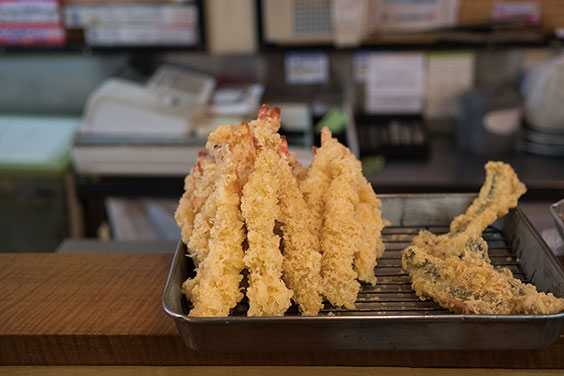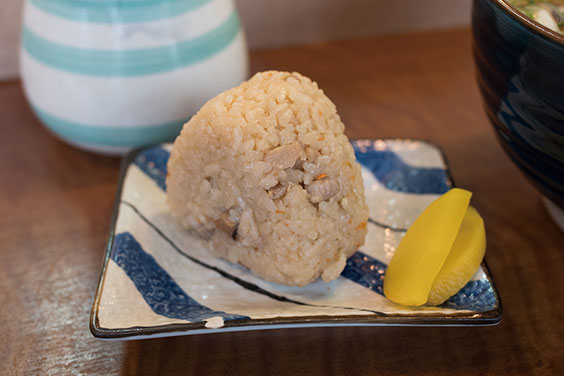 TEXT & PHOTO BY: Yuichiro Yamada
INFORMATION


Yaohachi udon / やお八うどん

Address: 4-9-3 Nishijin, Sawara-ku, Fukuoka-shi, Japan
Tel.: 080-3228-5744
Capacity: 11
Opening Hours: 9:30-22:00 approx.
Closed: New Year period, O-Bon (Bon Festival)

* Please Note: Business hours and closing days may differ due to the COVID-19 outbreak.

* All information correct as of December 2021.
WRITER PROFILE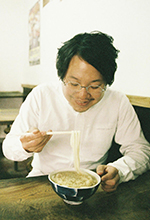 山田祐一郎 (Yuichiro Yamada)
Born in Fukuoka Prefecture 1978. Moved into the Fukuoka-based editing industry in 2003, and then began a career as a writer. Contributes articles for food and drink magazines, as well as informative Fukuoka publications. Established "KIJI" in August 2012. Became a noodle writer and started a web-based series called "Sono Ippai ga Tabetakute (lit. trans: I want to eat that bowl)" in the same year. Yamada uses the online resource to record the various kinds of noodles he samples on an almost daily basis. Published a book titled "Udon no Hanashi Fukuoka (lit.: Udon Noodle Talk Fukuoka)" that delves deeper into Fukuoka's udon culture and the local area's role as a pioneer of the food in July 2015. Also released "Noodle Writer Hizou no Ippai Fukuoka (lit.: Noodle Writer Treasured Bowl Fukuoka)" in March 2019. The book introduces the reader to a wide range of noodles (such as udon, ramen, and champon) and recommends some of the best places to find tasty dishes in Fukuoka city. Has developed the motto "One Day One Noodle a day." Now seeks out delicious noodle dishes both at home and abroad. His work has gained a considerable amount of attention from noodle fans. Currently, Yamada has taken over his father's noodle-making business and works on making noodles as a representative of the noodle factory "Yamada Seimen".
■ Related sites
- KIJI:
http://ii-kiji.com/
- Web-based noodle magazine "Sono Ippai ga Tabetakute (lit. trans: I want to eat that bowl.)":
http://ii-kiji.com/sonoippai
- App version "KIJI NOODLE SEARCH": http://ii-kiji.com/app