ichigoya Fukuoka Airport Shop / 壱語屋 福岡空港店

Discover a wide range of Japanese goods, such as Hakata dolls and items that feature the traditional fabric known as Hakataori!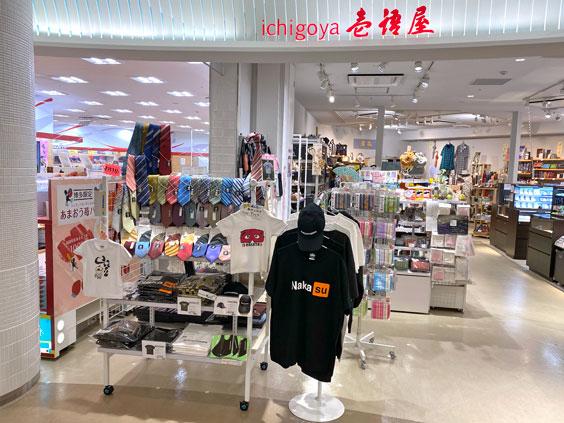 Find out more about ichigoya Fukuoka Airport Shop in this article... The ideal location to pick up souvenirs that are unique to Fukuoka! The store is located on the second floor of Fukuoka Airport's Domestic Passenger Terminal Building. Visitors can expect to discover more than 500 unique products in stock, including Hakata ningyo (dolls) and items that draw inspiration from traditional Fukuoka crafts, such as the traditional fabric known as Hakataori. You'll also notice some cool T-shirts that incorporate local Hakata dialect into their designs!

Unglazed Hakata ningyo have such a charming appeal. The warmth that the clay radiates is incredibly charming! There are all kinds of designs inside the store. There are dolls inspired by beautiful women, noh, kabuki, and children. Keep an eye out for innovative designs such as the oval-shaped "okiagari-koboshi (self-righting doll)," which have been designed by Hakata doll makers!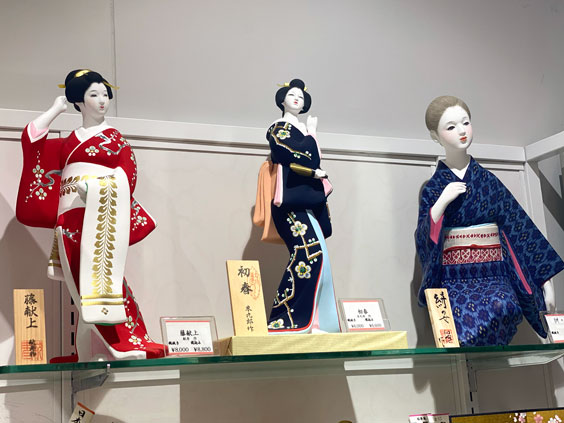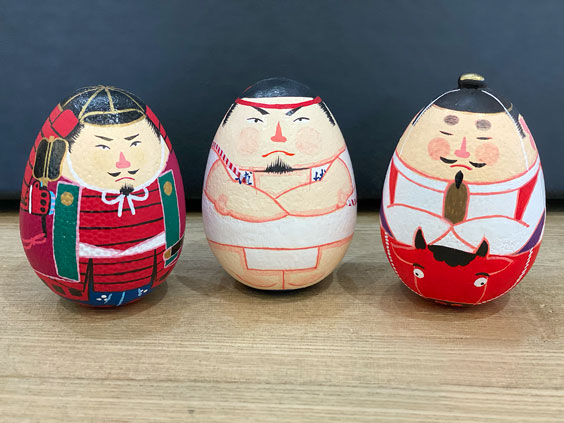 The "okiagari-koboshi" sends a message to the coronavirus pandemic. These items called "
Hakata Okirannka!
" encourage everyone to stand up to the virus!
Hakataori is a traditional silk fabric that was developed in Fukuoka. It is well known for its strong, taut texture. The fabric is often used to create a kimono obi (sash). However, shoppers inside ichigoya Fukuoka Airport Shop will spot Hakataori featured in products such as ties, pouches, and wallets! The fabric also crops up in types of stationary that are commonly used in daily life, such as pencil cases and ballpoint pens. The selection is incredible! It is so much fun choosing a souvenir!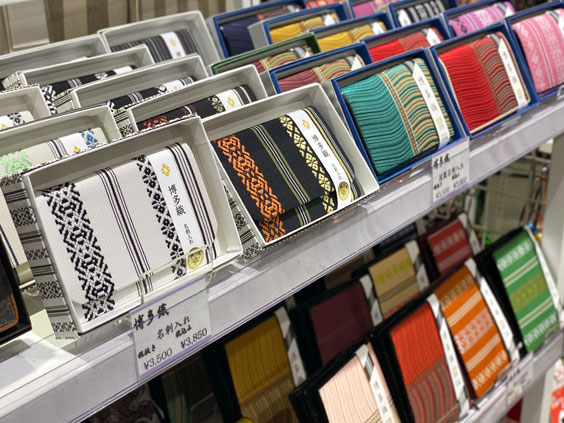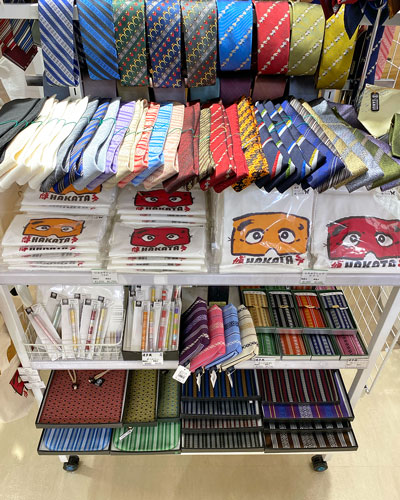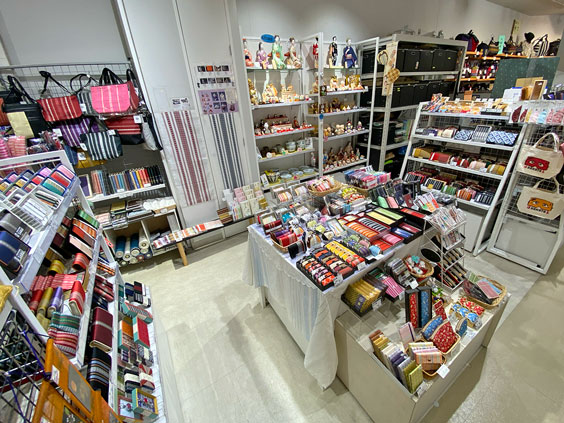 The store has an awesome range of Fukuoka inspired items! Some of the most popular products across all age groups are bags and T-shirts that depict the famous Hakata Niwaka Masks, as well as clear plastic files, which have local phrases printed on them. The hand towels and handkerchiefs that incorporate Hakataori-inspired patterns are well worth checking out! If you are looking for Japanese products that are unique to Fukuoka, make sure to to stop by ichigoya Fukuoka Airport Shop!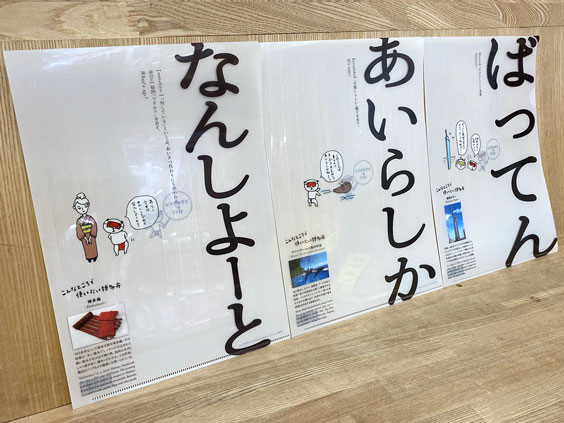 Here are some of the "Hakata-ben (dialect) clear files" that ichigoya Fukuoka Airport Shop stocks. Well known local phrases such as "
nanshiyo-to
(what are you doing?)," "
yokaroumon
(good, right?)," and "
batten
(but)" appear on the files.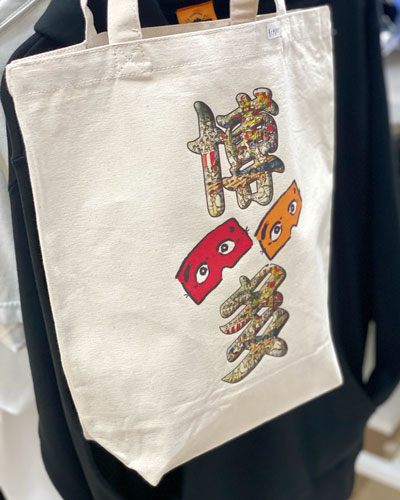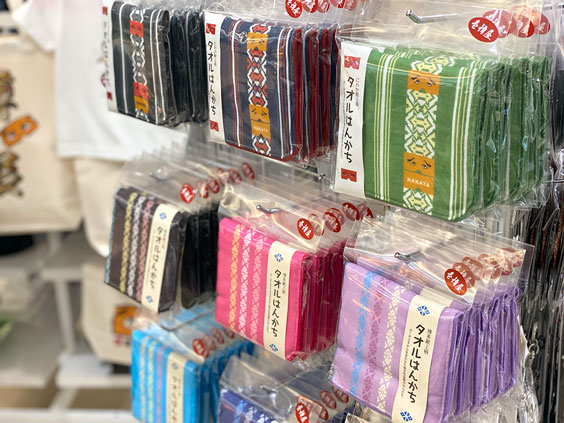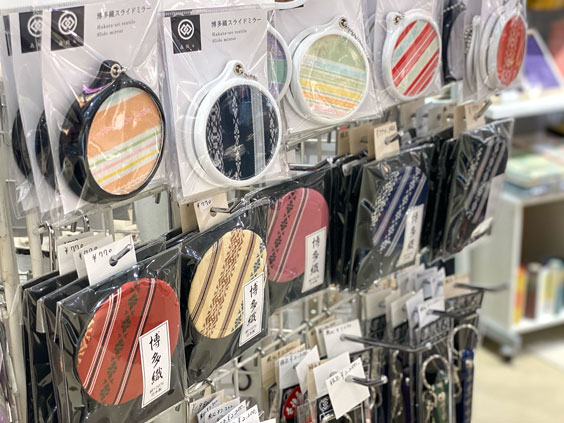 Related Articles

- Hot spots around this area! -