The Shizuku-cha Experience / Trial
INFORMATION

In order to prevent the spread of COVID-19, the facility might have taken various measures such as reducing business hours or temporarily closing their doors, and some provide delivery or takeout services. For more information, please check the relevant facility's official website or social media account.



"Shizuku-cha" - a way to fully enjoy the refined "Yame Dentou Hon Gyokuro"♪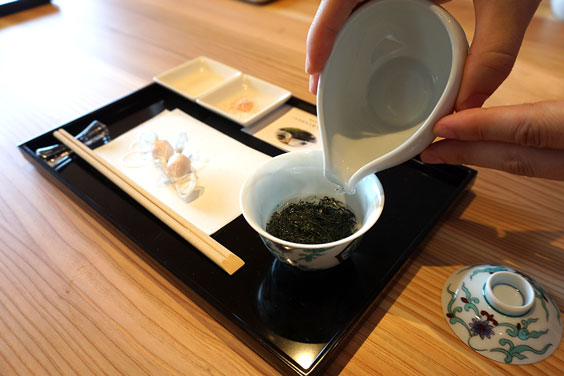 "
Yame Dentou Hon Gyokuro
" is produced in Yame City (Fukuoka Prefecture) and is one of the most refined Japanese tea that has received numerous awards. Now at Yame-cha (Yame tea) themed facility "OHORI TERRACE", you may apply for the
Shizuku-cha
Experience / trial (reservation required) that uses "Yame Dentou Hon Gyokuro", which is usually available on the first and the third Wednesday of every month. "Shizuku-cha" is a special method of drinking Yame Dentou Hon Gyokuro by using teacup with lid. Firstly add tea leaves and warm water into the tea cup carefully, cover it with the lid slightly tilted to one side, then enjoy the sweet aroma and savour the umami of the tea little by little. For those who are interested, please check the official website / SNS of "OHORI TERRACE" for more information about the schedule of the trial! >>
HERE
!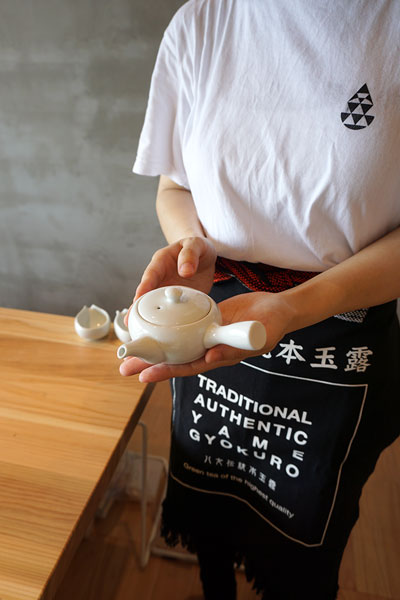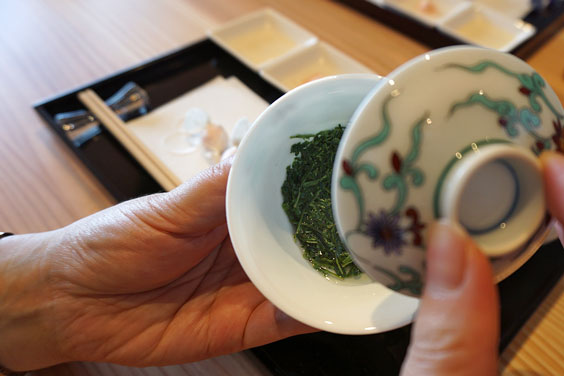 After the first infusion, you will be able to savour condensed little drops of the refined "Yame Dentou Hon Gyokuro"!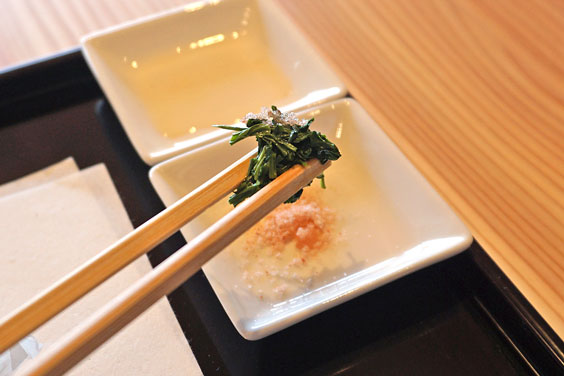 The tea leaves are so fresh and nutritious! You can even eat it with salt or the specially-made vinegar.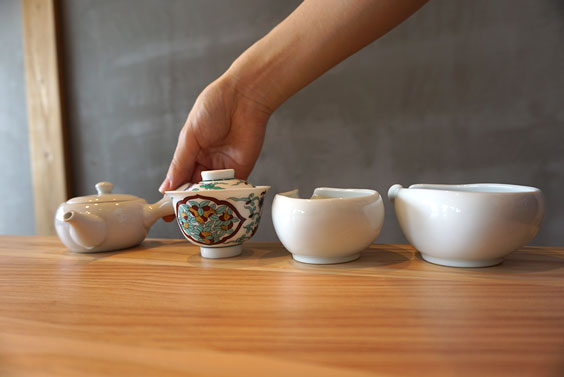 Tea set used for "Shizuku-cha".
INFORMATION
Yame Dentou Hon Gyokuro (八女伝統本玉露) - Shizuku-cha Experience / Trial
- Workshop venue: "OHORI TERRACE" (1-9 Ohorikouen, Chuo-ku, Fukuoka-shi Japan)
[OHORI TERRACE]
- Official Website:
http://ohori-terrace.jp/
- Facebook:
@ohoriterrace
- Instagram:
@ohori_terrace
* All information correct as of September 2020.
Related Articles