#伊都安蔵里 (ITO AGURI)

Enjoying the "wa" atmosphere in a 'kominka' restaurant, made from a renovated old Japanese-style house!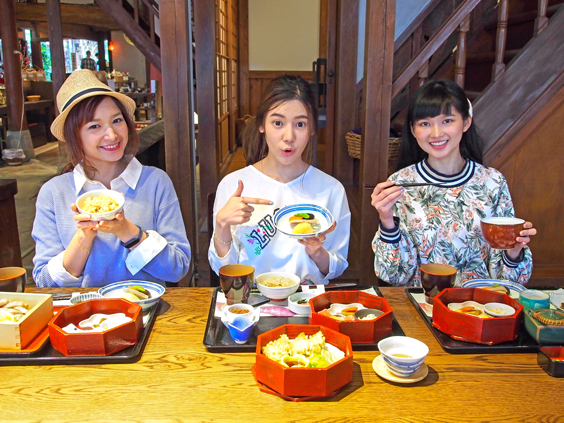 Starvingggg! It's time for lunch! There is an excellent 'kominka' restaurant in Itoshima, Fukuoka. Since we've come to Japan, let's enjoy the "wa (Japanese)" atmosphere!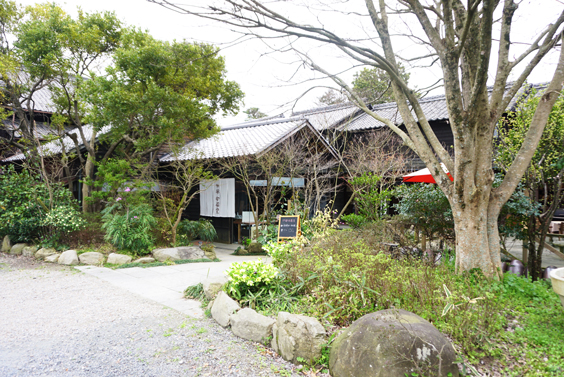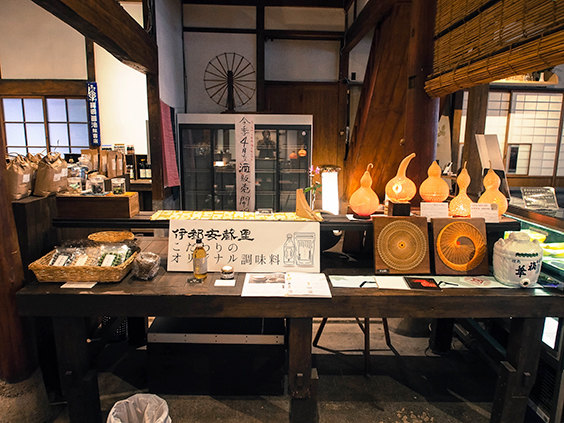 This time, together with the 2019 Thai Kawaii Ambassadors, we visited the elegant, wooden restaurant and cafe, "伊都安蔵里" (ITO AGURI). In the past, this place was a shoyu factory. An old building, built in the 1930s, is being re-used. Inside, the warmth of the wood is overflowing, and a calm atmosphere reminiscent of a nostalgic, old home somewhere, fills the space.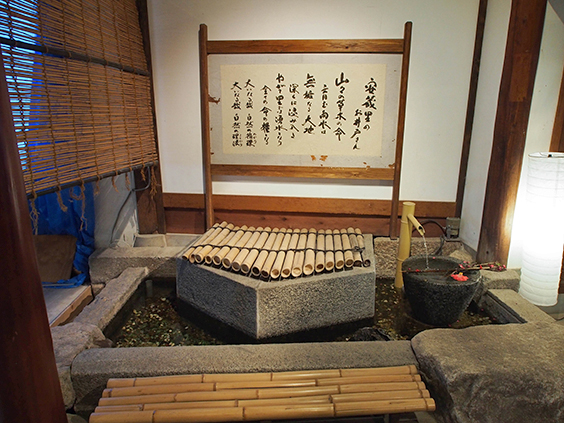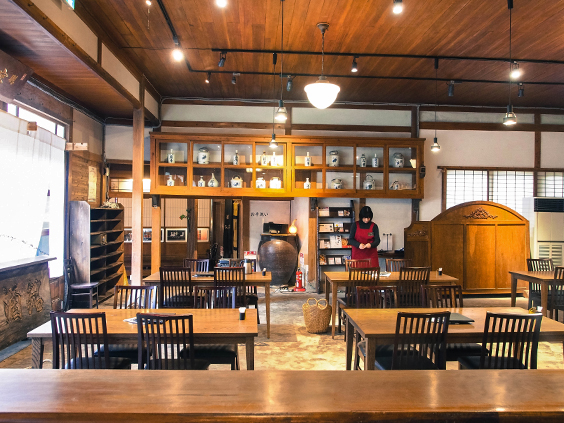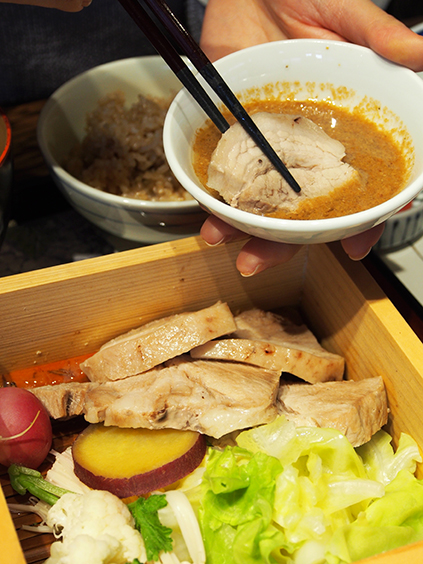 For the dishes, locally sourced and fresh ingredients are used in abundance. The simple taste is exactly that of Japan's "mother's flavour"! We had the "糸島豚のやわらか蒸し御膳" (lit.: Itoshima Pork Tender and Steamed Meal) [2,000 yen], which was made using the famous Itoshima branded pork, "Ito no Takara". The steamed pork and fresh vegetables were eaten together with the restaurant's original shiitake goma (sesami) sauce. It was really delicious!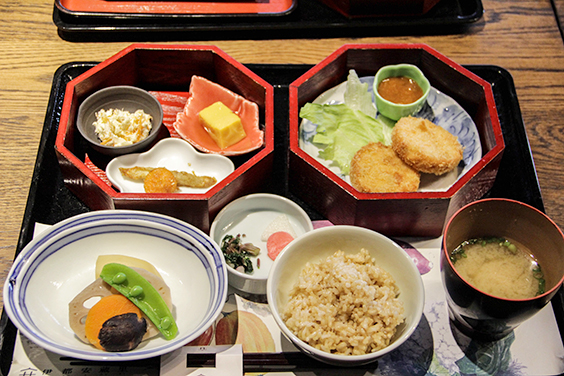 This is the "健康御膳" (Healthy meal) [1,500 yen]. Soybean croquettes and other healthy dishes, as well as seasonal vegetables are abundant! The "天然鯛茶漬け御膳" (lit.: Natural Sea Bream Chazuke Meal) [2,000 yen], sea bream is pickled in a shoyu-based sauce, is delicious, too! It's good to eat with just rice, or to eat with dashi stock. The dashi stock is also nice to enjoy on its own!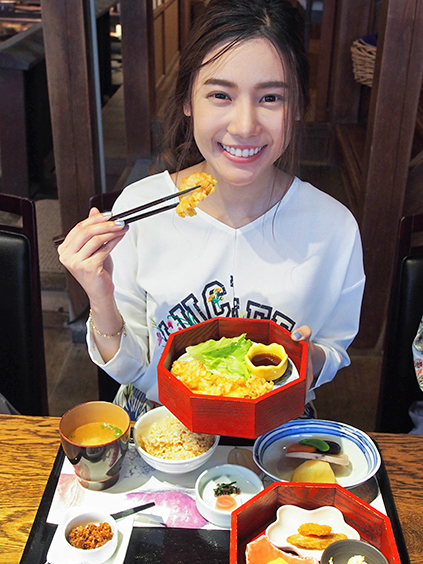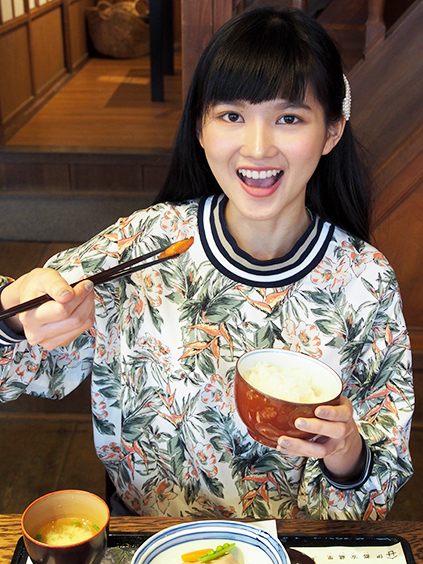 On another note, on the first floor there is a selection of traditional condiments, centering on miso and dashi. On the second floor there are spacious Japanese-style rooms with tatami floors, and in the annexed building, there is even a cafe corner! Those who love cafes and restaurants that have calm, hideaway-like atmosphere, be sure to drop by here at least once!
PROFILE
Worajan Sangngern (Nickname:Meow / Reiko)
After working as editor for the Thai editions of "SCawaii!" and "Ray", she is currently active in a range of fields as MC on TV programmes and Japan-related events, a translator, writer, columnist, and SNS influencer.
SNS
Blog :
https://reikobangkokneko.com/
Facebook :
@ReikoEditor
Instagram :
@reiko_ws
Twitter :
@Reiko_WS
YouTube :
@Reiko Meow
2019 asianbeat・FACo Kawaii Ambassador | Thai Kawaii Ambassador PROFILE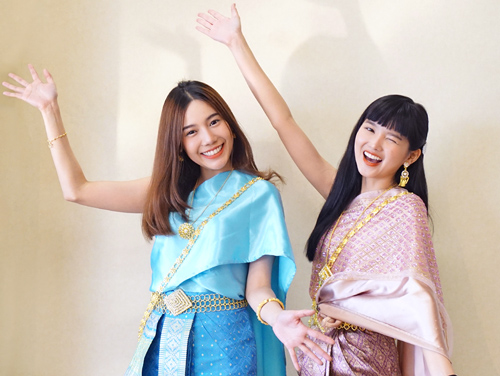 (From left) Thai Kawaii Ambassadors: Pornchanok Teerawan and Pornsaichon Wanthong
The two, who were chosen to represent Thailand at the 2019 asianbeat・FACo Kawaii Ambassadors Contest, toured Fukuoka City and Itoshima City. For detailed information on the Kawaii Ambassadors, Introducing detailed information on the Kawaii Ambassadors in the pages of "[Feature] FACo2019"!
>>
here!Thai Kawaii Ambassadors
■ Name: Pornsaichon Wanthong
■ Nickname: Namphon
■ Links:
Facebook
/
Instagram
■ Name: Pornchanok Teerawan
■ Nickname: Oaey
■ Links:
Facebook
/
Instagram
Related Articles