Fukushima Hachimangu (福島八幡宮)

Hachimangu, where priests turn into animated characters!? You can find exquisite gemstones woven into Goshuin-book covers!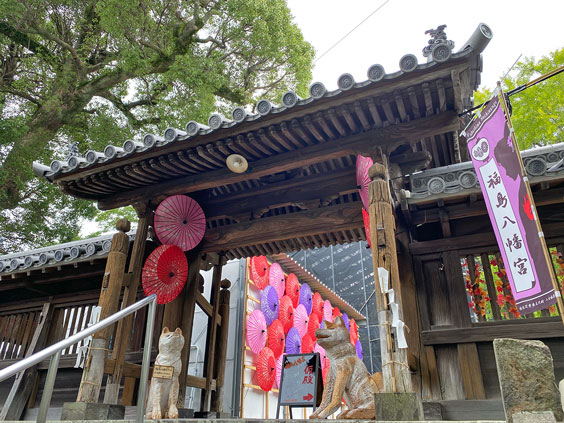 In this article, we'll be introducing Fukushima Hachimangu, which is located at the center of Yame City (Fukuoka Pref.) - famous for its elegant white-walled townscape. Established in 1661, a historic shrine dedicated to the nationally designated important intangible folk cultural property "Yame Fukushima Toro Ningyo" (karakuri puppet theater), it is a spiritual power spot you definitely want to visit as it is said to increase your chances to gain success and victory! Since the main shrine is undergoing major renovations until Dec. 2023 (forecast), you can pray at the temporary shrine within the premises instead. In addition to common prayers such as prayers to escape the grip of unlucky years, they also hold "pet prayers" to pray for the health and longevity of pets.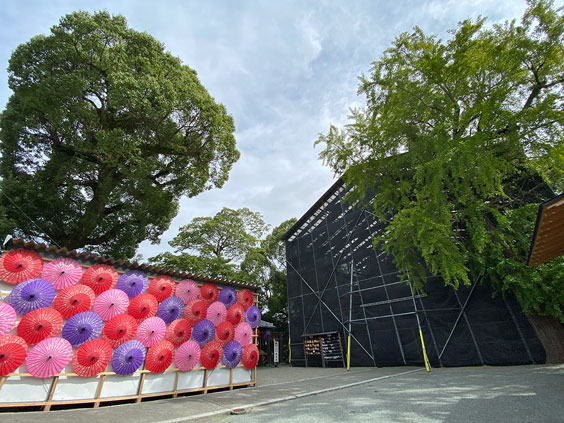 ▲ Check out this photo spot: these colorful glossy Japanese umbrellas are used as decoration for storage for the restoration materials of the main shrine.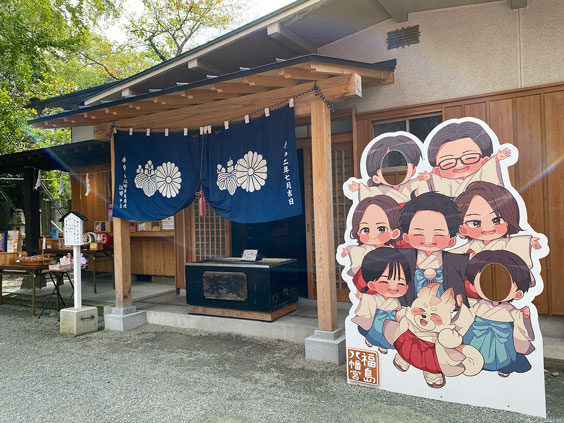 ▲ For a welcome inside the precincts a large illustration panel featuring animated characters of priests and shrine maidens awaits you
Goshuin stamps (fees required), which you can get when you visit a temple or shrine, are also quite unique here. There is a wide variety of photogenic goshuin stamps on offer: Delicate cut art stamps, cut eraser stamps featuring cute anime like characters, etc. About half of these 15 designs change every month, so if you are interested in buying one you should buy it right there and then. Fukushima Hachimangu has a lot to offer and makes visiting a shrine fun! Please stop by when you visit Yame next time.

* Goshuin explanation: It is a seal stamp you can obtain when visiting a shrine. Goshuin-cho are notebooks for storing these special stamps that you receive at each shrine.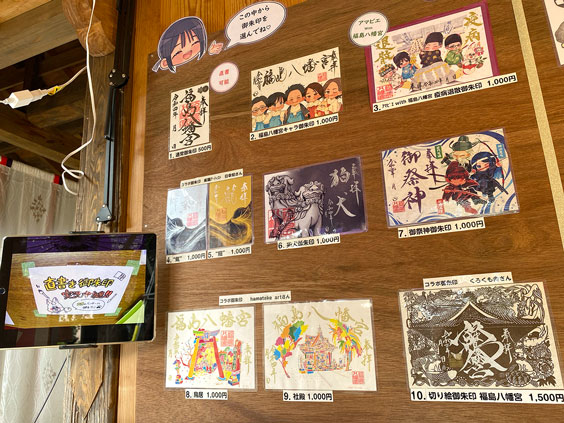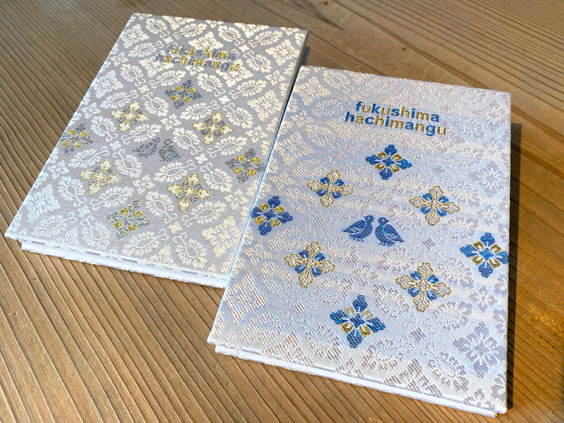 ▲▼ Jewel thread (diamonds which symbolize success and sapphires which are said to increase luck for work) is woven to make gorgeous
goshuin
book covers and amulets.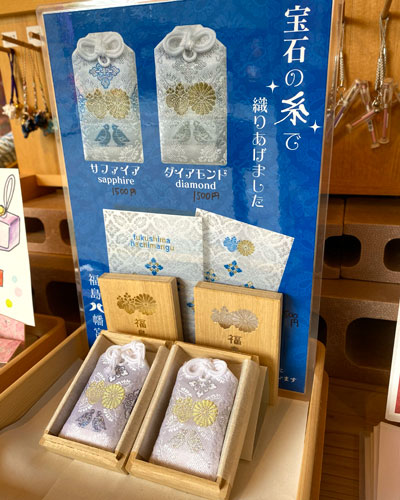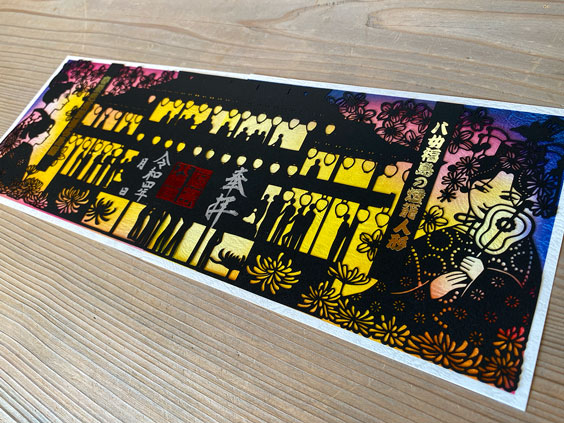 ▲▼ This mysterious looking goshuin cutout art was created by cutout atelier "Kurokumosha" based in Yame City.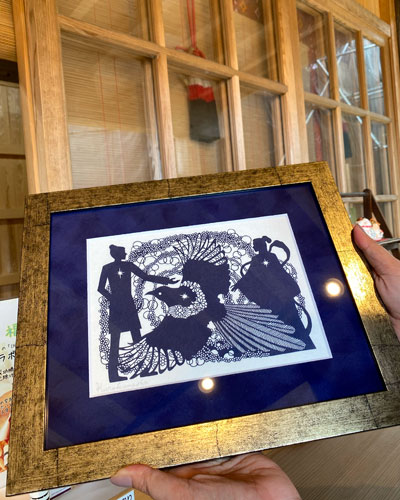 ▲ We had a chance to see this precious original copy of a cut art stamp! Just beautiful!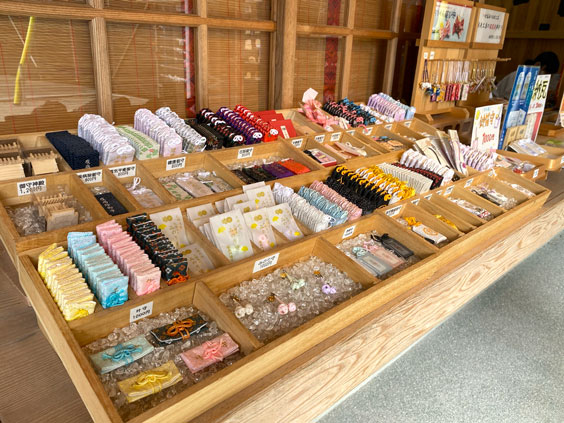 ▲▼ They have it all: a wide variety of amulets!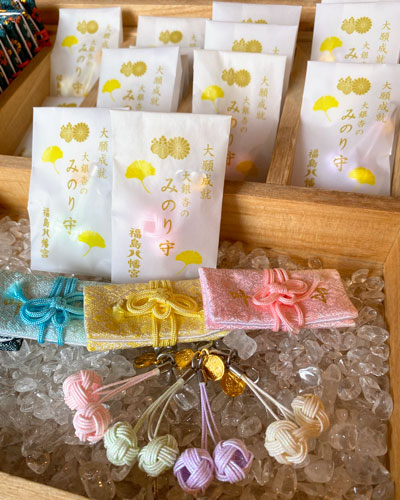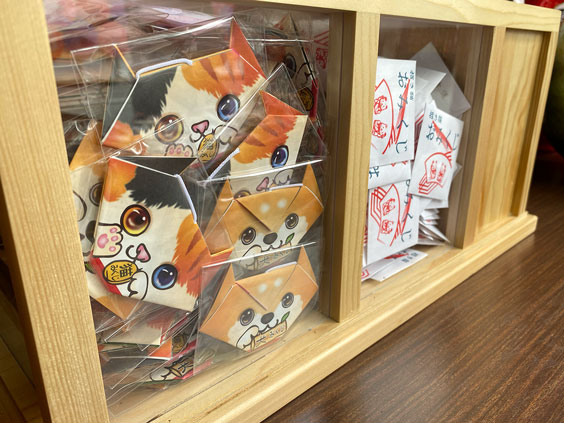 ▲▼ Pet fortune telling (above), Daruma fortune telling (below)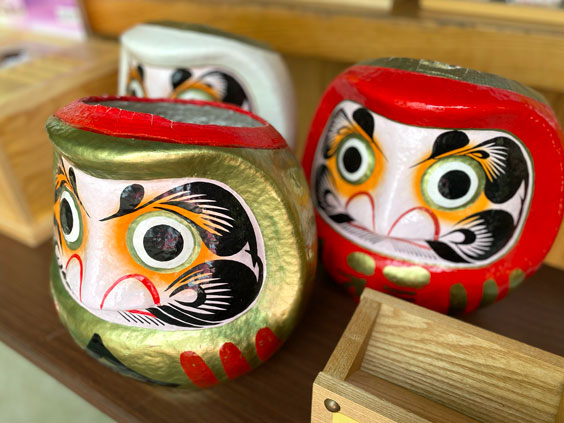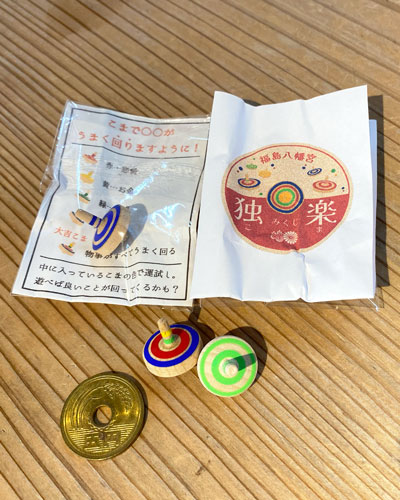 ▲▼ Other lucky charms like Yame's traditional crafted "Yame Koma"-tops (above) and amulets to ward of evil with "Hamaya"-motives (below) are also available.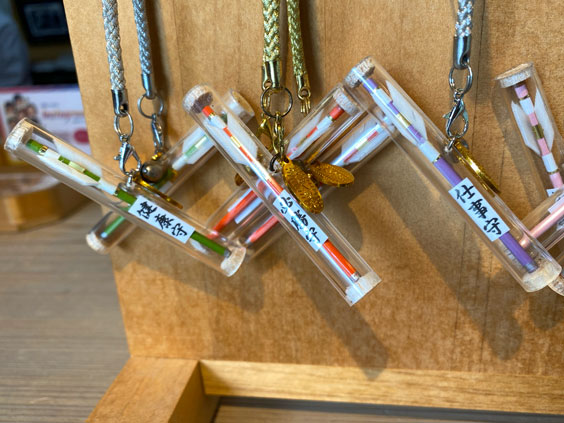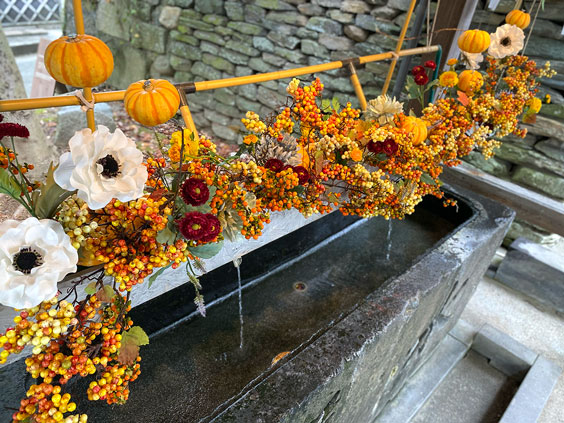 ▲ Don't miss the decorations of the water fountains that change with the seasons. The theme was halloween when we visited.
▲ There is also a "virtual worship" available for those who can not attend in person due to the pandemic, etc.
Fukushima Hachimangu (福島八幡宮)
- Hot spots around this area! -