Beef Motsunabe Restaurant Nanokawa / 牛もつ鍋 なの川
INFORMATION

In order to prevent the spread of COVID-19, some of the facilities might have taken various measures such as reducing business hours or temporarily closing their doors. For more information, please check the relevant facility's official website or social media account.



Shaved ice decently made by motsunabe restaurant would satisfy you until the last bite♪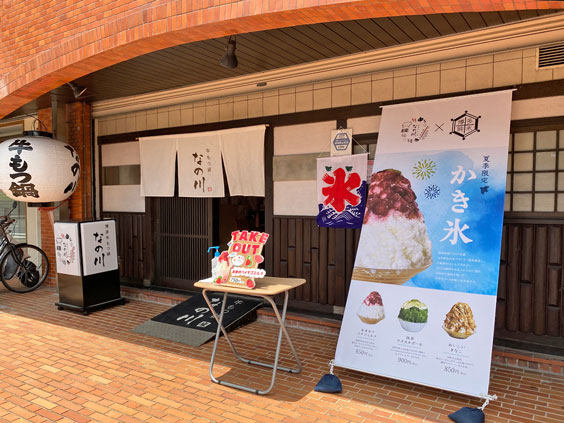 The 33-year-old beef motsunabe restaurant "Nanokawa" (in Fukuoka City) where lots of celebrity autographs can be found in the store, launched kakigōri (shaved ice) this June in collaboration with Hakata Junpyo, an ice brand in Hakata. It's a hidden shaved ice spot known to those in the know and is only serving shaved ice during lunch time.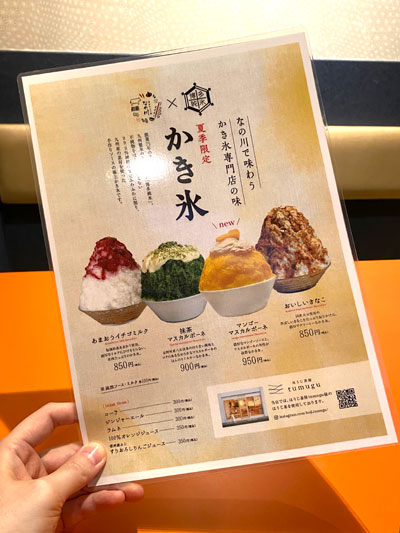 There are 4 types of shaved ice. The shaved ice made from long-frozen Hakata Junpyo ice is incredibly fluffy! With the handmade syrups using carefully selected ingredients, as well as a variety of flavours and toppings that you can choose from the menu, you will be able to enjoy different tastes♪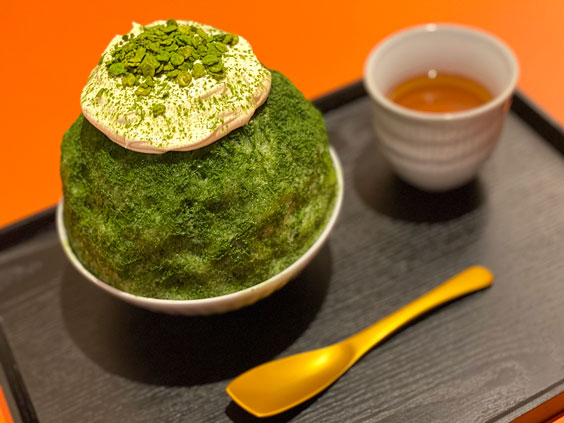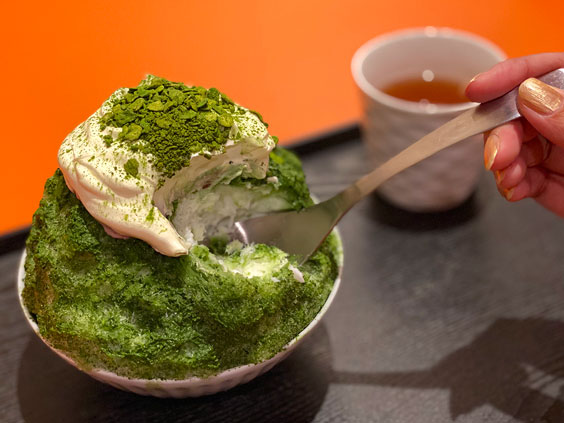 Here is the "Matcha Mascarpone" that uses yame matcha from Hoshinomura, Fukuoka Prefecture. The bittersweet syrup dyes the pure white ice into bright green; the rich and smooth mascarpone topping, azuki (sweetened red bean) and whipped cream inside add a milky taste to it. Granola and matcha powder is sprinkled on top, so you can enjoy a different texture. Have fun with the perfect combination!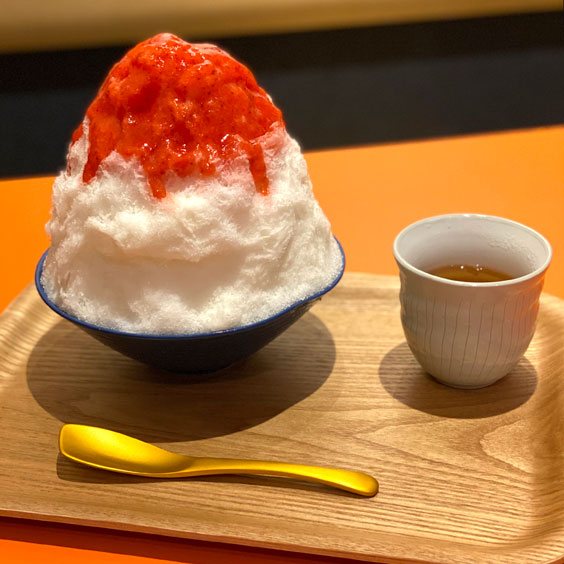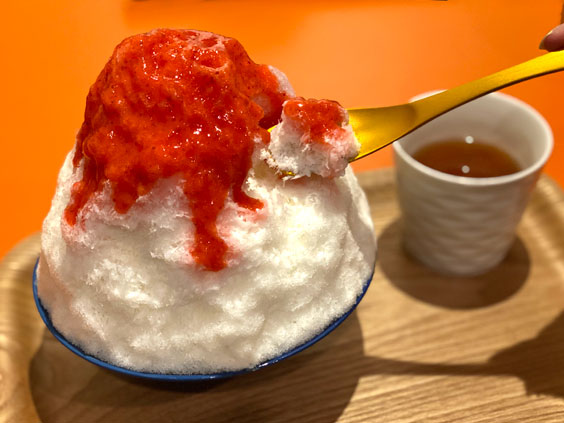 The "Amaou Strawberry Milk" made with famous Amaou strawberries from Fukuoka is a luxurious delight that comes with 8 layers of rich milk sauce, mascarpone cream, and syrup with exquisitely sweet and sour taste.
The restaurant will be serving kakigōri until mid September this year. You will find other flavours such as the refreshing "Mango Mascarpone" and "Oishii (delicious) Kinako" that comes with
shiratama dango
(sticky rice balls)♪ Come and try Nanokawa's kakigōri and be satisfied until the last bite♪
* Please check the Nanokawa official website or social media accounts for the availability of kakigōri before visiting.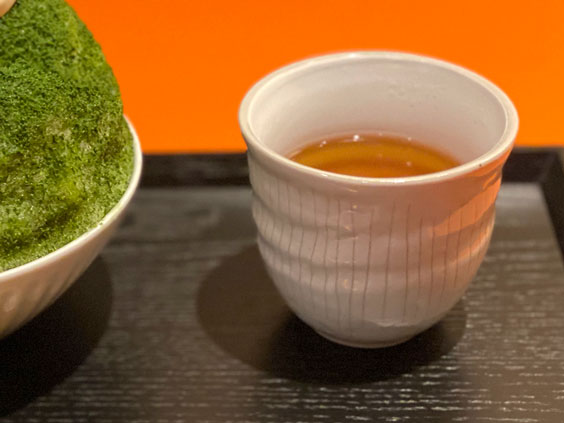 What goes best with kakigōri is the fragrant hōjicha of "Hojicha-ya tumugu", located in Nanokawa, Fukuoka City.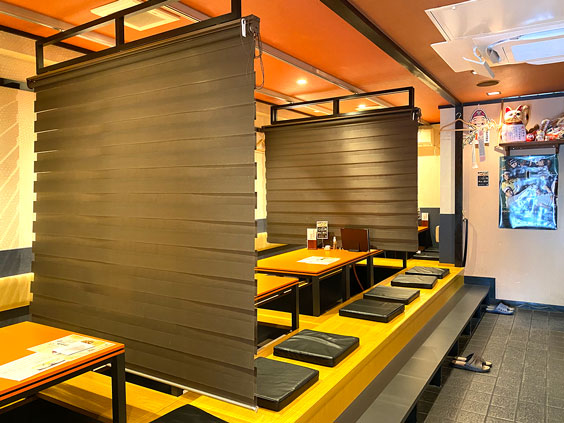 The restaurant has a calm and relaxed ambience. It offers only kakigōri during lunch time and only motsunabe for dinner.
INFORMASI
Beef Motsunabe Restaurant Nanokawa / 牛もつ鍋 なの川
- Address: Sunny Heim Hirao 1F, 2-5-12 Nanokawa, Chuo-ku, Fukuoka-shi Japan
- Opening Hours: 12pm-4:30pm (Kakigōri only) / 5pm-8pm (Dinner) *Operating hours were shortened as of the day of the interview
- Closing days: Irregular
- Official Website:
https://gyumotsunabe-nanokawa.com/
- Twitter:
@motsunanokawa
- Facebook:
@nanokawa
- Instagram:
@motsunabe.nanokawa
* All information correct as of July 2021. Store layout and food menu may differ from the current one.
- Hot spots around this area! -