THE GUNDAM BASE FUKUOKA
INFORMATION

In order to prevent the spread of COVID-19, some of the facilities might have taken various measures such as reducing business hours or temporarily closing their doors. For more information, please check the relevant facility's official website or social media account.



A GUNPLA store with one of the largest collections in Japan!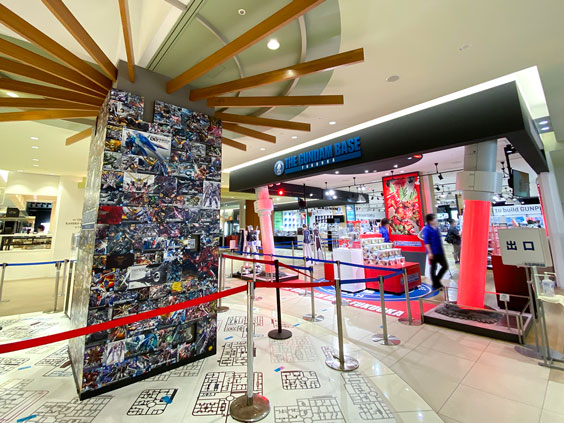 Inside the shopping complex "Canal City Hakata", which is popular among overseas visitors, there is a store specializing in GUNPLA (GUNDAM Series Plastic Model) called "THE GUNDAM BASE FUKUOKA"! This kind of facility only exists in Tokyo and Fukuoka at this point in time! The store is home to one of the most complete collections of GUNPLA products in Japan and also stocks limited edition items that can not be be purchased elsewhere. We found some unique GUNPLA items that were produced in collaboration with Hello Kitty. Indonesian influencers Stefi and Ayu were really intrigued by them! The displays feature GUNPLA designed by famous people and rare models. You are sure to have fun exploring the store! You can even assemble GUNPLA figures in the "Build Room" after you've made a purchase! It's definitely a must-visit spot for GUNPLA fans!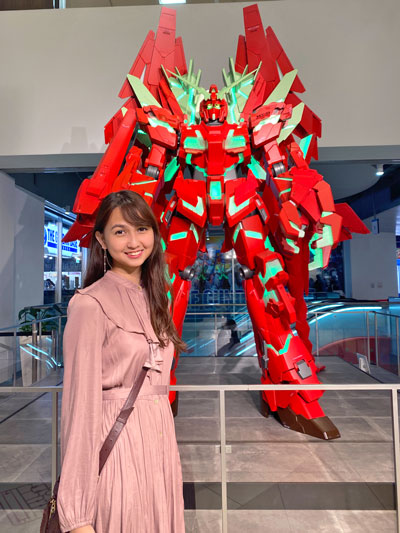 There is a "Unicorn Gundam Perfectibility" statue at the entrance! It is truly one of a kind! You won't see it anywhere else!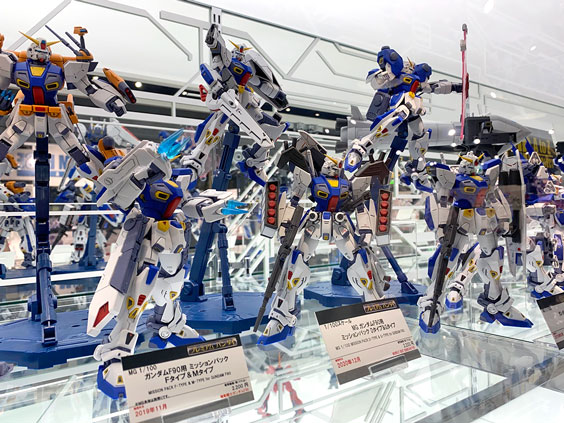 There are so many wonderful collections... Its hard to stop yourself buying them all!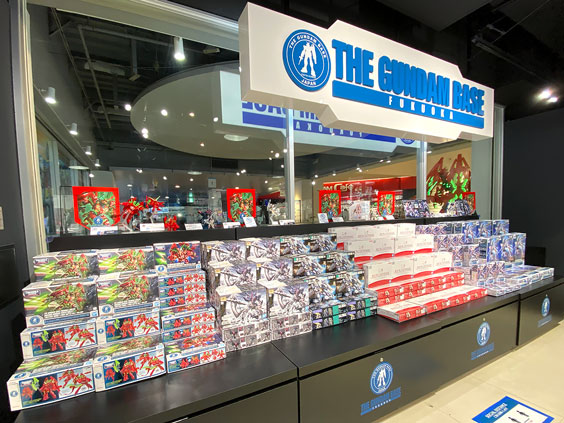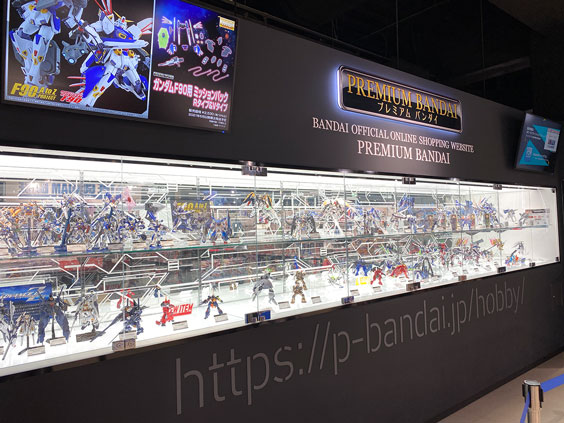 Ayu: GUNDAM is well-known in Indonesia. It is fair to say that it's one of the post popular Japanese robot-anime! There are various GUNPLA collections inside the store... I was surprised to learn that there are even some products that cost 30,000 yen!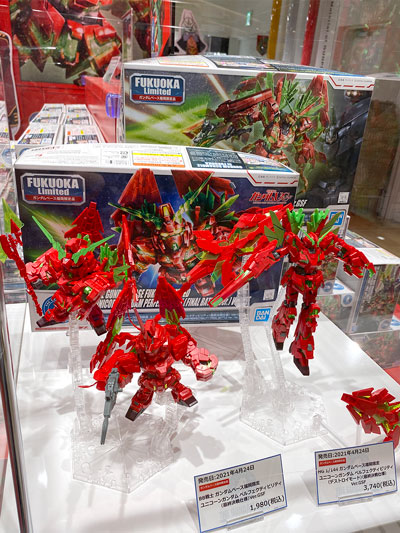 Inside the store you will be able to find limited edition models that are only available in Fukuoka!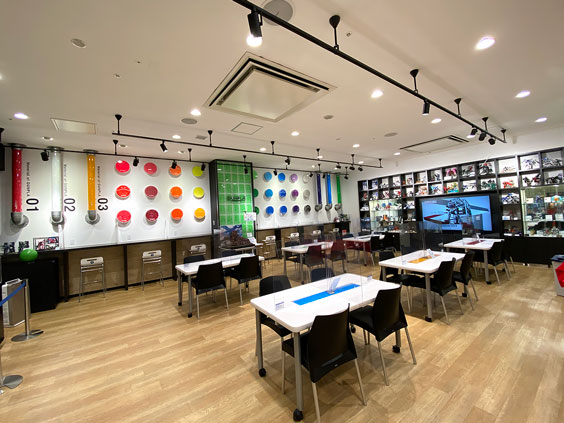 The "Build Room" is a space where you can exchange information with others. Why not share your passion for both GUNDAM and GUNPLA?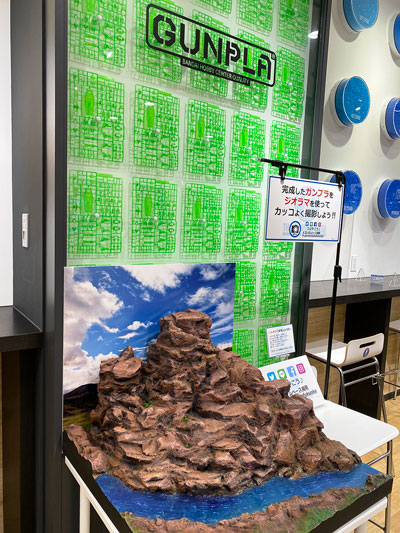 You can use this spot to create a diorama with the models you have assembled!

Stefi: It's so cool that there is a space set aside for assembling the GUNPLA that you buy. I was also surprised to see so many types of GUNPLA on the display... Especially the Hello Kitty inspired GUNDAM! It's so cute! It makes me want one in my room!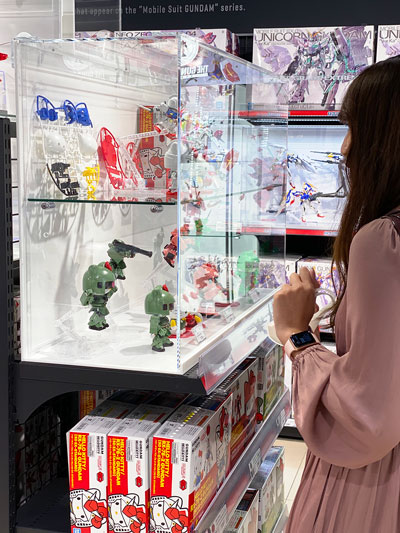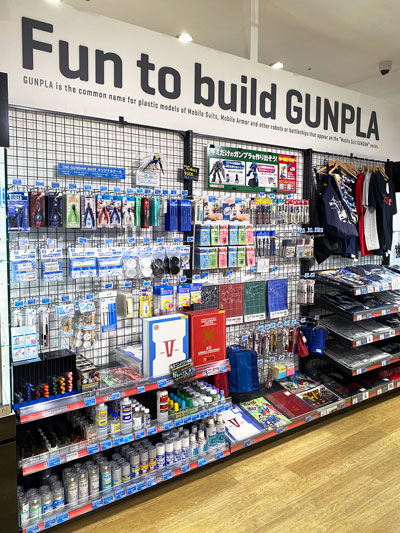 All kinds of custom parts and color paints are available!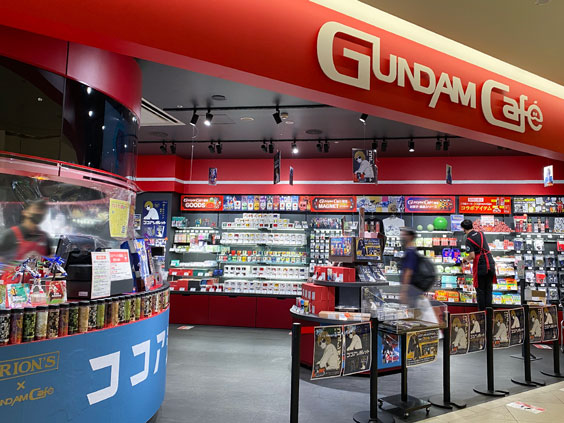 Enjoy the world of GUNDAM at the "GUNDAM cafe Fukuoka", which is located on the same premises.
Canal City Hakata Sun Plaza Stage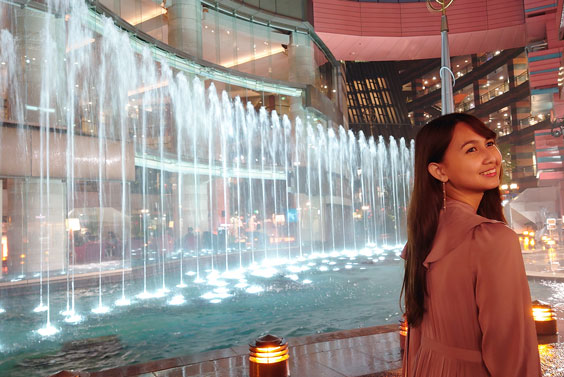 Here is Stefi having fun in front of Canal City Hakata's fountain shows!
Illuminations are currently up inside the shopping complex! (until 27th of February 2022)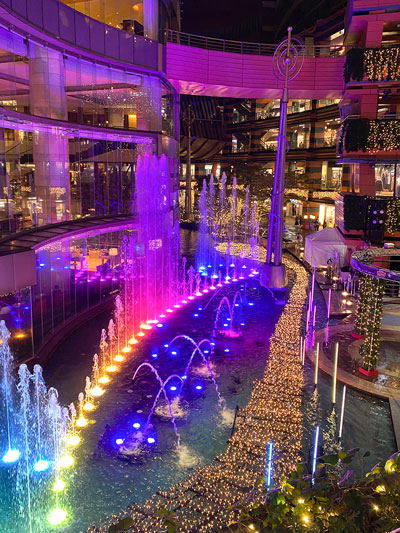 INFORMATION
THE GUNDAM BASE FUKUOKA
- Address: Canal City Hakata South Bldg 1F, 1-2 Sumiyoshi, Hakata-ku, Fukuoka-shi, Fukuoka-ken, JAPAN
- Official Website:
https://www.gundam-base.net/
- Twitter:
@gundambase_t
* All information correct as of October 2021. There are occasions when the layout of the store differs from the current. Products introduced in this article might be sold out or discontinued.
©SOTSU・SUNRISE ©1976, 2021 SANRIO CO., LTD. APPROVAL NO.S610842
INFORMATION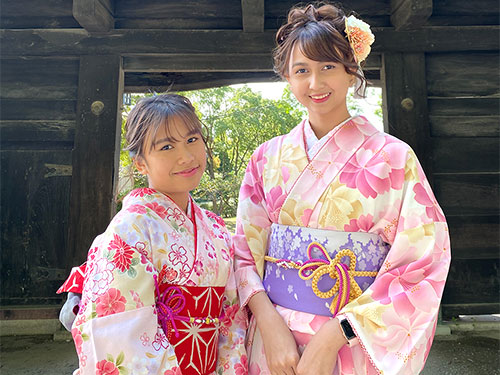 (From the left) Ayu and Stefi
Stefi (Stephanie Pricilla Indarto Putri)
- Twitter:
@sutepiii
- Instagram:
@sutepiii
- YouTube:
HERE
!
Ayu (Sasaki Ayu)
- Instagram:
@sasaki_lisana
Related Articles




- Hot spots around this area! -