Maki no Udon Kafuri Main Branch (牧のうどん 加布里本店)

The pride of Fukuoka... A truly unique udon restaurant!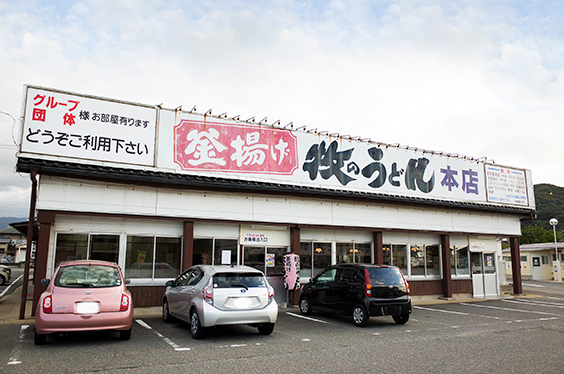 The popular udon chain "Maki no Udon" currently operates 18 restaurants in Fukuoka Prefecture. These well known restaurants have made a big impact in Fukuoka, a place that has a strong udon culture. The flagship branch is located in Kamiari, Itoshima City. It's about an eight minute walk from Kafuri Station on the JR Chikuhi Line. (*The Airport Line, which forms part of the Fukuoka City Subway, turns into the Chikuhi service at Meinohama Station.) "Maki no Udon" is essentially a roadside eatery. The main restaurant in Kafuri is sort of a model for what you can expect to find. The seating area is really spacious. Diners can sit at a table or on tatami matting. People across all age groups regularly enjoy the relaxed, easy-going atmosphere. They serve a unique style of udon that you will not find at many other places. That is why so many members of the public are drawn to "Maki no Udon."

You are probably wondering what is so unique about their udon. Well... For a start, their noodles are served straight from the pot. Udon noodles are traditionally rinsed in cold water after they have been boiled. This helps create a firm texture. "Maki no Udon" does things a little differently. They transfer the noodles to the bowl while still hot, which means that they have a soft, fluffy quality. Once you have tried their udon, there is no way that you will forget the texture! The loose noodles absorb the delicious flavors in the broth. It kind of reminds me of the pores on a person's skin. The tsuyu broth goes down as you eat your meal, but it seems as if the noodles do not decrease. It's almost as if they start to increase! It's like an optical illusion! There are kettles filled with broth on the tables, so feel free to top up your bowl if you start to run low! You won't find many udon restaurants like this! They have a great menu for visitors to choose from... Why not check-out their gobo-ten (tempura fried burdock) udon? Or you could sample one of their classics, such as the meat-topped Hakata Udon. The prices are reasonable and the servings are generous! A new restaurant also recently opened at Hakata Station!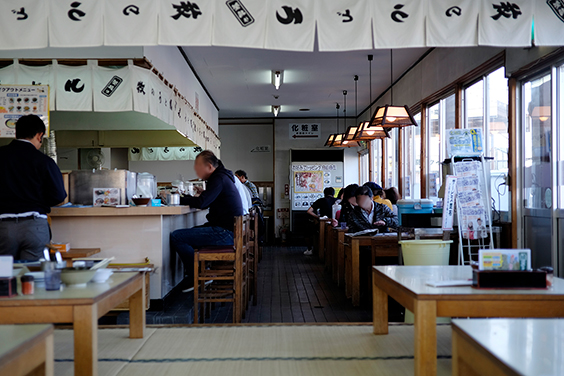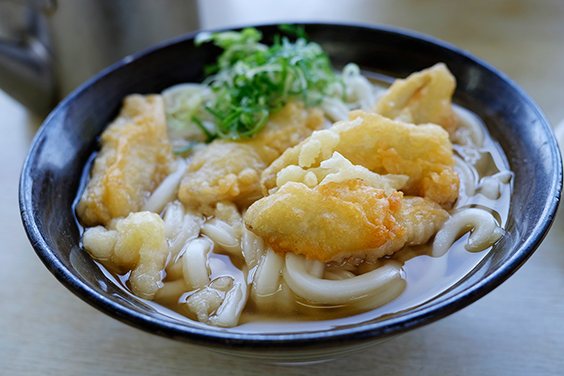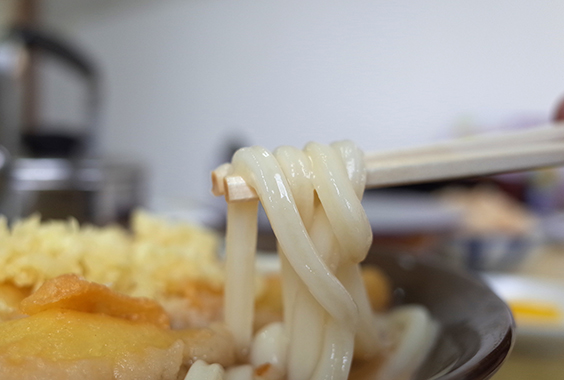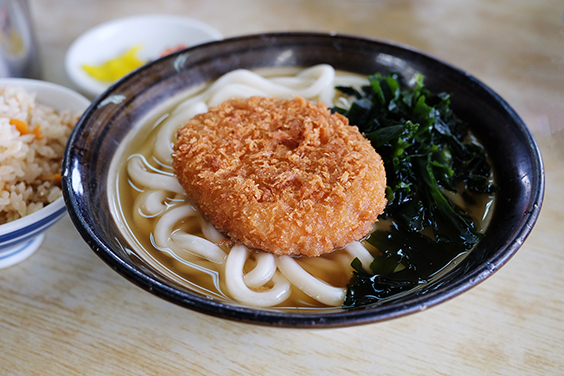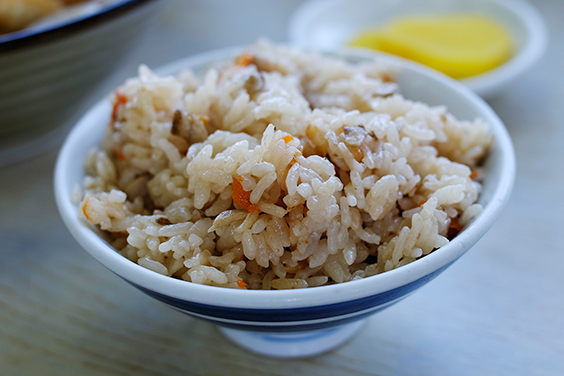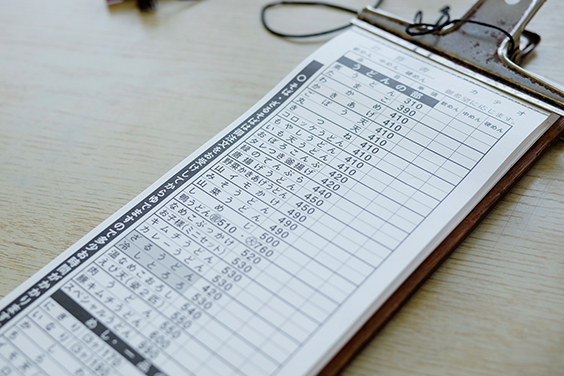 TEXT & PHOTO BY: Yuichiro YAMADA
INFORMATIOIN
Maki no Udon Kafuri Main Branch (牧のうどん 加布里本店)
Address: 1334-1 Kamiari, Itoshima-shi, Fukuoka-ken, JAPAN *About 8 minute walk from Kafuri Station (JR Chikuhi Line)
TEL: 092-322-3091
Capacity: 200
Opening Hours: 9:00 - 24:00
Closed: Third Wednesday of the month
Official Website:
https://www.makinoudon.jp/
*All information correct as of April 2019
WRITER PROFILE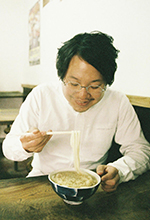 山田祐一郎 (Yuichiro Yamada)
Born in Fukuoka Prefecture 1978. Moved into the Fukuoka-based editing industry in 2003, and then began a career as a writer. Contributes articles for food and drink magazines, as well as informative Fukuoka publications. Established "KIJI" in August 2012. Became a noodle writer and started a web-based series called "Sono Ippai ga Tabetakute (lit. trans: I want to eat that bowl)" in the same year. Yamada uses the online resource to record the various kinds of noodles he samples on an almost daily basis. Published a book titled "Udon no Hanashi Fukuoka (lit.: Udon Noodle Talk Fukuoka)" that delves deeper into Fukuoka's udon culture and the local area's role as a pioneer of the food in July 2015. Also released "Noodle Writer Hizou no Ippai Fukuoka (lit.: Noodle Writer Treasured Bowl Fukuoka)" in March 2019. The book introduces the reader to a wide range of noodles (such as udon, ramen, and champon) and recommends some of the best places to find tasty dishes in Fukuoka city. Has developed the motto "One Day One Noodle a day." Now seeks out delicious noodle dishes both at home and abroad. His work has gained a considerable amount of attention from noodle fans.
■ Related sites
- KIJI:
http://ii-kiji.com/
- Web-based noodle magazine "Sono Ippai ga Tabetakute (lit. trans: I want to eat that bowl.)":
http://ii-kiji.com/sonoippai
- App version "KIJI NOODLE SEARCH": http://ii-kiji.com/app
Related Articles
External Links