みやけうどん (Miyake Udon)

Enjoy a taste of traditional Hakata Udon!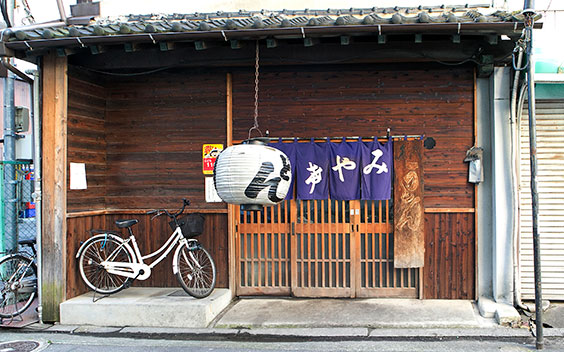 There is probably lots of people out there who want to try authentic Hakata udon. If that sounds like you, then be sure tp check-out
Inaba Udon
or another restaurant you should definitely visit is called Miyake Udon. There are many reasons that this longstanding eatery, which was established in 1954, is so great. This food joint serves diners udon
noodles that have been boiled
. This is traditional way to make Hakata Udon and it used to be very popular. Miyake Udon have been preparing their noodles in this way for a long time. Even now, they continue to serve their noodles in the same way. You'll be amazed by the transparent quality of the golden tsuyu broth. A plain bowl of udon is 320 yen. Each topping will cost you an extra 80 yen. There are a range of delicious treats you can order on top of your udon, such as
gobo-ten
(tempura fried burdock), maruten (circular shaped fried fish cakes), or ebi-ten (tempura fried shrimp). If you had to choose three words to describe Miyake Udon, it would be fast, cheap, and delicious! These core qualities have helped this establishment develop into the long-standing restaurant that is so popular today.
The restaurant remains largely unchanged since it first opened. The interior gives you a sense of the eatery's history. You can see that the wooden chairs and tables have been used for a long time. The wear and tear can be seen by the naked eye. Even the floor beneath your feet adds to the atmosphere inside the establishment. The noodles have already been boiled, so the dish will be served very soon after you have placed your order. It usually takes the staff about two to three minutes to plate up the food. It might only take one minute on a fast day. The boiling process gives the noodles a slightly fluffy texture, which goes perfectly with the soup. The slightly thicker udon noodles will help you get every last ounce of flavor from the broth. The soft, fluffy texture of the noodles will certainly put a big smile on your face, while the homely taste will put your mind at ease. As I was enjoying their food, a lovely memory suddenly came to mind... I remembered eating a bowl of udon with my parents when I caught a cold as a child. That's the enduring quality of a warm broth and soft noodles! Even if you do not feel particularly hungry, you can't help but get a sense for the care and attention that has gone into this udon dishes. Visitors are sure to feel the love that is infused into Miyake Udon's noodles!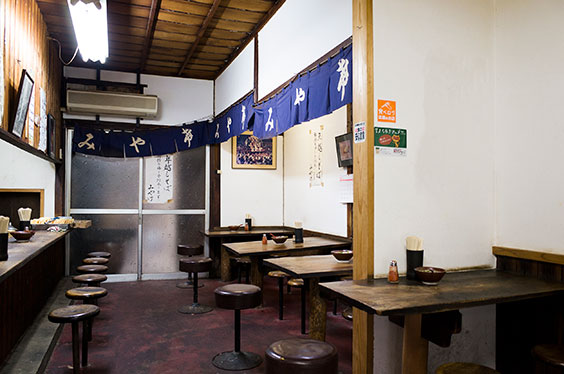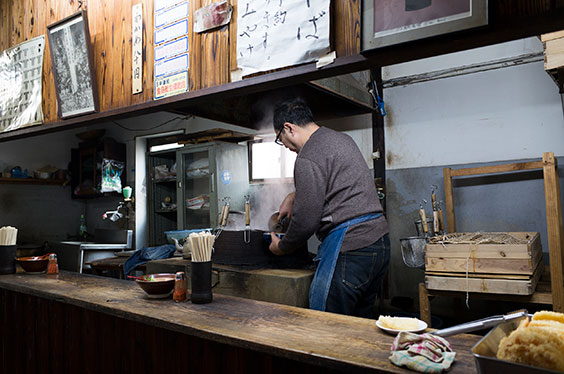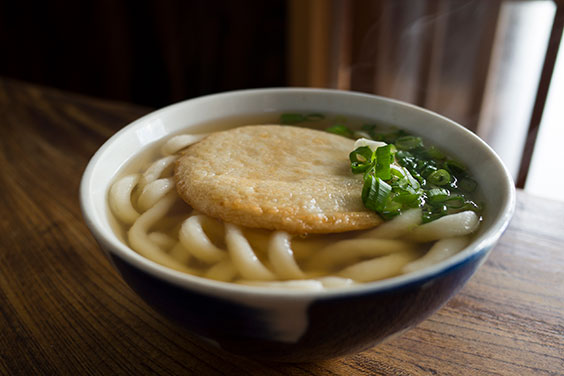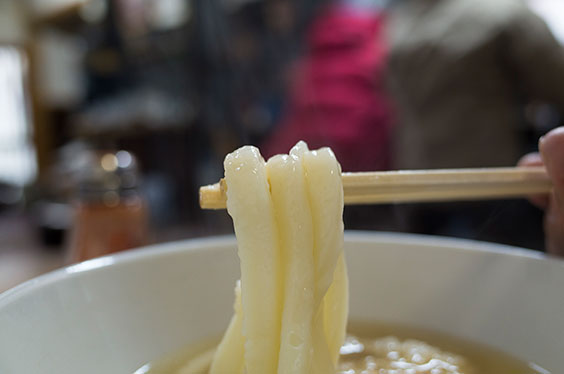 TEXT & PHOTO BY: Yuichiro Yamada
INFORMATION


みやけうどん (Miyake Udon)

Address: 10-24 Gofuku-machi, Hakata-ku, Fukuoka-shi, JAPAN * About 2 minute walk from Gofuku-machi Station (Fukuoka City Subway Kuko Line).
TEL: 092-291-3453
Capacity: 38
Opening Hours: 11:00 - 18:30 (Saturdays: Open until 17:30)
Closed: Sundays, public holidays

* All information correct as of July 2019.
WRITER PROFILE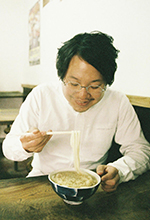 山田祐一郎 (Yuichiro Yamada)
Born in Fukuoka Prefecture 1978. Moved into the Fukuoka-based editing industry in 2003, and then began a career as a writer. Contributes articles for food and drink magazines, as well as informative Fukuoka publications. Established "KIJI" in August 2012. Became a noodle writer and started a web-based series called "Sono Ippai ga Tabetakute (lit. trans: I want to eat that bowl)" in the same year. Yamada uses the online resource to record the various kinds of noodles he samples on an almost daily basis. Published a book titled "Udon no Hanashi Fukuoka (lit.: Udon Noodle Talk Fukuoka)" that delves deeper into Fukuoka's udon culture and the local area's role as a pioneer of the food in July 2015. Also released "Noodle Writer Hizou no Ippai Fukuoka (lit.: Noodle Writer Treasured Bowl Fukuoka)" in March 2019. The book introduces the reader to a wide range of noodles (such as udon, ramen, and champon) and recommends some of the best places to find tasty dishes in Fukuoka city. Has developed the motto "One Day One Noodle a day." Now seeks out delicious noodle dishes both at home and abroad. His work has gained a considerable amount of attention from noodle fans.
■ Related sites
- KIJI:
http://ii-kiji.com/
- Web-based noodle magazine "Sono Ippai ga Tabetakute (lit. trans: I want to eat that bowl.)":
http://ii-kiji.com/sonoippai
- App version "KIJI NOODLE SEARCH": http://ii-kiji.com/app