Noko Udon Nagao Honten / 能古うどん 長尾本店
INFORMATION

In order to prevent the spread of COVID-19, some of the restaurants might have taken various measures such as reducing business hours or temporarily closing their doors. For more information, please check the relevant facility's official website or social media account.



Try the trademark noodles which are thin and chewy udon noodles!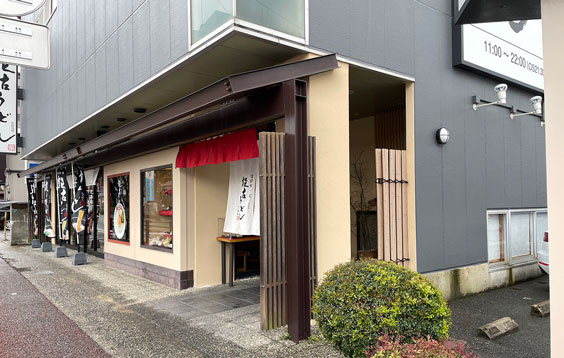 Did you know that Fukuoka Prefecture is said to be the birthplace of Udon noodles? Even nowadays there are many different Udon restaurant chains that make many customers happy by feeding their hungry bellies. One of these chains is called "Noko Udon" and its head office is in Nagao, Fukuoka City. It is a popular udon chain with 8 stores spread around Fukuoka Prefecture. It is about a 10-minute taxi ride from Chayama station (Fukuoka City Subway Nanakuma Line) to Nagao Honten (main store). If you prefer the convenient bus, you could take a bus from nearby Nishi-Nippon Railroad (Nishitetsu) stations. The restaurant also offers a parking lot so another option is to take your own car to visit this store.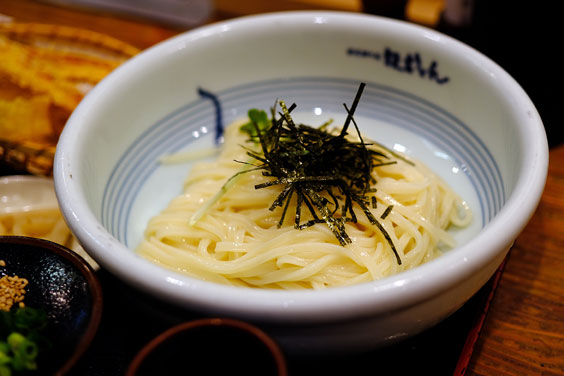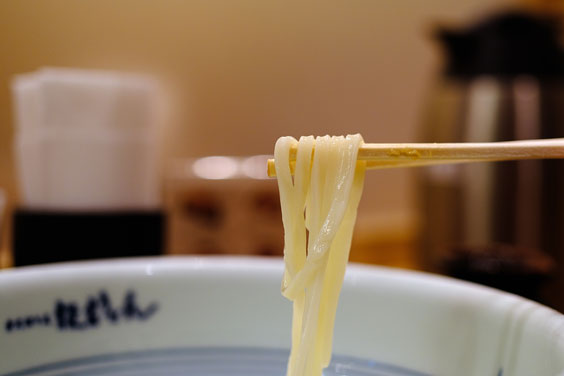 If you want to know what Noko Udon's USP is, it's their thin Udon noodles. Generally Hakata Udon noodles are thick and soft, but these noodles are different. You can enjoy the noodles as "Bukkake" or "Tsukemen" type. They are similar types, the sauce/soup is served separately from the noodles. With the "Bukkake" type you pour the soup over cold, firm noodles, and with the "Tsukemen" type you dunk each bite of noodles in a mentsuyu-sauce. You might also know this dish as "Zaru-udon". It is not only popular in summer but also in the cold winter months. The supple texture of the thin noodles is also delicious in a conventional warm udon dish.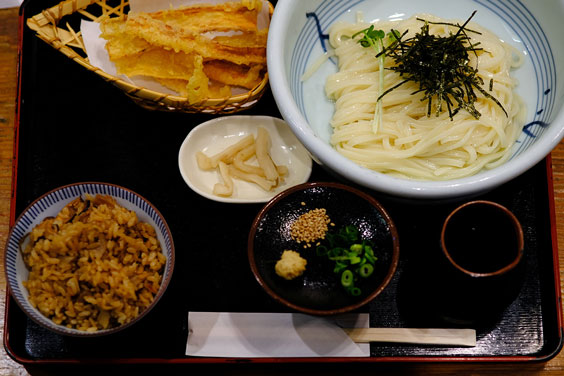 The store boasts a wide range of dishes and also set menus, which are really great value for money. My personal favorite is the "Kashiwa-gobou"set: the udon is served with gobou (burdock) tempura and flavored chicken rice. You have the choice of either chilled Tsukemen noodles or warm noodles in soup stock.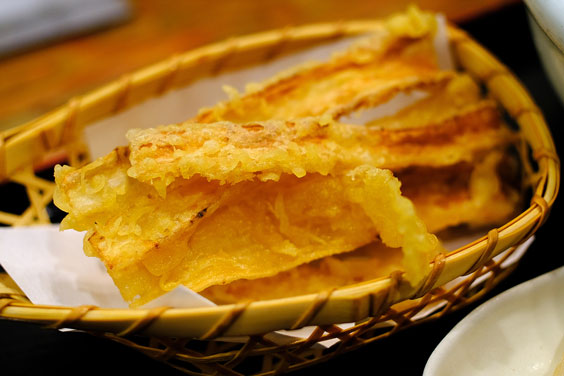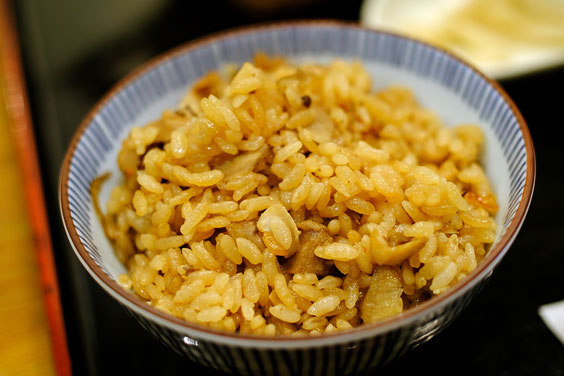 TEXT & PHOTO BY: Yuichiro Yamada
INFORMATION
Noko Udon Nagao Honten / 能古うどん 長尾本店
- Address: 3-8-1 Nagao, Jyonan-ku, Fukuoka-shi Japan
- Tel.: 092-553-1040
- Capacity: 50
- Opening Hours: 11:00 - 22:00 (OS 21:30)
- Open all year round
- Official Website:
https://www.noko-udon.com/apps/note/
* Please Note: Business hours and closing days may differ due to the COVID-19 outbreak.
* All information correct as of July 2022.
WRITER PROFILE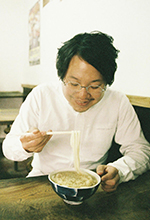 山田祐一郎 (Yuichiro Yamada)
Born in Fukuoka Prefecture 1978. Moved into the Fukuoka-based editing industry in 2003, and then began a career as a writer. Contributes articles for food and drink magazines, as well as informative Fukuoka publications. Established "KIJI" in August 2012. Became a noodle writer and started a web-based series called "Sono Ippai ga Tabetakute (lit. trans: I want to eat that bowl)" in the same year. Yamada uses the online resource to record the various kinds of noodles he samples on an almost daily basis. Published a book titled "Udon no Hanashi Fukuoka (lit.: Udon Noodle Talk Fukuoka)" that delves deeper into Fukuoka's udon culture and the local area's role as a pioneer of the food in July 2015. Also released "Noodle Writer Hizou no Ippai Fukuoka (lit.: Noodle Writer Treasured Bowl Fukuoka)" in March 2019. The book introduces the reader to a wide range of noodles (such as udon, ramen, and champon) and recommends some of the best places to find tasty dishes in Fukuoka city. Has developed the motto "One Day One Noodle a day." Now seeks out delicious noodle dishes both at home and abroad. His work has gained a considerable amount of attention from noodle fans. Currently, Yamada has taken over his father's noodle-making business and works on making noodles as a representative of the noodle factory "Yamada Seimen".
■ Related sites
- KIJI:
http://ii-kiji.com/
- Web-based noodle magazine "Sono Ippai ga Tabetakute (lit. trans: I want to eat that bowl.)":
http://ii-kiji.com/sonoippai
- App version "KIJI NOODLE SEARCH": http://ii-kiji.com/app
Related Articles