Interview Now - 松山洋 (Matsuyama Hiroshi) & Yoann Gueritot -(1/2)

CyberConnect2 (CC2) is a video game developer based in Fukuoka, Japan. Celebrating its 25th anniversary, CC2 released its first self published title "
Fuga: Melodies of Steel
" in July! This dramatic simulation RPG carries the theme of "war, vengeance, kemono" and is available in 9 languages, such as Japanese, English and French (*Korean and German will be available in November 2021). Here is the interview with key persons in the development ― the CEO of CyberConnect2, Matsuyama Hiroshi, and the creative director/game designer Yoann Gueritot!
Heart's full of emotion knowing it's been appreciated all over the world!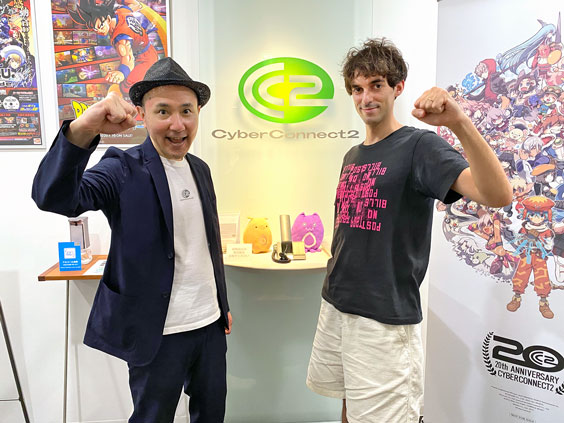 asianbeat: First of all, how do you feel after "Fuga: Melodies of Steel" was released on 29th July (Thu)?
Matsuyama Hiroshi
: I'm so full of emotion knowing that it's available on all platforms and is appreciated all over the world! We were supposed to complete the production in about one and a half years but it turned out to be 3 years. However, that gives me enough confidence to recommend this title to everyone.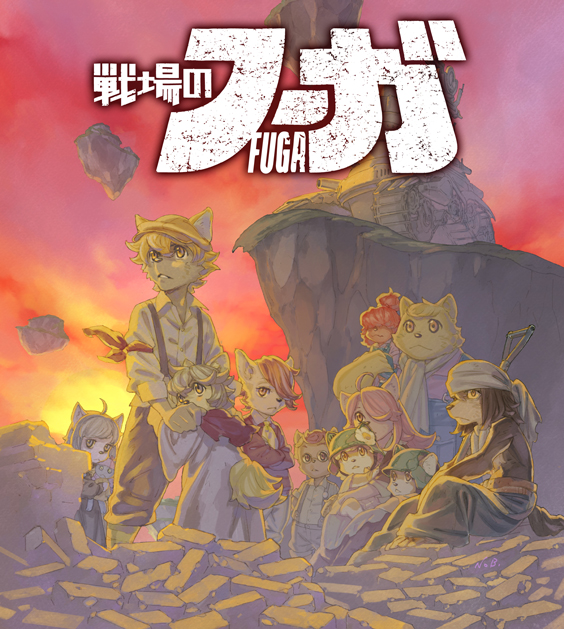 Yoann Gueritot: The production was tough (lol). But I'm glad to see game streamers from all over the world posting commentary one after another since it was released, so I have great expectations.

Matsuyama: The comments like, "Just so much fun," "My heart hurts, in a good way" ー We've been receiving lots of positive feedbacks on Fuga, and we share those comments on our company's chat app right away.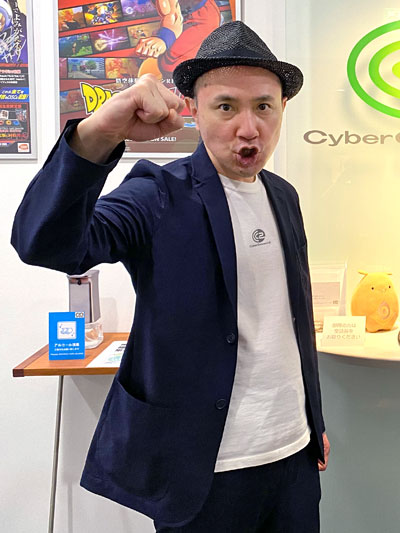 Matsuyama Hiroshi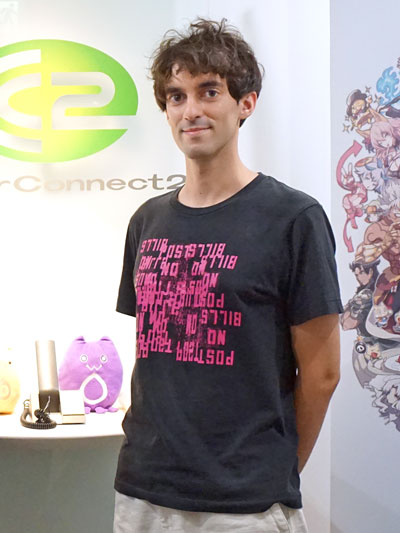 Yoann Gueritot
Yoann: Someone also commented that the game balance is great. It was actually a result of a conflict between me and Mr. Matsuyama.

Matsuyama: We were aiming for an excellent balance which the enemies aren't too strong or too weak, and I'm so excited that we're getting responses as what we expected! Yoann tended to make it difficult, when I told him to lower the difficulty level he'd change only a little bit (lol). So I'd say it's the perfect balance we've created after all these conflicts.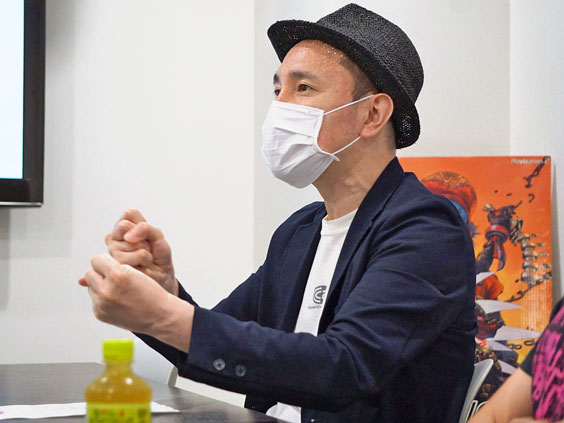 ab: The balance between the cute characters and the dark theme of "war, vengeance, kemono" seems amazing too.
Matsuyama
: The character designs were inspired by "Tail Concerto", a 3D action adventure game developed over 20 years ago. Despite the cute appearance, it is actually a serious story. With the contrast as a hook, I had the idea of making something that people would be addicted to and get the feeling like "this is more than what I've expected".
ab: The storyline is about 12 children being forced to make life decisions and carry on with the battle. What are the things that you focused on when creating the story?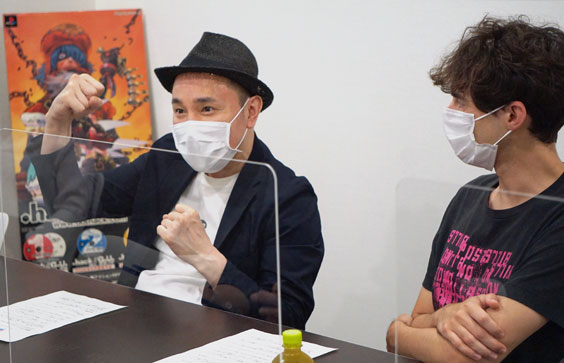 Yoann
: The multiple endings that change the climax depending on how the player "treats children". It's a way to allow players to enjoy the game twice or even three times.
Matsuyama
: I wanted to combine game and drama together. Will the player sacrifice the 12 characters who're like his/her children? And when the player has overcome the obstacles, there's a drama. Even when players have completed the game, most of them reach the "normal ending", which is why there'll be a hint like "Is this really the end?" that would guide them to the "true ending". Probably about 1 in 20 to 30 people reached the "true ending" for the first time.
ab: How long is the play time?
Matsuyama
: According to the test/monitor results, it was around 15 hours. Usually they become stronger in the second and third round so it takes less than 10 hours to complete, and it takes about 25 hours in total for 2 rounds.
Yoann
: There's a French who's played for 9 hours in a row. I'm really happy to see people enjoying it. It's still new so not many game guides can be found, I hope the players face the troubles and have lots of fun.