"'Kimetsu no Yaiba' Matsuri Biyori" is taking place in Fukuoka City and runs until 15th May 2022!
INFORMATION

In order to prevent the spread of COVID-19, some of the facilities might have taken various measures such as reducing business hours or temporarily closing their doors. For more information, please check the relevant facility's official website or social media account.



Play fun games and get your hands on some original prizes!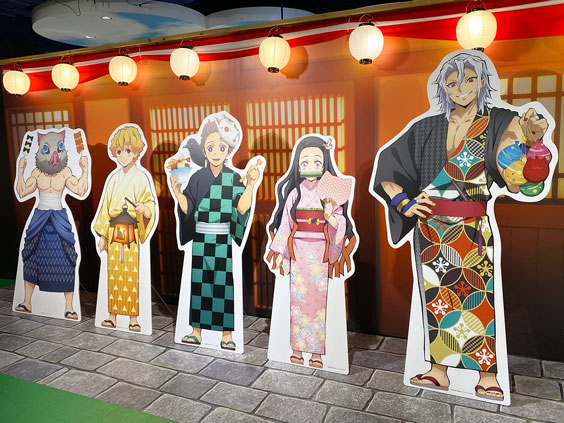 These life-size cut-outs were produced by "ufotable!" It's fun to stand shoulder-to-shoulder with the characters!
"'Kimetsu no Yaiba' Matsuri Biyori" is taking place at Canal City OPA (Fukuoka City) right now! The TV anime "Kimetsu no Yaiba" and the Tokyo-based indoor entertainment complex "NAMJATOWN" have collaborated on this special event! The festival is being held simultaneously at three locations in Tokyo, Yokohama, and Fukuoka! You'll be able to see some of the show's main characters' (including Kamado Tanjiro and Uzui Tengen) illustration wearing traditional kimono-style outfits in a fun festival setting. The venue has even been made to resemble a lantern-lit yagura-style stage. We can't wait for everyone to check it out!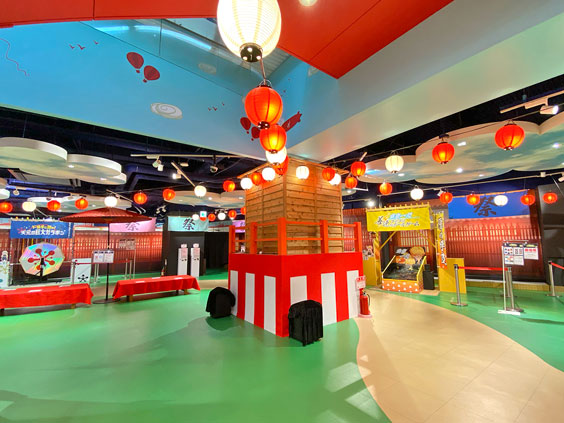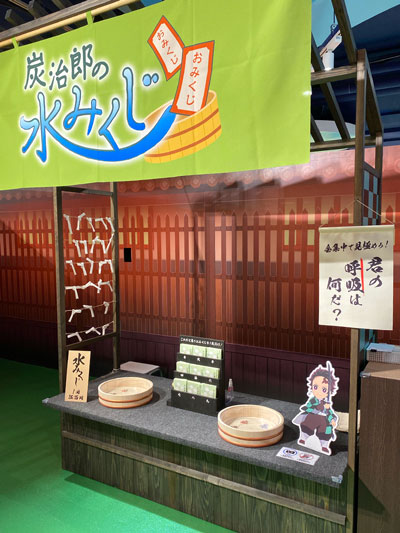 Tanjiro's "Mizu-mikuji" (Tanjiro's Water Fortune)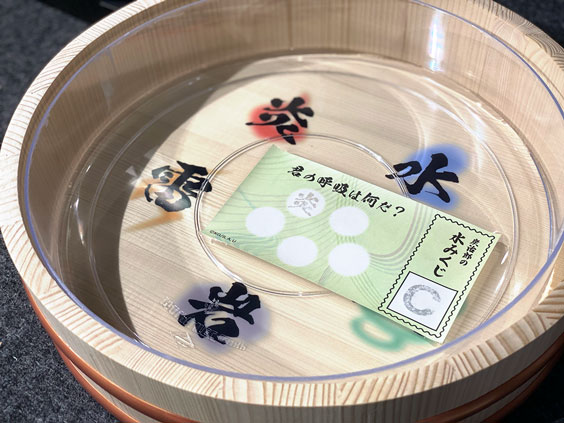 Inside the venue, there are five types of mini-games that give visitors the chance to win some original prizes. A shop / corner selling goods has also been set up. At the attraction called "Tanjiro's Mizu-mikuji (lit.: Tanjiro's Water Fortune)," you can find out what "kokyu" (Breathing Style) by soaking an omikuji (small pieces of paper that have people's fortunes written on them) in water. Gives the wheel a spin at the mini-game "Dohade ni Mawase! Tengen no Kyodai Garapon (lit.: Spin as much as you can! Tengen's Giant Lottery Wheel)" and you'll hear Uzui Tengen's famous catchphrase come booming out! It's so much fun!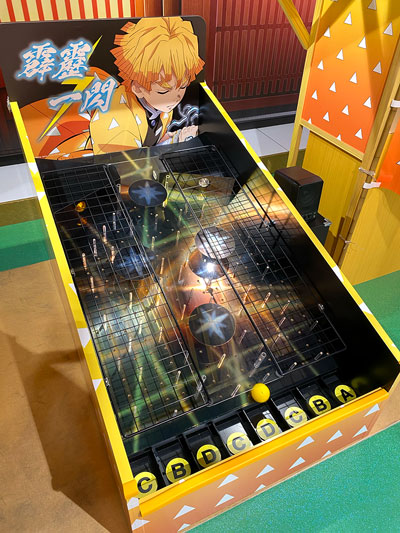 Check out the "
Hekireki Issen
(Thunderclap and Flash) Zenitsu no Korokoro Ball (Ball Rolling) Game!" You'll be able to hear Zenitsu's voice when delivering that thunder moves!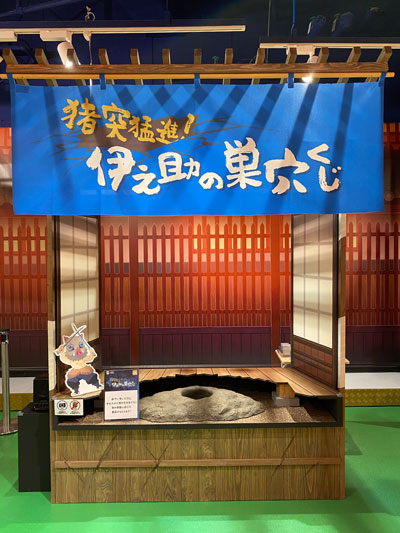 This attraction is called "
Chototsu Moushin Inosuke no Suana Kuji
(lit.: Headlong Rush! Inosuke's Raffle Burrow)." Don't forget to pick up a raffle ticket!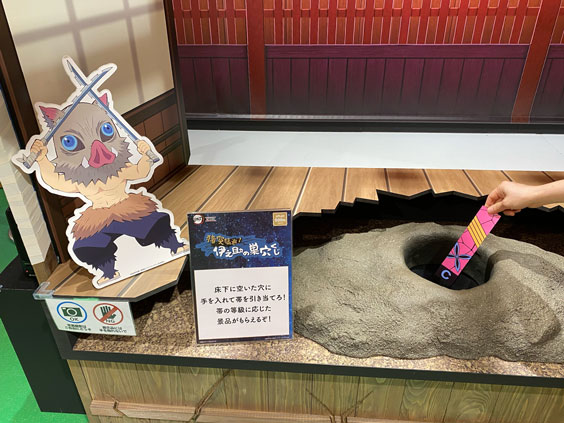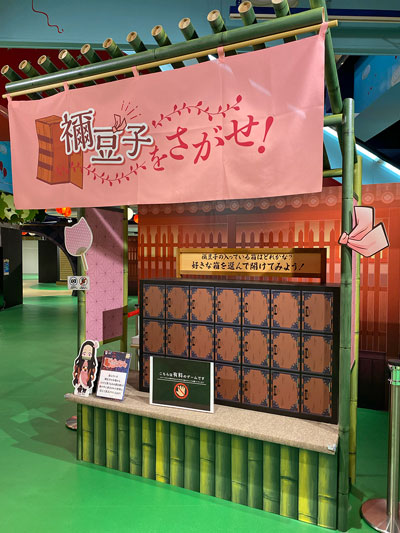 This is the "
Nezuko wo Sagase
(Find Nezuko)!" mini-game! Find the wooden box with Nezuko inside and win a prize!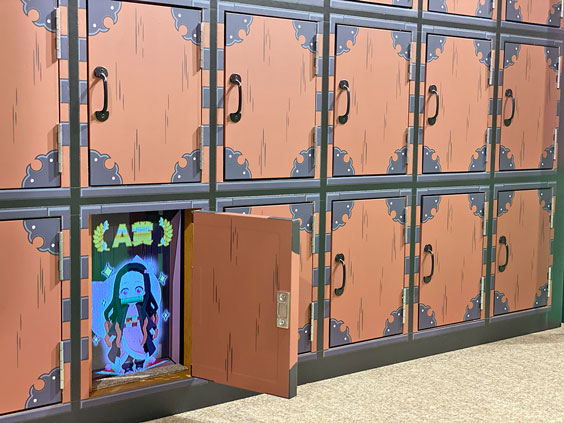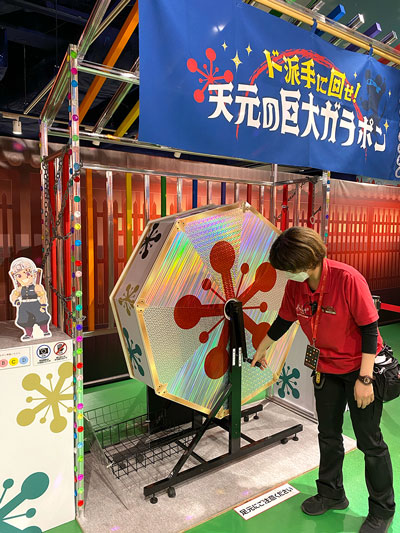 Here is "Tengen's Giant Lottery Wheel"!
You'll be able to get your hands on original merchandise featuring the ufotable illustration at all the mini-games in the event, so give it a go and enjoy! Don't forget to check out the "rally game" called "Tanjiro-tachi no 'Omatsuri Neko' Sagashi (lit.: Searching for 'Festival Cat' with Tanjiro and his friends)." Simply find the omatsuri neko (festival cat) with Tanjiro inside the venue!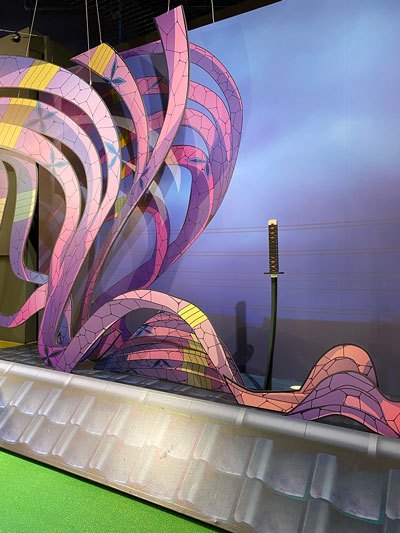 This "photo spot" installation has been created to look like the fight scene with Daki!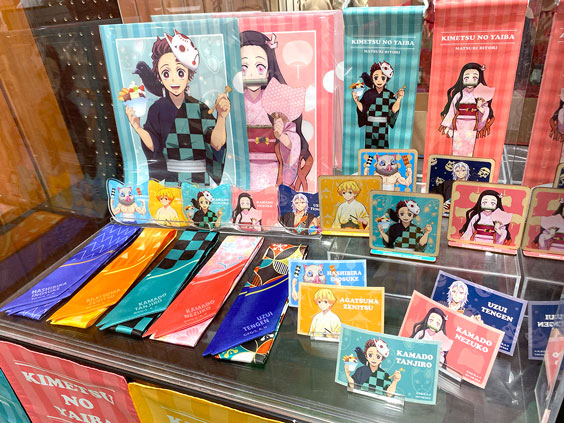 There are 81 types of prizes available in the mini-games!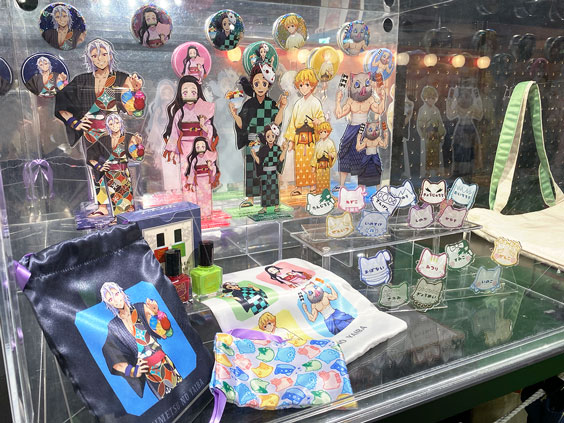 Check out the limited edition merchandise! Some of these items can only be found at the event! There is a total of 48 kinds of products available, including stationary and clothes!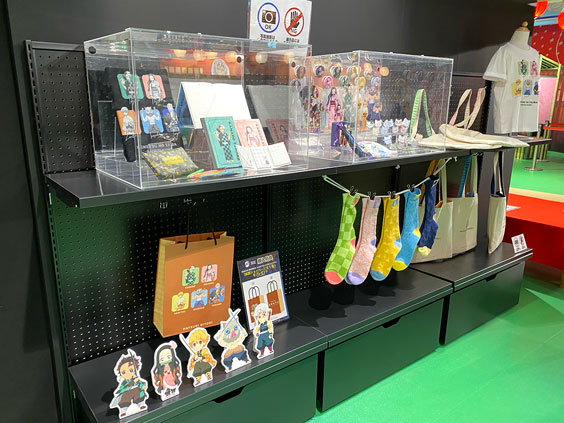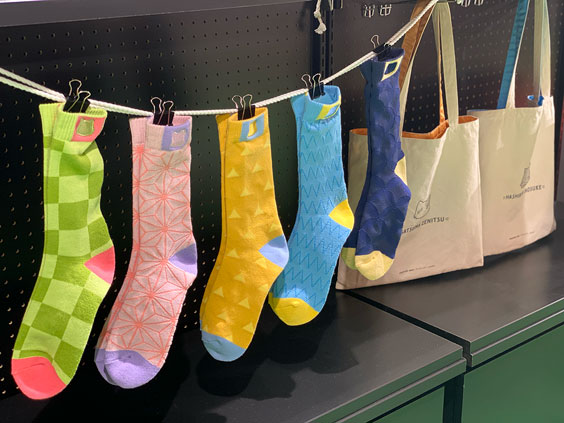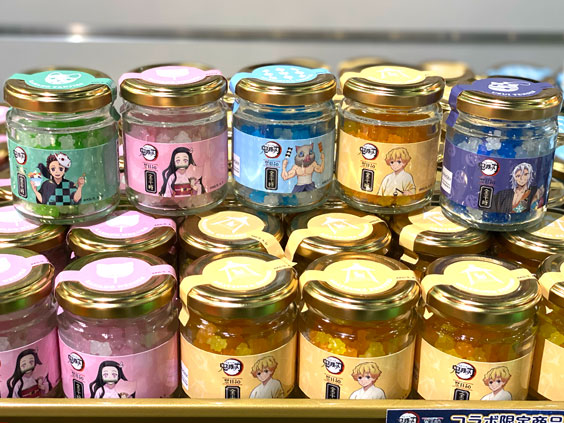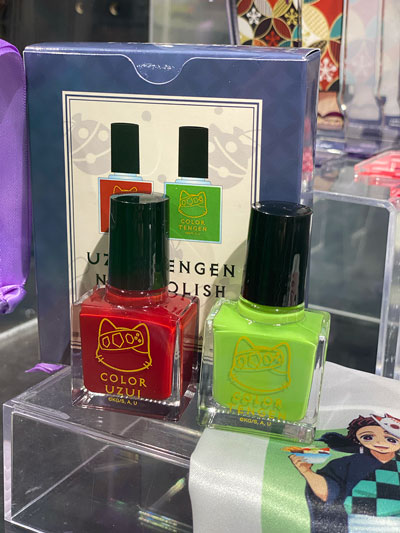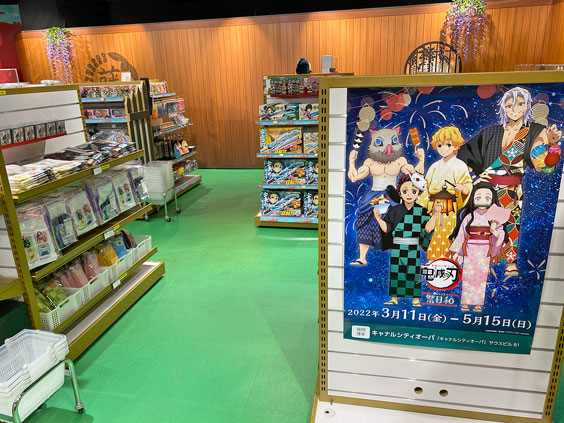 Enjoy an awesome festival-themed event with Tanjiro and the rest of the crew at "'Kimetsu no Yaiba' Matsuri Biyori!" The event runs until Sunday 15th May 2022 and admission is free, so why not stop by when you are next in town?
* For this report we were granted special permission to enter and take photos before the venue had opened.
©吾峠呼世晴/集英社・アニプレックス・ufotable
Related Articles

- Hot spots around this area! -