The "Animage and Ghibli Exhibition" is currently taking place in Fukuoka City! Shimamoto Sumi, who voiced-over the iconic character Nausicaä, made a special appearance!

There are so many items featured in the exhibition, such as costumes from various productions and dioramas that depict well known anime scenes. It's easy to lose track of time!
(From left) Shimamoto Sumi and Takahashi Nozomu
The Animage and Ghibli Exhibition is currently taking place at the Fukuoka Asian Art Museum. This fascinating retrospective takes a closer look at the origins of the "Animage" magazine, which was first published in 1978. The displays focus on the late 1970s and 80s. A private viewing was held for media outlets before the exhibition opened to the public. The voice artist Shimamoto Sumi, who voiced-over the iconic character Nausicaä in Studio Ghibli's classic movie "Nausicaä of the Valley of the Wind," made an appearance at the event. Takahashi Nozomu, an advisor for Studio Ghibli exhibits who served as a supervisor for this retrospective, was also present. Check out our report to find out more about the fantastic venue. There are more than 200 items on display, so visitors are in for a real treat!
Chapter I | The Birth of Animage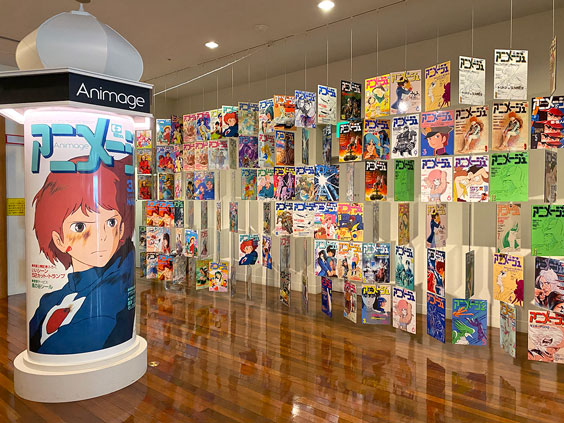 Anime experienced huge levels of interest in the late 1970s following the success of "Space Battleship Yamato." All kinds of posters and items are on display of this time. Did you know that Yamato appeared on the very first "Animage" cover?
Chapter II | Everything that Animage Taught us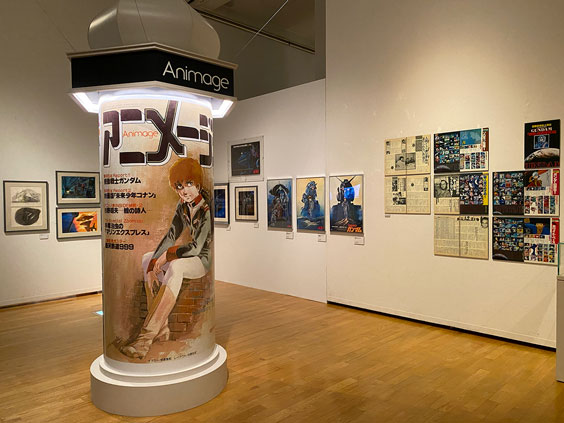 "Animage" published many special features that focused on TV anime "Mobile Suit Gundam", which was first broadcast in 1979. The exhibition not only introduces these shows but also provides information about the production process, helping to shed light on the role of the creators. It is worth taking the time to carefully read through all the details.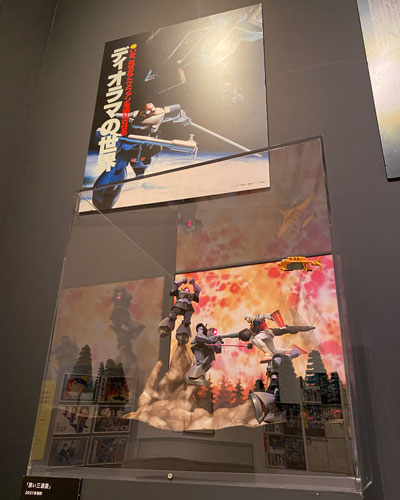 Miniature diorama have been set up that recreate famous scenes, including this much-loved "I ain't no springboard!" moment from Gundam. If you look closely, you'll notice that it has been made using an early gunpla set.
Chapter III | The Anime Boom - Even Greater Levels of Interest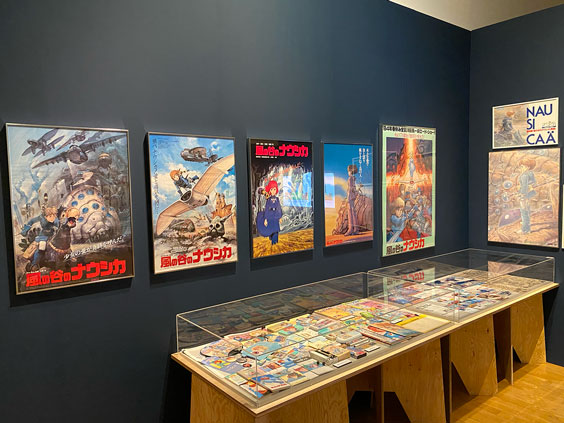 This section of the exhibition takes a closer look at the achievements of Studio Ghibli producer Suzuki Toshio during his time as an editor at "Animage." In these displays you can learn more about Suzuki's interests. It is a fascinating area to explore!
Chapter Ⅳ | The Road to Nausicaä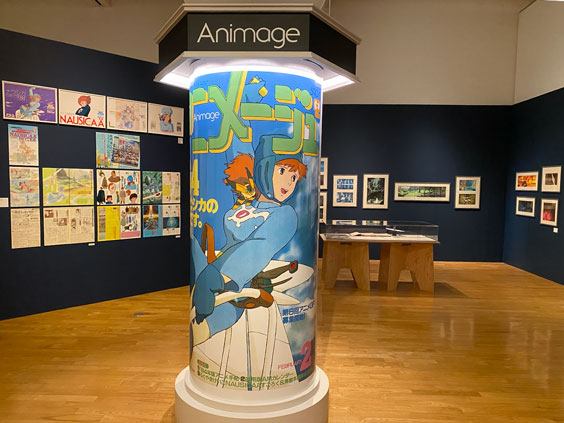 Miyazaki Hayao and Takahata Isao garnered a lot of attention for their manga ""Nausicaä of the Valley of the Wind" that was serialized in Animage. They later teamed up to develop the smash hit movie of "Nausicaä." In this chapter, Suzuki provides in-depth information how Studio Ghibli was established centered on these two individuals.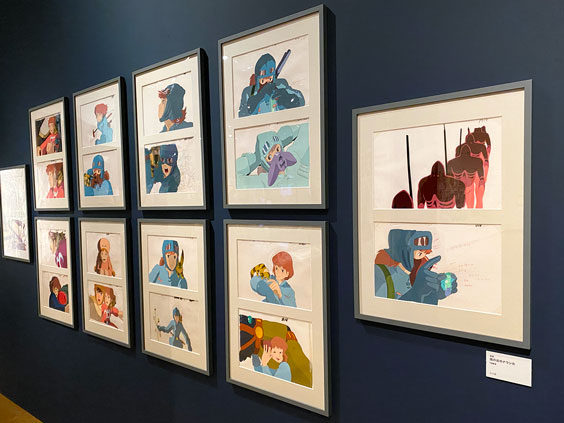 Some of the animation cels and story proposals on display have not been in public exhibited until now!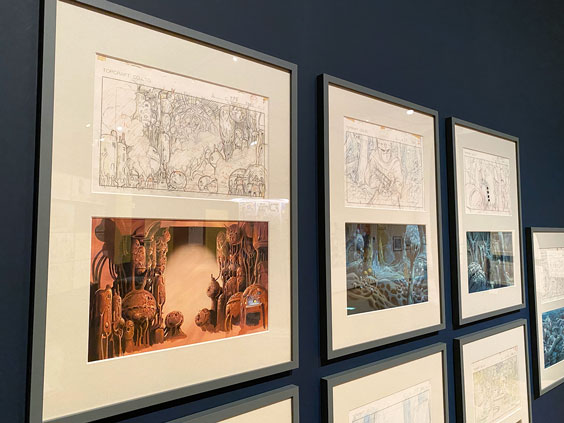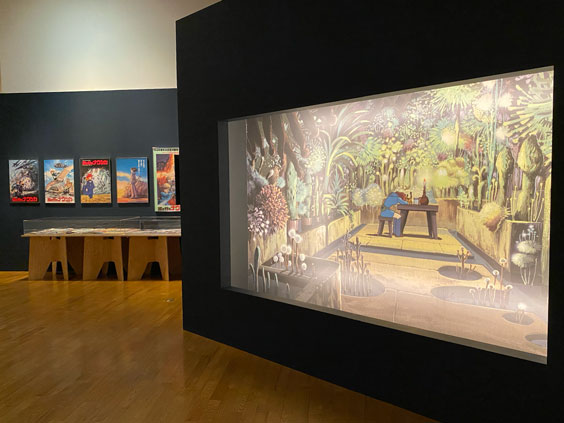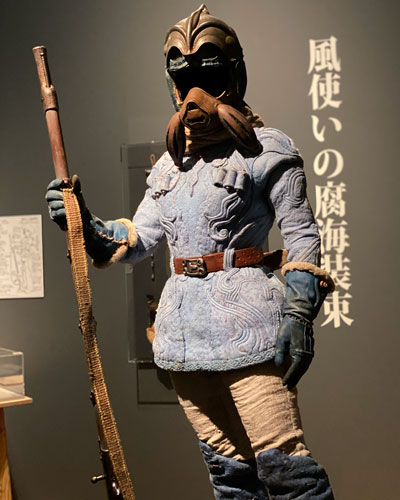 The outfit worn by Nausicaä when she rides her wind glider through the Sea of ​​Decay has been recreated for this special display. So much attention to detail has gone into producing the clothes. The texture of each garment is mind-blowing.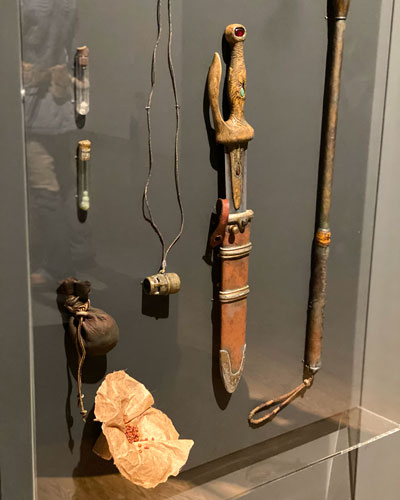 A number of tools and weapons that appear in "Nausicaä of the Valley of the Wind" have been transformed into real life objects. All the pieces look incredibly realistic. The insect charm actually makes a sound! It is so exciting to see items from the world of Ghibli up close!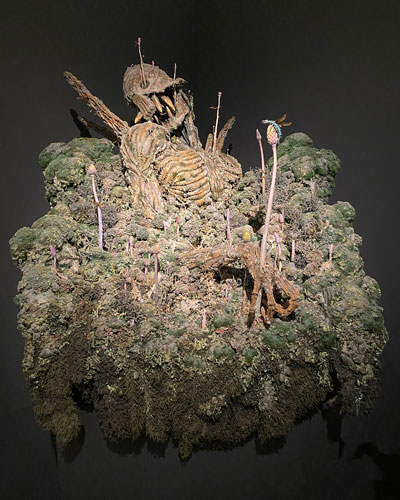 During the event, Shimamoto addressed the crowd. She said, "There are all sorts of small insects and hyphae (fungal filaments) that grow in the Sea of Decay (on display). There is so much to discover!"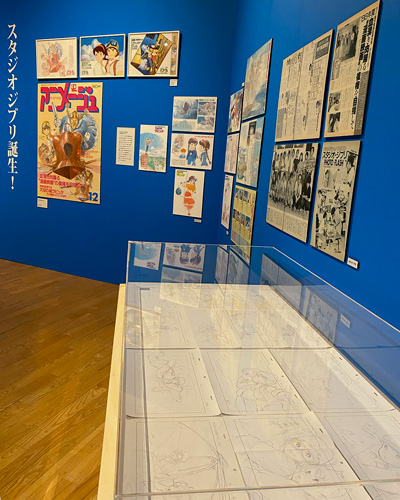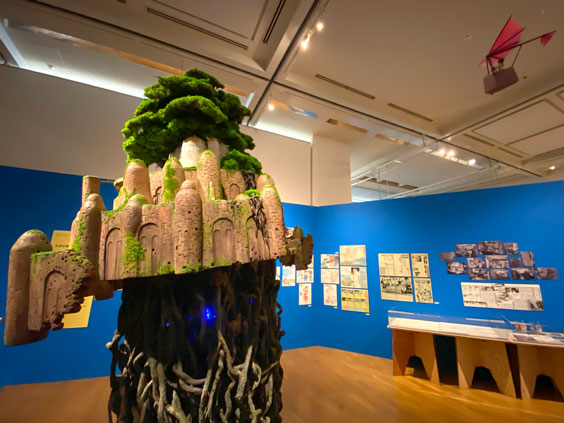 "Balus"!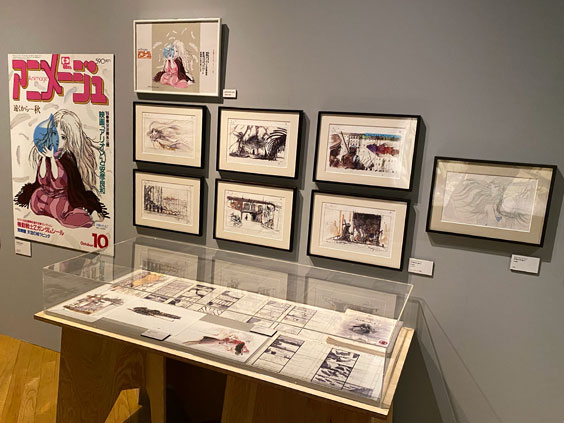 Valuable pieces connected to director Oshii Mamoru's science fiction anime "Angel's Egg" are also on display. Suzuki was also involved in the production of this title!
Merchandise section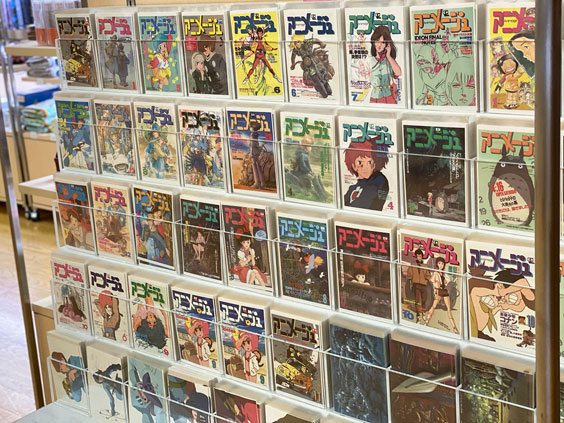 There is a wide range of original merchandise available that has been produced specifically for this exhibition. Be sure to pick up an item before you leave. These goods can serve as a nice memento of your visit.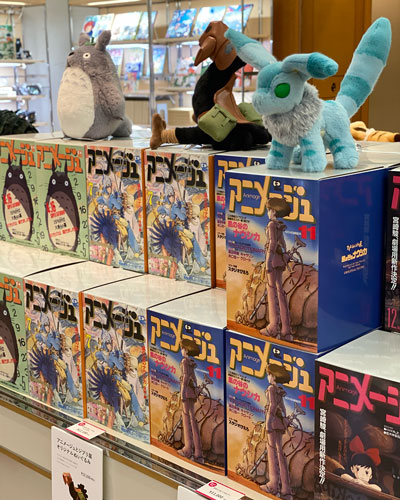 Check out the rare blue stuffed toy in this photo! The design has been inspired by the initial concept for Teto, which was published in "Animage."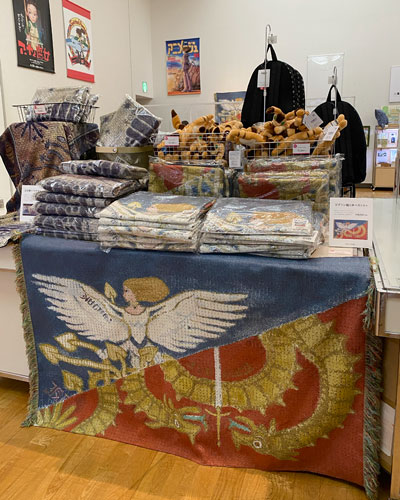 This gorgeous piece of material depicts scenes from the opening of "Nausicaä of the Valley of the Wind."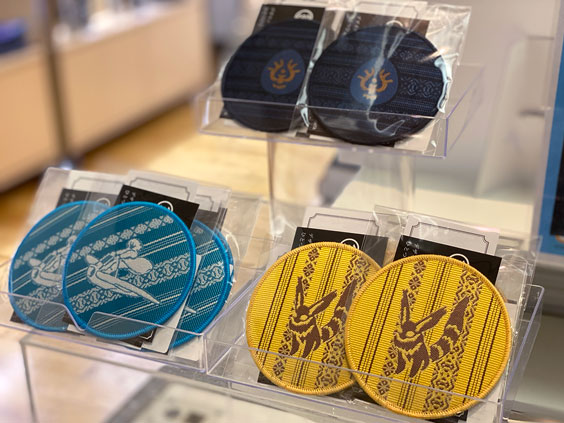 Keep an eye out for the limited edition coasters and book covers made using traditional Hakata-ori fabric. These kinds of items will only be available at the Fukuoka exhibition.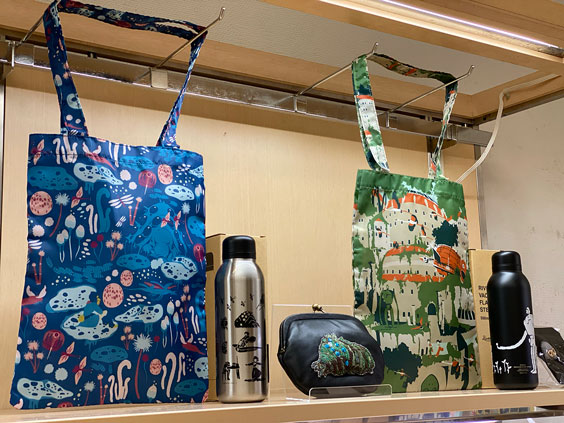 You can find lots of cool merchandise that feature characters and scenes from popular titles. Some items incorporate creatures from the Sea of Decay in "Nausicaä of the Valley of the Wind." There also designs inspired by scenes from "Laputa: Castle in the Sky."
INFORMATION
『「アニメージュとジブリ展」 一冊の雑誌からジブリは始まった』
"'Animage to Ghibli-ten' Issatsu no Zasshi kara Ghibli ha Hajimatta"
(lit.: 'Animage and Ghibli Exhibition' the magazine where Ghibli started)
- Dates: Friday 8th April - Sunday 10th July 2022
- Time: 9:30-18:00 (* Friday & Saturday: open until 20:00, Final admission: 30 minutes before closing)
- Venue: Fukuoka Asian Art Museum (7&8F Riverain Center Bld., 3-1 Shimokawabata-machi, Hakata-ku, Fukuoka City, Japan)
- Closed: Wednesdays
- Official Website:
https://animage-ghibli-f.com/
- Twitter:
@animage_ghibli
- Instagram:
@animage_fukuoka
- YouTube:
HERE
!
Related Articles
- Hot spots around this area! -