Introducing "Warabimochi (Bracken-starch Dumplings)" - a wagashi that is perfect to cool you down in the summertime!

Enjoy the chilled and chewy dessert♪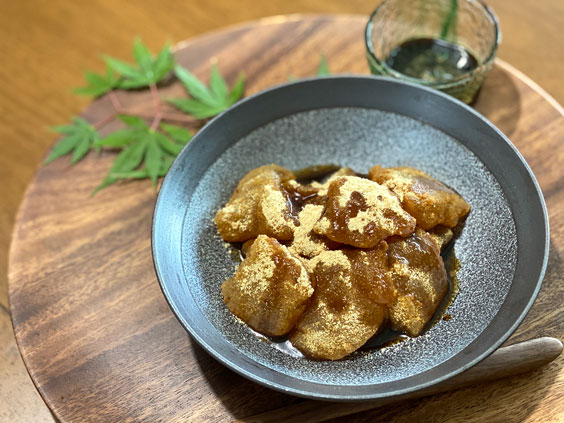 Add some kinako (soybean powder) and kuromitsu (brown sugar syrup) on top as you like!
Don't you feel like having some chilled dessert when the weather turns hot? This time, we have tried to make "Warabimochi (Bracken-starch Dumplings)" - a kind of dessert with chewy texture that is often eaten in Japan from spring to summer. You just need to prepare a few of simple ingredients: Warabimochi flour, sugar, and water. It may be hard to find Warabimochi flour overseas but here in Japan, you can get it from supermarkets or baking supply stores. So, let us show you how to make it!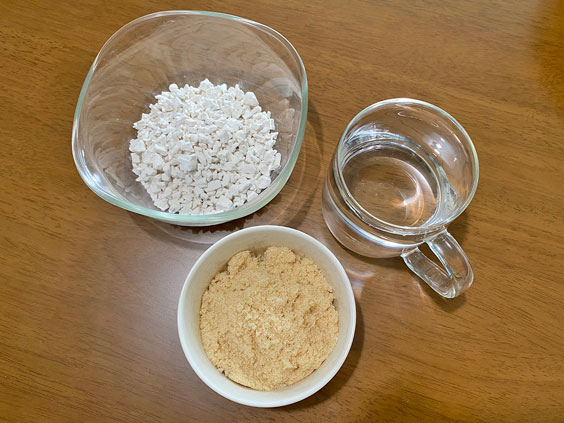 From top left: 100g of Warabimochi flour, about 70g of sugar (adjust it as you like), and 350cc of water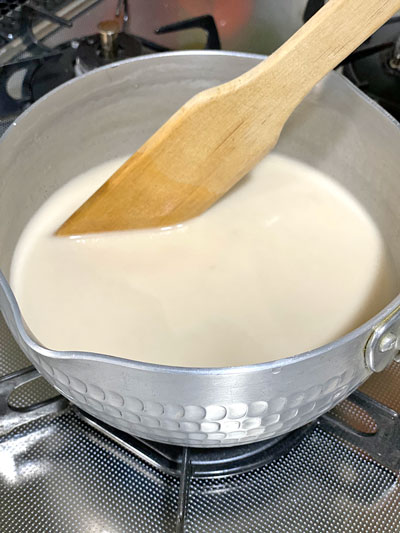 Add water little by little to the Warabimochi flour, mix well, add sugar and the remaining water and mix them together.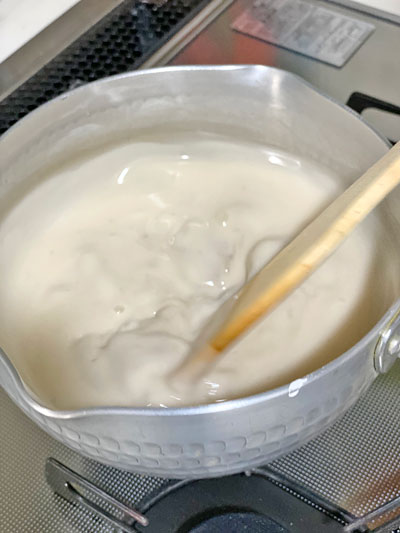 Put it on the stove and keep mixing it from low to medium heat. After that it will slowly harden...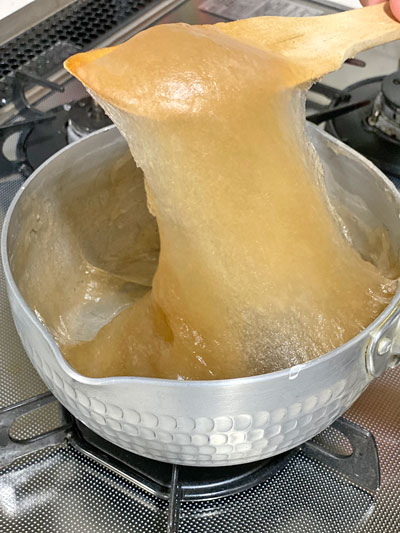 The white liquid has turned transparent! Put it into a heatproof tray and let it cool, then keep it in the refrigerator. (* It turned brown because of Sanonto/brown sugar!)
The ingredients are very simple and it is so easy to make. It takes more time than buying at a store, but that is why you would find it more delicious as it is homemade♪ It seems like many people enjoy cooking or baking at home nowadays in the pandemic. From now on, we will keep learning other recipes and share with you all! (Editorial Dept.: Gon & Boo)
Related Articles