Pokémon on manhole covers!? Discover "Poké Futa" that can only be seen in Kitakyushu City!

Go find "Poké Futa" featuring Pokémon characters that match the city of steelmaking!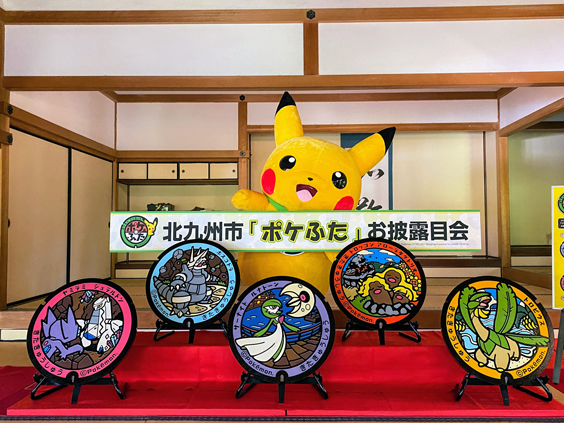 The unveiling of "Poké Futa" in Kitakyushu City on 7th August (Sat)
PHOTO: The Pokémon Company
Let's discover the "Poké Futa / Poké Lids" manhole covers with "Pocket Monsters" (Pokémon) character images in Kitakyushu City, Fukuoka Prefecture! As of September 2021, there is a total of 206 pieces of "Poké Lids" all over Japan, each of them is a special piece with original design that only comes in one in the world! Now in Fukuoka Prefecture, there are 5 "Poké Lids" in Kitakyushu City.

"The Iron Armor Pokémon", Aggron, can be found near the shopping centre RIVERWALK KITAKYUSHU in Kokurakita Ward; in the Higashida area in Yahatahigashi Ward there is Duraludon, which resembles (!?) the Higashida Daiichi Blast Furnace at The Yawata Steel Works. These "Poké Lids" images perfectly match the steelmaking town of Kitakyushu!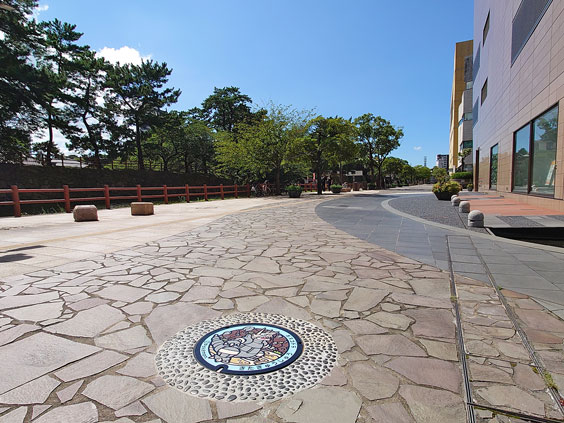 The "Poké Lids" with Aggron near RIVERWALK KITAKYUSHU.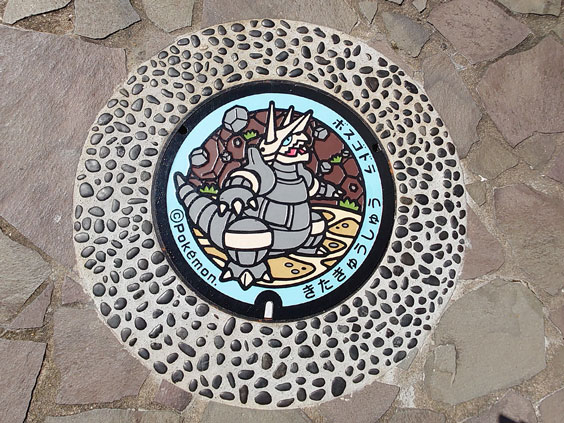 In addition to that, you will find Alolan Dugtrio and sunflower (the flower of Kitakyushu City) near JR Kokura Station; the Fruit Pokémon "Tropius" near Norfolk Square (at the foot of Kanmon Bridge) which could be designed to match Mojiko's famous "Banana no Tatakiuri (banana street-selling)"; and Gardevoir with a moonlit night view background in Mojiko Retro District♪ In fact, the "Poké Lids" are landmarks for PokéStops, where you can get items from the smartphone game "Pokémon GO", so how about searching for Pokémon while travelling in Kitakyushu City, Fukuoka? (Editorial Dept.: Text / Nika, Photo / Hachi)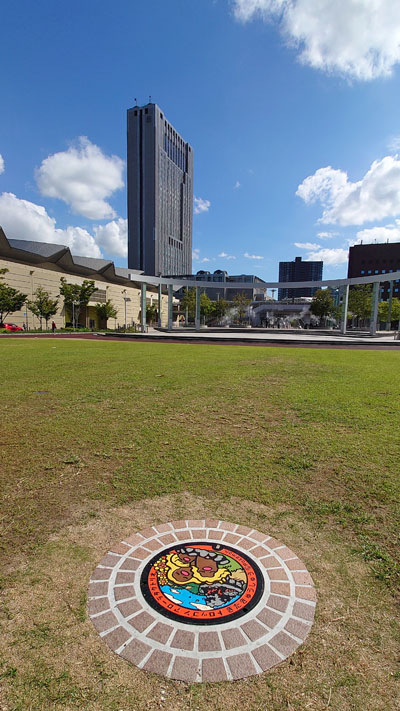 The "Poké Lids" of Alolan Dugtrio at Asano Shiokaze Park, on the north side of JR Kokura Station. The image also includes Carkol, a "Coal Pokémon"♪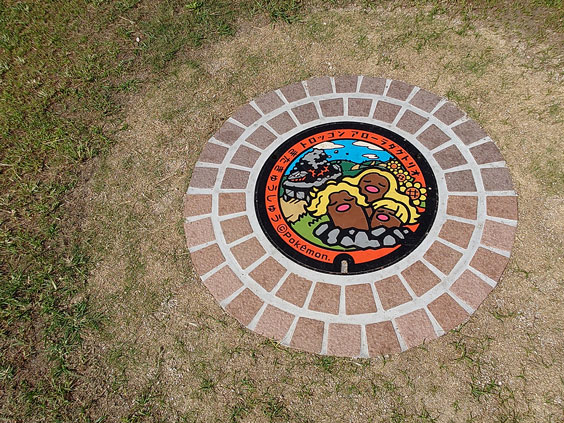 INFORMATION
Pokémon Manhole "ポケふた" (Poké Futa / Poké Lids)
- Official Website:
https://local.pokemon.jp/en/manhole/
- Locations of "Poké Lids" in Kitakyushu City, Fukuoka Prefecture
Norfolk Square (2-5 Kyumoji, Moji-ku): Tropius / トロピウス
Mojiko Retro District (5 Minato-machi, Moji-ku): サーナイト / Gardevoir, ルナトーン / Lunatone
Asano Shiokaze Park (3-5 Asano, Kokurakita-ku):アローラダグトリオ / Dugtrio Alolan Form, トロッゴン / Carkol
RIVERWALK KITAKYUSHU (1-1 Muro-machi, Kokurakita-ku):ボスゴドラ / Aggron
Higashida Area (2-3 Higashida, Yahatahigashi-ku):ジュラルドン/ Duraludon, ヤミラミ / Sableye
---
- Kitakyushu City Water and Sewer Bureau Official Website ("Poké Lids" Info):
https://www.city.kitakyushu.lg.jp/suidou/s01101089.html
©2021 Pokémon. ©1995-2021 Nintendo/Creatures Inc./GAME FREAK inc.
Pocket Monsters・Pokémon・Pokémonは任天堂・クリーチャーズ・ゲームフリークの登録商標です。
TM and Ⓡ are trademarks of Nintendo, Creatures Inc. and GAME FREAK inc.
Related Articles

- Hot spots around this area! -