Unagi (Eel) Ramen

This product does a great job replicating the taste of Yanagawa's famous glazed grilled unagi!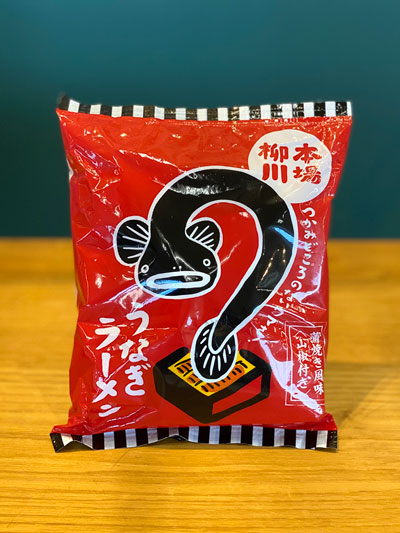 Yanagawa is a city in Fukuoka Prefecture that is known for its canals, "kawakudari (river cruising)," and a traditional cuisine known as "unagi no seiromushi" (glazed grilled and steamed eel on rice). If you have visited the area you may well have found yourself feeling hungry from the savory aroma of unagi that fills the local streets! Now, thanks to the efforts of "Yoakejaya," a well-known fish wholesaler that has 130 years of history, you can taste Yanagawa's famous "unagi cuisine" in the comfort of your own home! "Unagi ramen" is a truly unique product that is well worth sampling!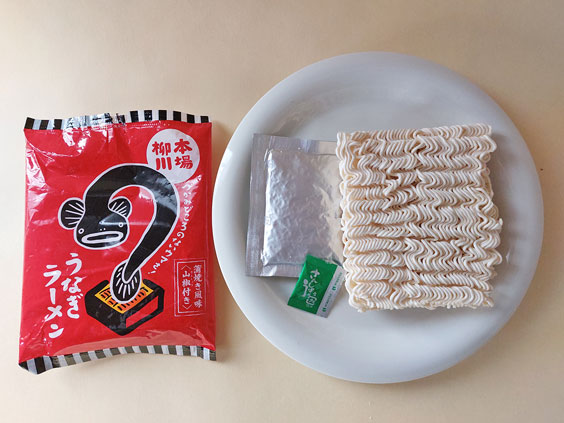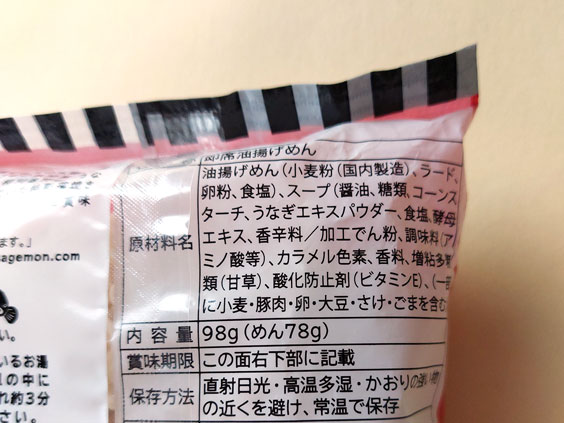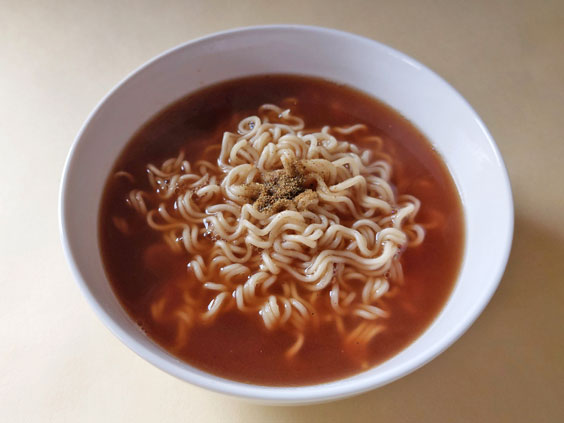 The special soup is made using unagi extract! It really gives the broth a strong umami taste!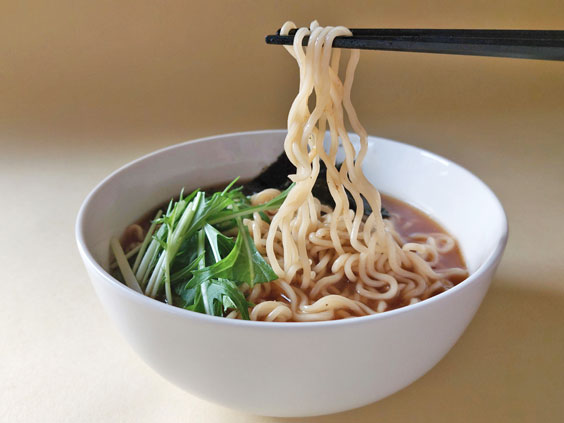 The developers have managed to reproduce the aroma and color of "unagi no kabayaki" (glazed grilled eel)!
It's not as sweet as the original glazed grilled unagi sauce and it has a different flavor from shoyu (soy sauce) ramen. It strikes the perfect balance between sweet and salty. The umami flavor of the soup is so good... As soon as the noodles are gone you'll feel the need to make a rice porridge with the remaining stock! The slightly thick noodles have been made from a wheat called "ra-mugi" that is grown in Fukuoka Prefecture specifically for producing ramen. Adding a dash of the Japanese sansho pepper that comes with the packet makes the dish taste even more like authentic glazed grilled unagi!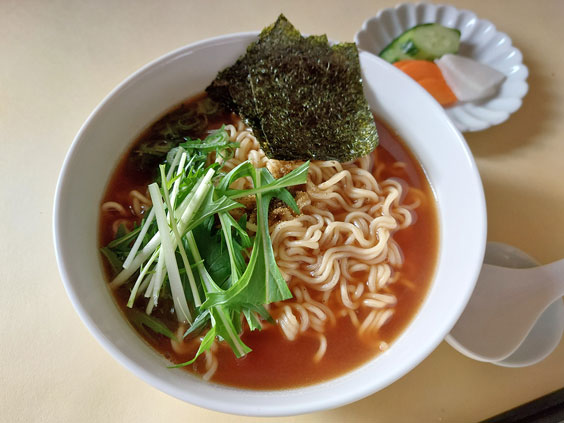 We added some Yanagawa nori (seaweed) from the Ariake Sea and some mizuna (a leafy green vegetable) as toppings!
"Unagi ramen" is certified as an official brand product of Yanagawa! You can purchase a packet at "
Yoakejaya Omiyage-kan
," which is located in Yanagawa City or by using their online store (* Domestic shipping only)! Savor the taste of Yanagawa's famous unagi in a bowl of ramen!
INFORMATION
Yoakejaya Omiyage-kan / 夜明茶屋 お土産館
- Address: 94-1 Inari-machi, Yanagawa-shi, Fukuoka-ken Japan
- Official Website:
http://www.mutugorou.co.jp/
- Twitter:
@yoakedyaya
- Facebook:
@yoakedyaya
- Instagram:
@yoakedyaya
* All information correct as of January 2022. Products introduced in this article might be sold out.
- Hot spots around this area! -