Enjoy Wild Game (Gibier) cuisine this fall on Nishitetsu's sightseeing train "THE RAIL KITCHEN CHIKUGO"♪

Enjoy the extraordinary Sightseeing Train + Course Meal + Wild Game (Gibier)!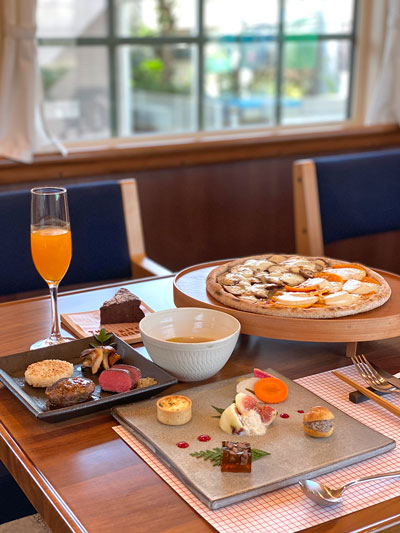 Introducing the September, October, and November limited-time event "地域を味わう 季節限定コース~ジビエの旅~" (lit.: Enjoy local food! seasonally limited journey - tasting the local wild game -). "THE RAIL KITCHEN CHIKUGO" is a sightseeing train where you can enjoy the finest gourmet food made with ingredients that are selected along the Nishi-Nippon Railroad. This fall, they will be tying up with "Fukuoka Gibier Fair (Fall)" organized by Fukuoka Prefecture, to offer wild game dishes using wild boar and venison caught in the prefecture. Here is the introduction of the preview of the trip!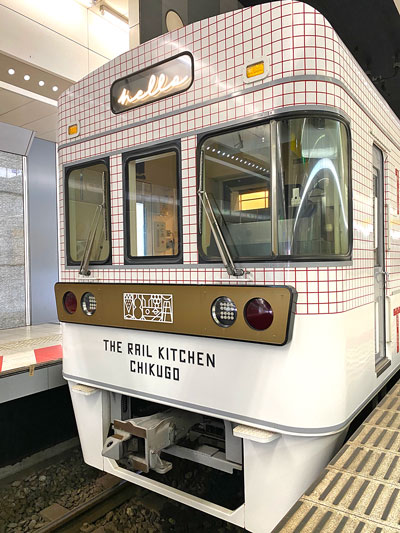 Departing from Nishitetsu Fukuoka (Tenjin) Station! Check out the adorable destination sign that says "Hello"!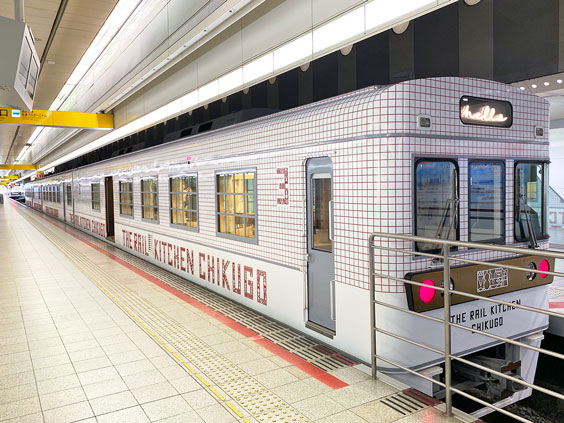 A stylish 3-car train with a red checkered pattern!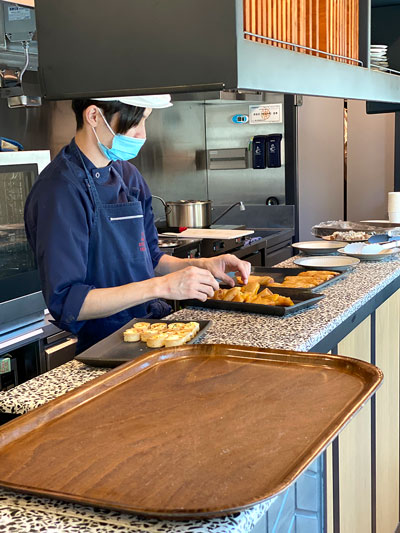 The 2nd car of the 3-car train has an open kitchen that prepares exquisite dishes.
"THE RAIL KITCHEN CHIKUGO" runs between Fukuoka (Tenjin) and Omuta on Fridays, Saturdays, Sundays, and public holidays. While Gibier cuisine is only served in Dinner Course, you can enjoy the local cuisine "Lunch course / Chikugo Journey", "Seasonal Dinner Course" and last but not least, "Cafe course / Dazaifu Journey" that connects Fukuoka (Tenjin) -Dazaifu.
If you're new to wild game cuisine and are wondering "Is wild meat tough and chewy? Does it smell bad?", then worry no more! The Gibier cuisine is supervised by the head chef of the restaurant and ryokan (inn) "Akizuki Seiryuan" in Asakura City, Fukuoka Prefecture and it will be an experience full of surprises that is going to change your impression on wild game cuisine!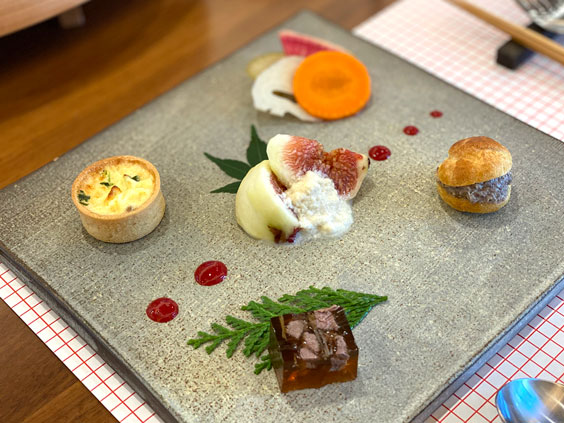 "Assorted appetizers" with wild boar rillettes sandwiched between choux pastry and venison terrine.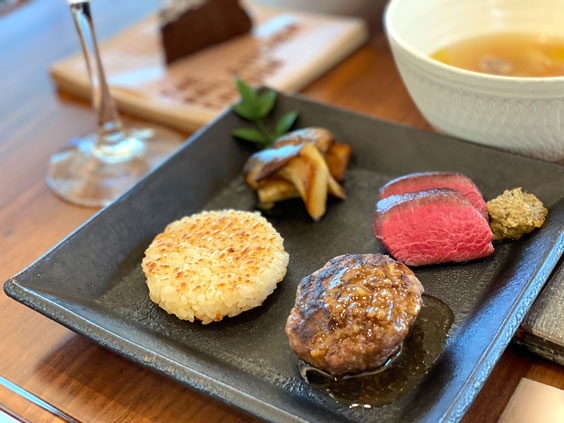 The "Meat Plate" features deer loin steak served with spicy
fuki
(Japanese Butterbur) miso cream sauce and hamburger steak made with wild boar and venison. The wild taste and the aroma of spices are irresistible!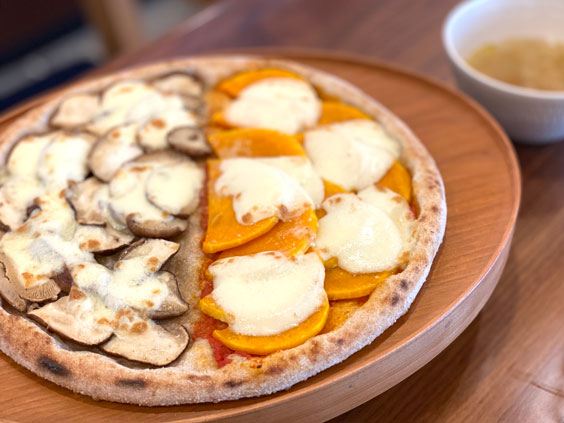 "Butternut squash and mushroom pizza" baked in a pizza oven on the train.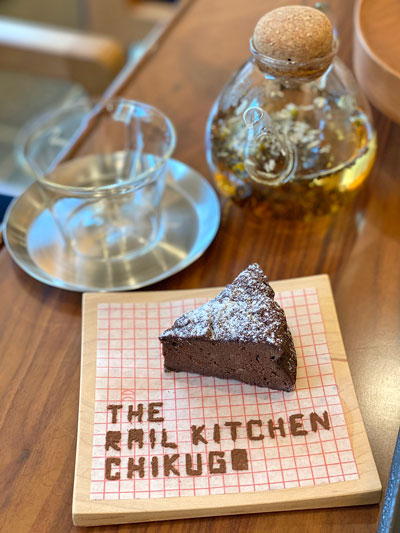 "Lotus root gateau chocolate" with a pleasant almond-like texture of lotus root.
The delicacy of the dishes makes it hard to believe it is prepared on the train! Don't you want to experience high quality hospitality with the view of the train window while enjoying the full course meals from appetizers to desserts and at the same time? (Editorial Dept.: Text / Nika, Photo / Gon)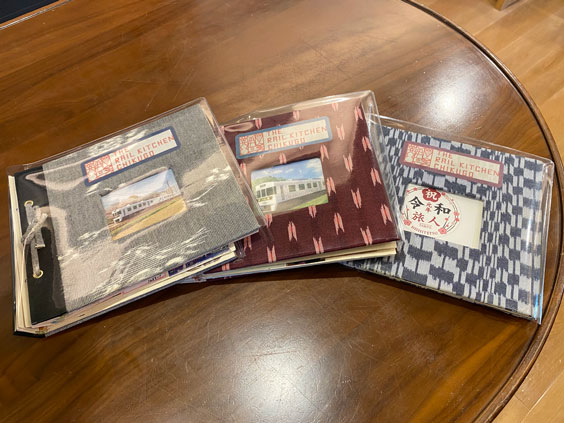 There are also handmade albums in the car that conveys the charm of the area along the railway line!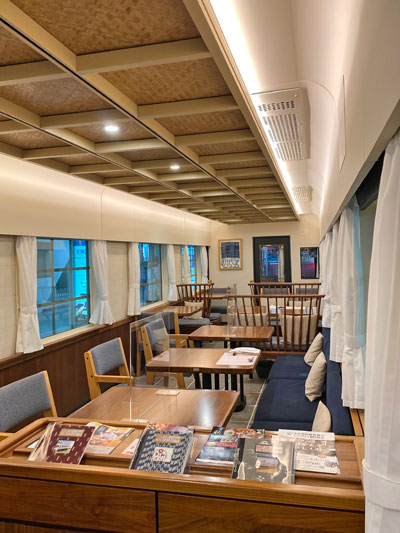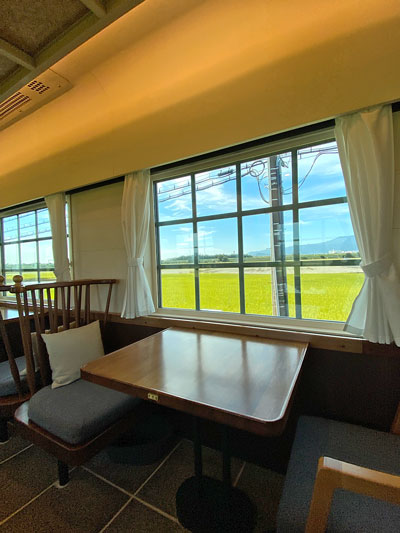 INFORMATION
THE RAIL KITCHEN CHIKUGO
- Official Website:
https://www.railkitchen.jp/
- Instagram:
@railkitchen
* All information is as of the time of the preview for the media held in October 2021. The content may differ from the current one.
- Hot spots around this area! -