A Japanese summer tradition ― eating Somen noodles!

ust cool it with ice. Nagashi Somen can be very fun too♪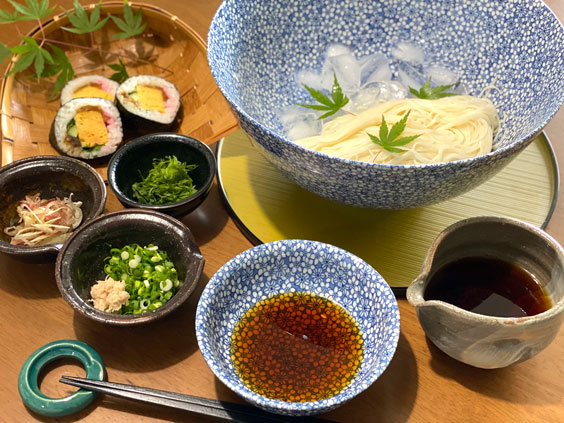 Summer in Japan is hot and humid! What you would be craving for in these hot days could be Somen noodles, which is made from wheat flour. It is a refreshing summer noodle dish ― extra-fine and smooth noodles served with cold tsuyu sauce.

This is how to prepare the dish: just cook the noodles in boiling water for about 1 and a half to 2 minutes, rinse with cold running water, and chill with ice water. Usually, you dip the chilled noodles in cold soy sauce-based tsuyu before you eat. The standard condiments that complement the dish are spring onions, wasabi, ginger, and myoga ginger (Japanese ginger). When the plain Somen noodles are added with the flavour and aroma of the condiments, it becomes a delicious dish♪

One of the ways to enjoy somen is the classic summer tradition called "Nagashi Somen". You can enjoy Somen at a cool outdoor place by adding somen noodles and water to a halved bamboo trunk and let it flow; or enjoy the meal at home by a special item called "Nagashi Somen Machine".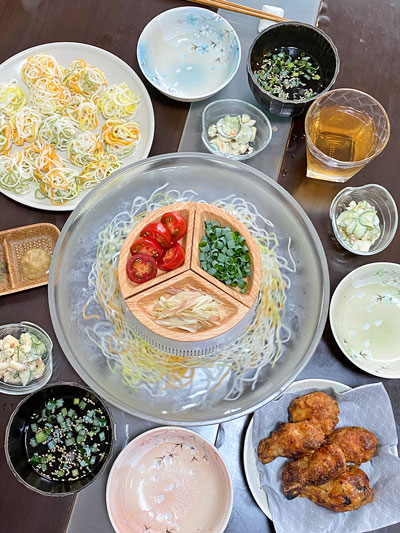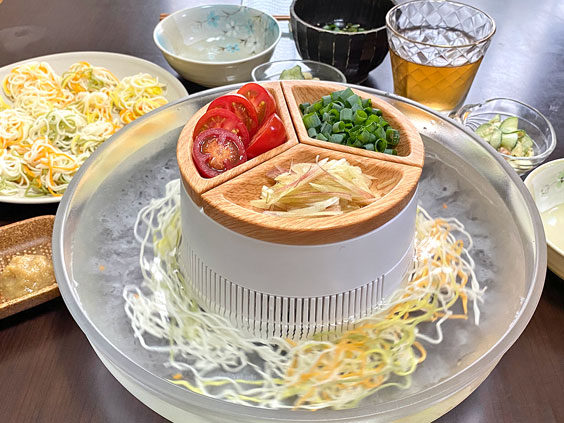 It feels so refreshing when you add somen noodles to the cold flowing water and pick them up to eat! The fun of catching noodles make you feel like being at a special event♪ (Editorial Dept.: Nika & Gon)
Related Articles