little stand Daimyo | New Vegan and Vegetarian Dishes - Tasting Tour in Fukuoka City!
INFORMATION

In order to prevent the spread of COVID-19, some of the facilities might have taken various measures such as reducing business hours or temporarily closing their doors. For more information, please check the relevant facility's official website or social media account.



One of Daimyo's most popular cafes is now serving vegan dishes!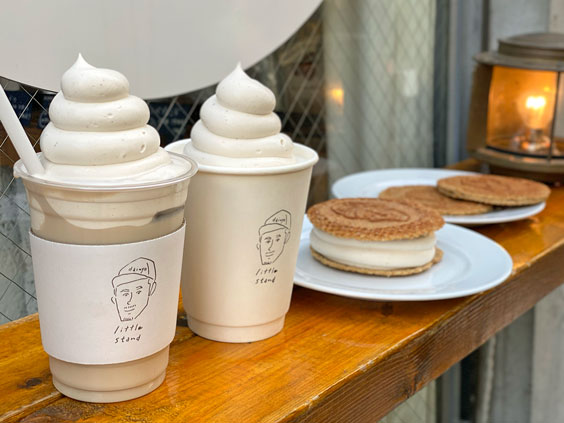 The establishment regularly welcomes international tourists. The owner Nogata-san has been thinking about developing a menu that accommodates everybody's food culture for some time. It is against this backdrop that Nogata took the decision to participate in Fukuoka City's efforts to promote new vegan and vegetarian menus in the local area. It seems the new dishes that "little stand Daimyo" have unveiled are the result of a rigorous process of trial and error.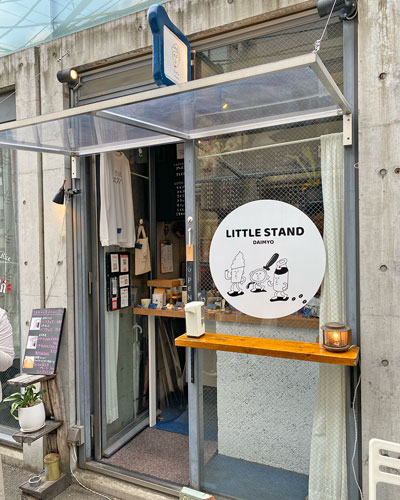 ▲ Here is a photo of the cute joint, which can be found in one of the area's back alleys!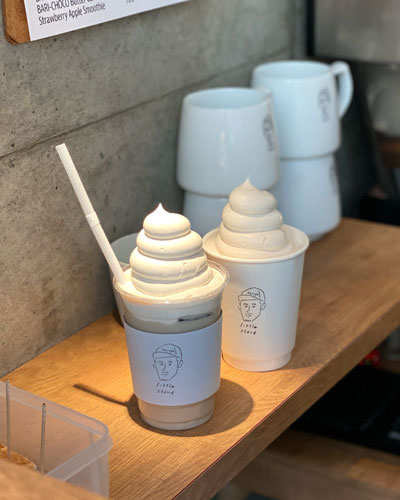 ▲"Soy milk Bari Chai"
Their cold brewing technique creates a rich chai latte. This is then topped with a thick creamy chai swirl. It is easy to see why "Bari Chai" is the most popular item on the "little stand Daimyo" menu. The word "bari" means "very" or "extremely" in the Hakata dialect. Visitors can now ask to have their "Bari Chai" made with soy milk. The mild flavor of the soy milk and the full-bodied aroma of the chai is a wonderful combination!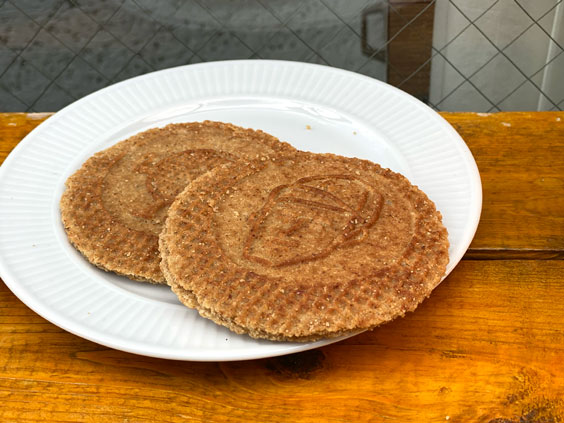 ▲ "Vegan Waffle Boy"
"Waffle Boy" is a Dutch-style baked treat that is usually eaten with chai cream topped on "Bari Chai". The cafe has developed a delightful recipe that uses olive oil instead of butter, substitutes oatmeal for wheat, and utilizes bananas as a binding agent. The blend of ingredients ensures that the waffle has a soft texture and a fruity finish.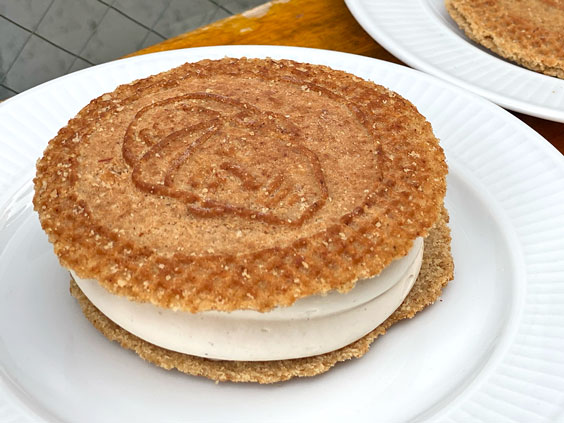 ▲ "Vegan Waffle Ice cream Sand"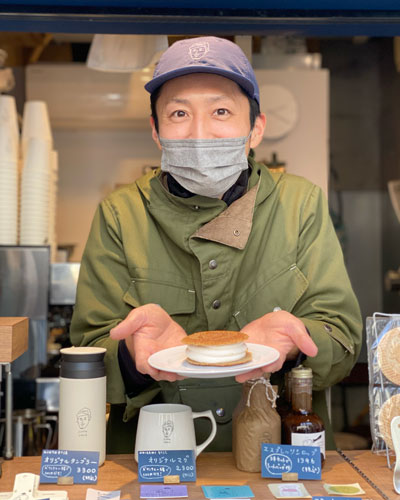 The "Vegan Waffle Ice Sand" is well worth trying! "Soy milk Bari Chai" ice cream is chilled, hardened, and then sandwiched between two Vegan Waffle Boys. This is a super rich, filling plant-based treat that you have to try! Make sure to pick one up when you are next in the Daimyo area!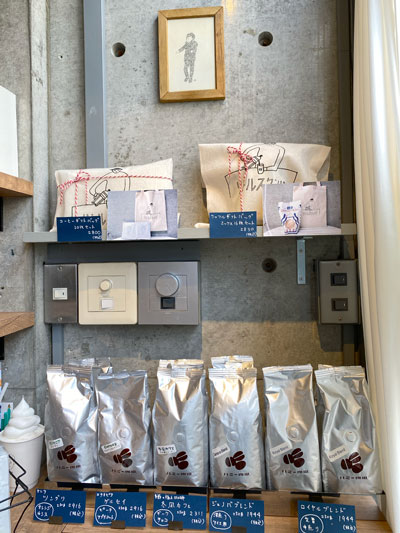 ▲▼ They also sell coffee beans and some cool, original merchandise!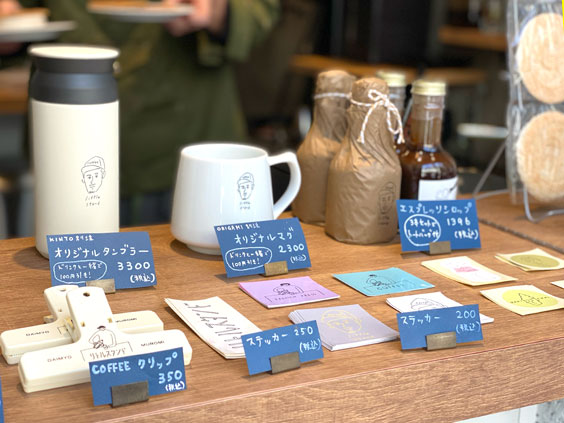 INFORMATION
little stand Daimyo
- Address: 101 ARKCUBE, 1-3-5 Daimyo, Chuo-ku, Fukuoka-shi, Japan
- Facebook:
@littlehoneydaimyo
- Instagram:
@littlestand_daimyo
*All the information featured in this article is based on the new vegan/vegetarian menu that was unveiled at a tasting event held in February 2023. The restaurant interior and menu may have changed since this article was published. Please check the official Misonoha website and social media accounts for more information, as well as details about their menu.
- DISCOVER Fukuoka! Fukuoka Gourmet Guide -

- Hot spots around this area! -