Isogiyokarazu Hakata Main Store - New Vegan and Vegetarian Dishes - Tasting Tour in Fukuoka City! -
INFORMATION

In order to prevent the spread of COVID-19, some of the facilities might have taken various measures such as reducing business hours or temporarily closing their doors. For more information, please check the relevant facility's official website or social media account.



An all-plant-based course meal that makes use of local Fukuoka ingredients♪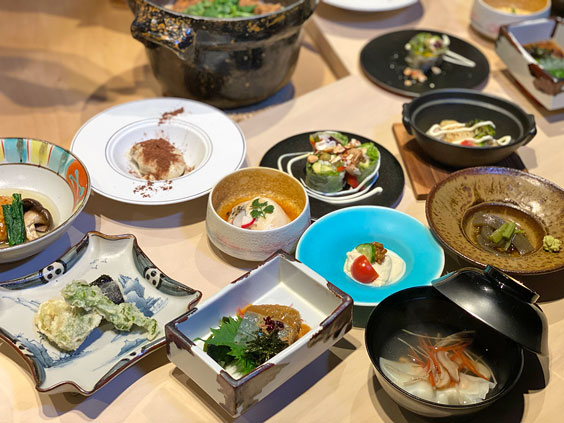 This time, we introduce Isogiyokarazu Hakata Honten (Main Store), a restaurant famous for course dish that makes use of local Fukuoka and Hakata ingredients. With the freshest seafood dishes on offer, they now have a vegan menu with many beautiful offerings available. When we visited, there were 9 dishes in total, including small bowl dishes using tofu, yuba and beans, tempura, soup, and takikomi gohan (seasoned rice)!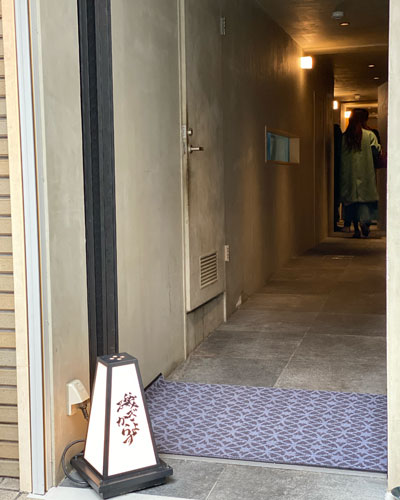 ▲ Follow the narrow path to the back and enter the restaurant with a hideaway atmosphere!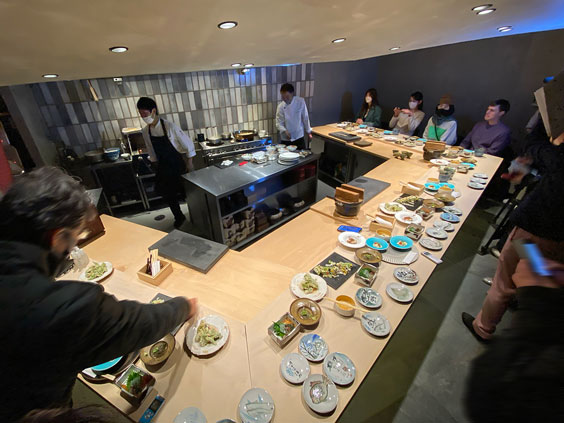 We were particularly taken by the soup stock. The exquisite seasoning hits the spot, neither too thick nor too thin and is sure to satisfy the palate of customers local or from abroad, which is a showcase of the skill of the chefs who are familiar with Hakata's ingredients. In addition to the soup stock drawn with kelp and shiitake mushrooms, Japanese ingredients such as fragrant nori seaweed, yuzu and ume plums colour each dish. Every dish is tasteful, and you can enjoy the compatibility of Japanese food and plant-based menus and rediscover the potential of Japanese cuisine!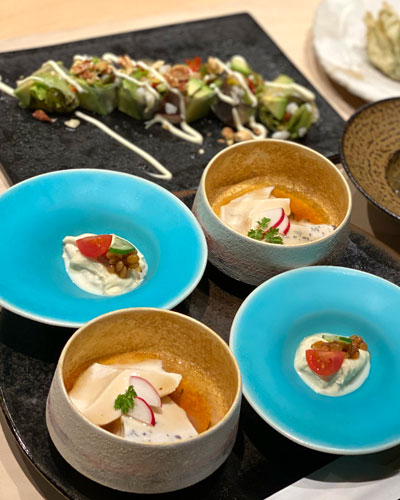 ▲ Various dishes using tofu and yuba. Enjoy the rich taste of soybeans!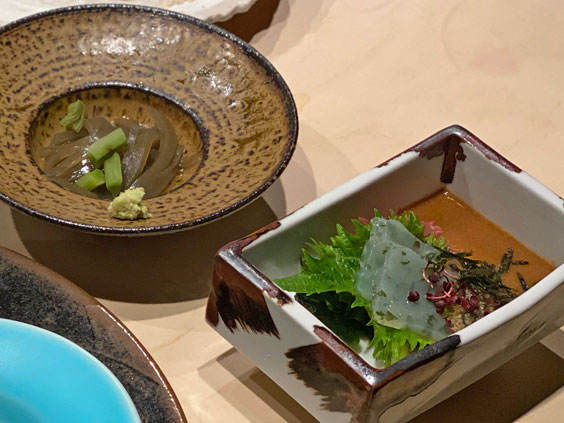 ▲ Fukuoka / Hakata's local cuisine "Okyuto" (left) using seaweed and "Sashimi Konnyaku" (right) served with a refreshing sauce.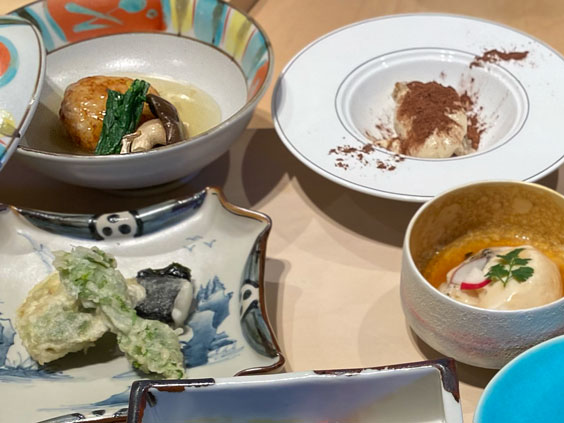 ▲ Seasonal vegetable tempura is also delicious! The soy milk tiramisu for dessert is so smooth that it melts on the tongue♪♪
As for rice dishes, chicken soboro-style takikomi gohan (seasoned rice) was served, but instead this restaurant uses soybean meat! In addition to the umami of the ingredients, the richness of the dashi soup stock and soy sauce harmonises beautifully, and the texture is also a fun discovery. The menu varies depending on the season and availability. If you would like a vegan menu, please check with the store in advance and make a reservation. As the chief chef said, "we want you to enjoy your meal with a smile amongst free flowing conversations", and true to that the smiles and dialogue naturally flow, whilst being surrounded by an amazing food experience. It is no doubt that the best food to enjoy at Fukuoka's secret restaurant will be a special experience.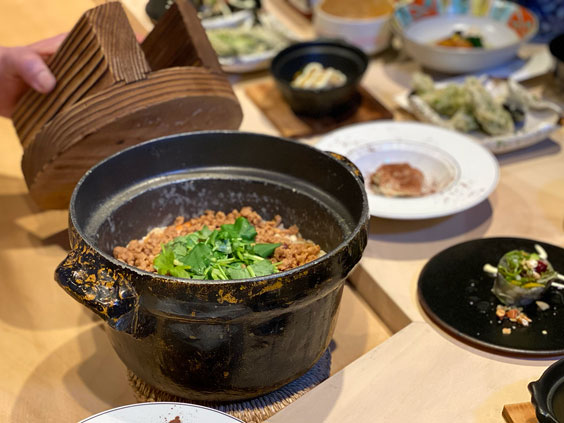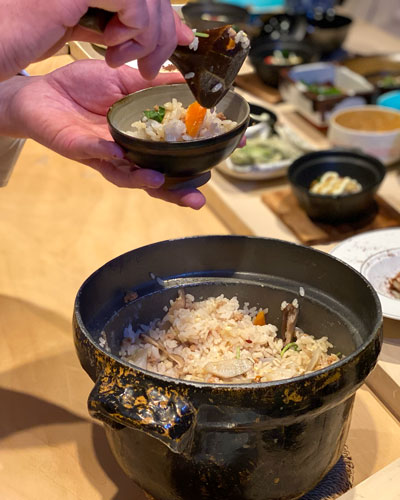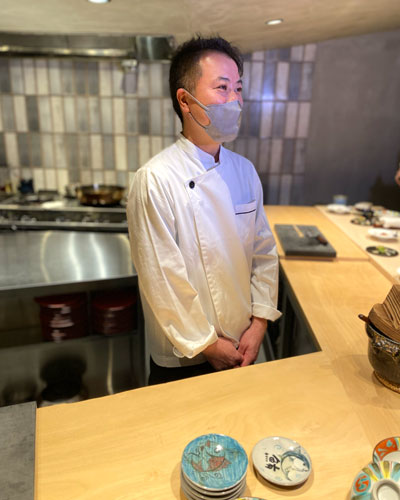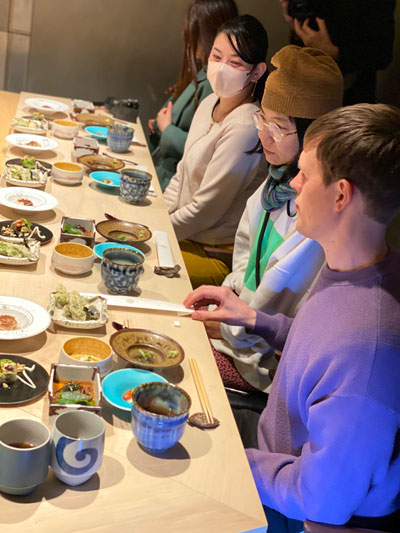 ▲ Everyone who participated in the tasting event are excited about dishes served beautifully!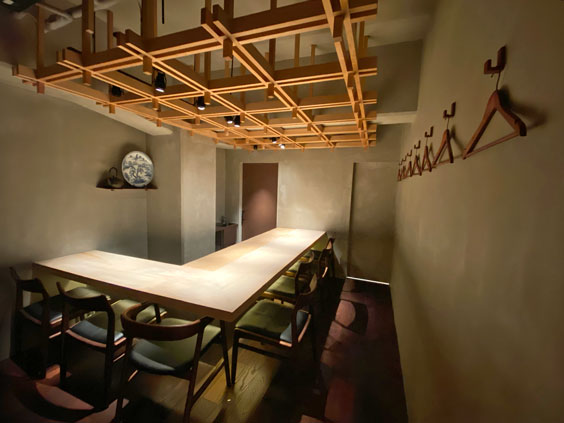 ▲▼ There are also 2 private rooms with a relaxed atmosphere.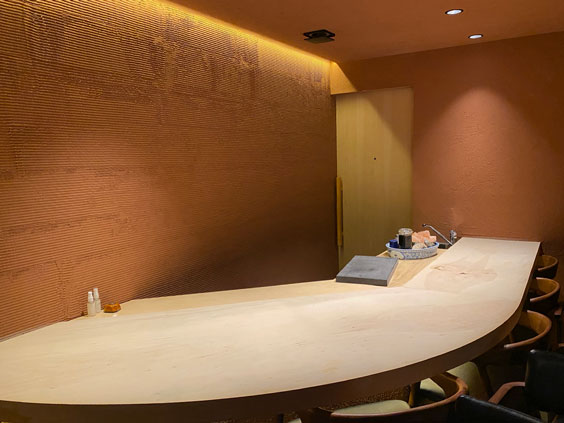 INFORMATION
Isogiyokarazu Hakata Honten (Main Store) / 磯ぎよからず 博多本店
- Address: 2-11-23 Kiyokawa, Chuo-ku, Fukuoka-shi Japan
- Tel.: 092-523-1068
- Opening Hours: 17:00-23:00
- Official Website:
https://www.isogiyoshi.com/tenpo/isagiyokarazu/
- Instagram:
@isagiyokarazu
*All the information featured in this article is based on the new vegan/vegetarian menu that was unveiled at a tasting event held in February 2023. The restaurant interior and menu may have changed since this article was published. Please check the official Misonoha website and social media accounts for more information, as well as details about their menu.
- DISCOVER Fukuoka! Fukuoka Gourmet Guide -

- Hot spots around this area! -