Misonoha | New Vegan and Vegetarian Dishes - Tasting Tour in Fukuoka City!
INFORMATION

In order to prevent the spread of COVID-19, some of the facilities might have taken various measures such as reducing business hours or temporarily closing their doors. For more information, please check the relevant facility's official website or social media account.



Check out the "Misonoha-style" vegan menu!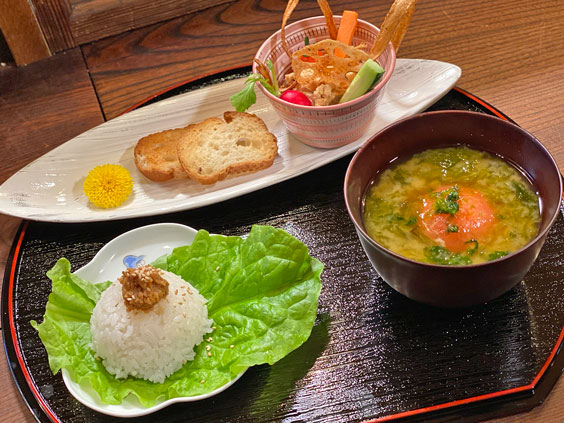 ▲ Here is the restaurant's soy miso rice ball (left) and soy hummus (back), alongside their tomato, sea lettuce miso soup (right)
This charming eatery may seem like a room in an apartment without a noticeable sign or board outside. However, Ichijyu Issai Misonoha, which is located in Kego, Chuo-ku, Fukuoka City, is a Japanese restaurant that specializes in making miso and soup stock from scratch. They recently took on the challenge of developing some vegan-friendly dishes. Their plan is to start offering a vegan menu in April 2023 that offers a snapshot of the real Japan. The dishes take inspiration from traditional breakfast items, such as rice balls and miso soup. The compatibility of vegan food and Japanese cuisine is evident when looking at their efforts.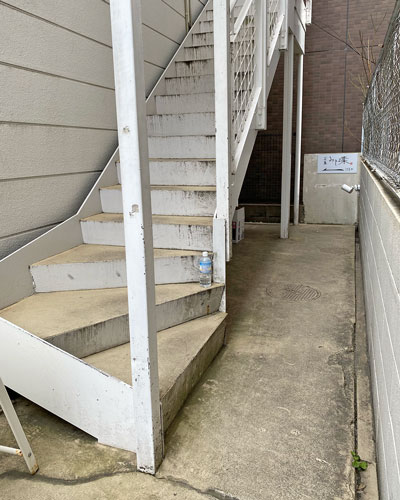 ▲ Make your way down the narrow alleyway beside this building and you will spot a small sign.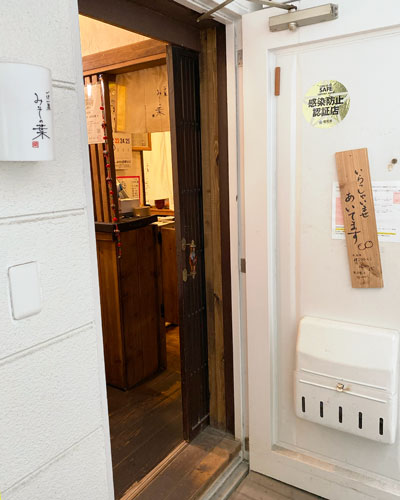 In this article, we will be telling you a bit more about some of the dishes featured in the new vegan/vegetarian menu that was unveiled at a tasting event for the media. The restaurant served a "daizu miso onigiri (soybean miso rice ball), which is a slight twist on one of their staples. This dish did not feature miso-flavored pork. The rice was actually topped with "daizu miso (miso-flavored soybean)." This was made by mixing finely crushed soybeans and maple syrup. The combination helped create a deliciously rich flavor. The "tomato and aosa no miso soup (tomato and sea lettuce miso soup)" used plenty of kombu dashi (kelp-based soup stock) instead of the standard bonito dashi. The cherry tomatoes were soaked in the stock but still had a sour quality that gave the soup a slight accent and a real depth of flavor!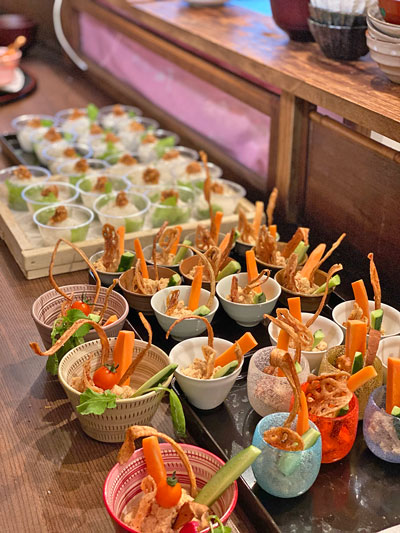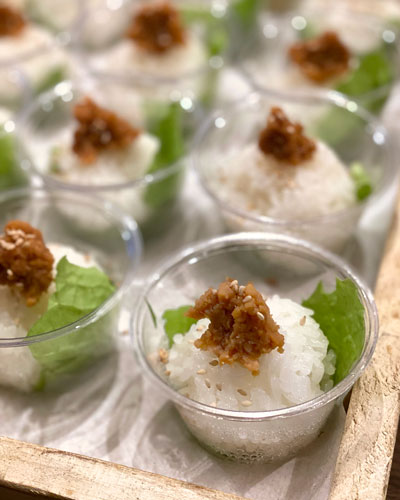 Misonoha also served "hummus," the popular Middle Eastern chickpeas dip. They used locally sourced soybeans from Itoshima and sesame paste to develop their own cool Japanese-style hummus. It was smooth and flavorful, making it the perfect match for some fried vegetables. Despite being high in protein and very satisfying, their hummus also had a delightfully light aftertaste. Visiting Ichijyu Issai Misonoha will definitely give you some great ideas for your own Japanese-style vegan recipes. Make sure to check it out!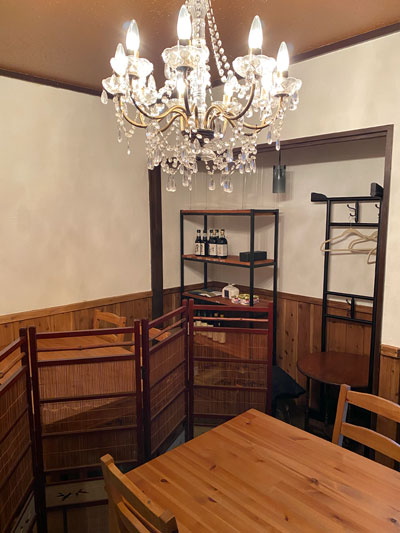 ▲ The restaurant has wonderfully calm and chilled atmosphere!
INFORMATION
Ichijuu Issai Miso no Ha / 一汁一菜 みその葉
- Address: Kego Flat 105, 1-3-6 Kego, Chuo-ku, Fukuoka-shi Japan
- Official Website:
https://misonoha.jimdofree.com/
- Facebook:
@misonoha
- Instagram:
@misonoha
*All the information featured in this article is based on the new vegan/vegetarian menu that was unveiled at a tasting event held in February 2023. The restaurant interior and menu may have changed since this article was published. Please check the official Misonoha website and social media accounts for more information, as well as details about their menu.
- DISCOVER Fukuoka! Fukuoka Gourmet Guide -

- Hot spots around this area! -