BATTEN GIRLS × Fukuoka Hot Spots

We asked BATTEN GIRLS, an idol group based in Fukuoka, Kyushu, to tell us about some local sites they would recommend visiting! During their discussion about "Fukuoka's best places to explore," the group revealed what locations they would like domestic and international tourists to visit. Make sure to stay tuned for another upcoming feature called "BATTEN GIRLS ♡ Munakata." It will be a great opportunity to find out more about the sites to see in Munakata. The group are tourism ambassadors for Munakata City, Fukuoka Prefecture, so their suggestions are sure to be insightful!
You'll definitely want to visit these locations! Check out BATTEN GIRLS' discussion about "Fukuoka's best places to explore!"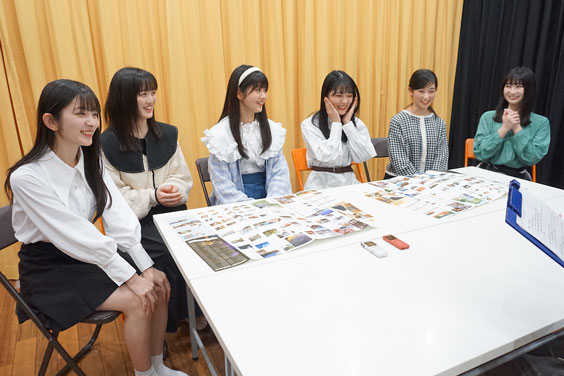 Seta Sakura
: I really like Ukiha City. My entire family loves ceramics! When I was in elementary school, we went to a pottery store in Ukiha City. We had a look around and bought some Koishiwara-yaki ceramics from Toho Village. I also got the chance to paint some ceramics in a workshop... It was lots of fun! Ukiha City is also known as a fruit village. The area has a reputation for producing fruit, such as strawberries, grapes, and kaki (persimmons). If you get a chance, I would recommend fruit picking!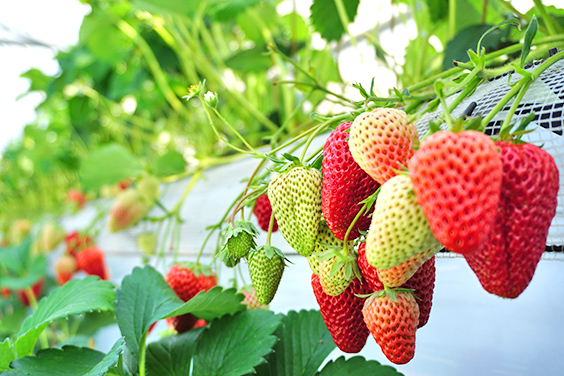 Fruit production is thriving not just in Ukiha City but across the wider Chikugo region. There are plenty of locations you can experience picking a range of delicious fruits including strawberries, blueberries, Japanese pears, grapes, and persimmons. (Photo: "Yamandon" Orchard in Ukiha City)
- Ukiha City HOT SPOTS! ~
- Fukutsu City HOT SPOTS! -

Aoi Rirua
: I would suggest
Itoshima
... The natural scenery is amazing! The Shiraito Waterfall is cool even during the Summer months. It is a place where you can forget about the heat and just unwind. Visitors can chillout by the water or enjoy some
nagashi somen
(thin noodles that are sent down to customers by bamboo chutes with ice-cold water). It is a really refreshing location!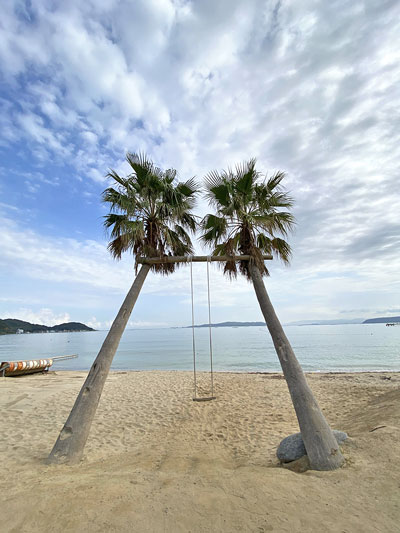 There are so many great places to take photographs in Itoshima. It is well worth stopping by the Palm Tree Swing if you want to take picture to remember your trip!
- Itoshima City HOT SPOTS! -

Ueda Riko
: The Mojiko Retro District in Kitakyushu City is one of my favorite places. The old fashioned, nostalgia-inducing cityscape is delightful! In 2019, JR Mojiko Station was refurbished and now it looks even more dynamic! If you walk around the station, you'll discover lots of places that sell Mojiko's famous yaki (baked)-curry, which is served with lots of melted cheese. Why not sample a few different variations so that you can find out your favorite!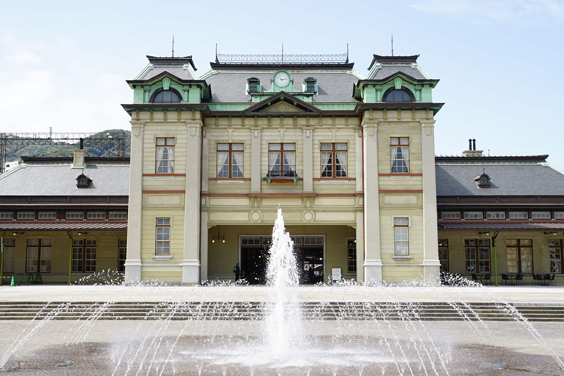 The Mojiko District in Kitakyushu City is home to a number of historical structures, such as the JR Mojiko Station building, that were inspired by Western architecture.
- Mojiko Retro District HOT SPOTS! ~
- HOT SPOTS around Hakata Station! -

Haruno Kiina
: I would definitely recommend Dazaifu! I'm originally from Nagasaki Prefecture but for New Year shrine visits, I used to go to Dazaifu Tenmangu. Did you know that Dazaifu Tenmangu is dedicated to the god of learning? I really enjoyed seeing all the stores selling souvenirs and
umegae-mochi
(rice cakes filled with anko [sweet paste made from azuki beans]) along the approach to the shrine. I'm not a massive fan of anko but I think umegae-mochi is delicious. That is the only type of anko I enjoy!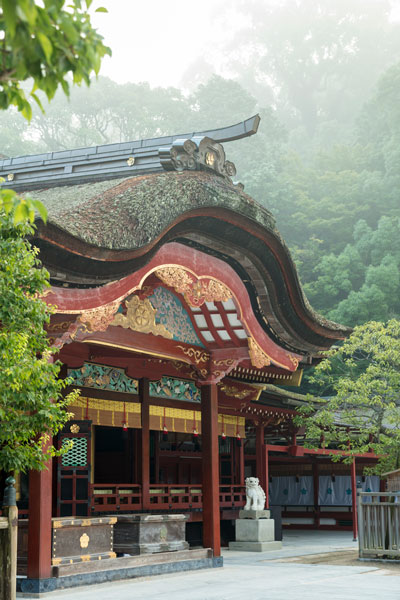 Dazaifu Tenmangu is certainly one of Fukuoka's most famous sites! Eating a snack on the road that leads up to the shrine is pure bliss!
*Photo provided by: Dazaifu Tenmangu
- Dazaifu City HOT SPOTS! -